After reading the hundreds of comments about the bad experiences that so many people have had with FDR, it's really difficult to form an opinion. Some of the stories that we have come upon are very sad.
Freedom Debt Relief Review
FDR was founded in 2002 by Andrew Housser and Bradford Stroh. What they basically do is offer to negotiate with consumer's creditors in order to lower their debts in exchange for a smaller amount than what they really owe. They offer this as an option instead of declaring bankruptcy. As per our research, they claim that they can help consumers get out of debt between 24-48 months. We also learned that they claim to have helped resolve over 3 billion dollars in debt relief for their clients. This is more than any other company in the world. Want to start a successful online business? then check this step by step guide.Before we get into any type of detail, I think that it's important to point something out first. Everybody goes through hard times at one time or another in their lives. It often happens as a chain of events. First, we are living "the good life". We are happy and grateful to have a steady job; we are going on vacations. We are even putting our children through college. Then, we feel that urge to spoil ourselves even more because we deserve it. So, we purchase a new car. Then, one day, our employer calls us into his office and tells us that "business is tough" and that he has to let us go. That's when the problems begin. That's when the real stress begins. We soon realize that all of the nice clothing, the trips and the dining in nice restaurants have been put on the 2 or 3 different credit cards that we own and now that we have lost our job, find ourselves in a position where we can't pay these cards anymore. We understand that our priorities are somewhere else and the credit card debt can wait. Even though at this point, we are struggling to pay our electric bills, our phone bills, our mortgage and to put food on our tables, the horrible phone calls begin. The collectors start calling and that only puts extra stress on us. That's when we decide to hire an agency to negotiate with the creditors.
FDR is an accredited member of the BBB since the 30th of April, 2015.  This means that they have made an important commitment of good faith to their clients and to the BBB.
However, this DOES NOT mean that the BBB endorses the services of this company. It simply means that they pay their monthly fees.
There has been a total of 188 complaints reported in the past 3 years and as many as 88 in the past year alone. Even with these negative complaints, FDR is maintaining an A+ rating with them.
A total of 177 of the complaints relates to the service within itself. The rest, relating to invoicing, advertising and warranties.
There Are some positive customer reviews.
In November of 2015, government action was resolved by according payment of $133, 603.55 to New Hampshire customers along with a penalty of $54,250.00.
They say that the reason for this reimbursement was because the FDR wasn't a registered debt adjuster at that time.
While we were doing our vigilant research, we came across a forum/website that was dedicated solely to FDR where FDR actually answers most of the feedback from consumers. Consumers there had very different opinions about the company. Some were good and some were not so good.
The main complaints pertain to the amount of time that it takes to clean up all of the debt once entered into the program and also say that the aggressive phone calls from debt collectors still continue even if FDR has taken everything into their hands.
On a more positive note:
While researching more to give you a nonbiased opinion on Freedom Debt Relief Review l found that in 2008 they won the Ernst & Young "Entrepreneur of the year" award for the Northern Carolina region.
Again, in the same year, they were recognized as being the best place to work by the San Francisco Business Times and the Phoenix Business Journal. more here.
On the Freedom Debt Relief website, it clearly states that every case is different and unique. The amount of time that it can take to negotiate with creditors is different, depending on the "case".
The website also says that they are not there to fix their credit report. They are there to help resolve their debt issues for the lowest price possible.
Although FDR claims that there are no monthly fees for their service, some complaints say the contrary. Of course, it's difficult to judge whether or not this is true.
However, no matter what FDR offers, one thing is for sure, we can negotiate our debts by ourselves with our creditors for free. Yes, this will take time, patience and a lot of energy, but it's probably worth it all in the end. 
As we learned from consumeraffairs.com FDR has 13780reviews and complaints and growing.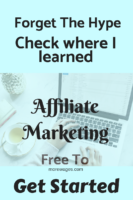 At least, you will know where you stand, you will be able to keep track of everything that was said and agreed upon and you'll feel much better about yourself. Creditors are negotiable. They want to get paid.
So, whether it's you or another person that does it, the end result is still the same. The good thing about doing it yourself is that the annoying phone calls will stop. Read my post about living debt free
Debt is stressful and no one likes to owe money to anybody. Things can happen that we have no control over.
However, what we do have control over is what we promise to people.
Don't let others make those promises for you and this is the reason for my Freedom Debt Relief Review. Speak for yourself and resolve your problems yourself. You'll feel great once it's all taken care of.
You do not have to go into debt, you can start working from home and earn enough income to keep you away from debts and debt relief companies many people have done it and you can too, picture the life of financial freedom, being free to live and work where you choose.
It starts with an interest and your passion, let me show you how to achieve financial freedom like the guys below, they have all achieved financial freedom by being members of Wealthy Affiliate  
My final opinion on Freedom Debt Relief Review l cannot call this company scam or legit, the negatives outweigh the positives so you decide what is best for you. But I'm sure you`ll thank me if you join the #1 program in making a real income from home.
l would like to know what you think, leave me a message below and l will get back to you.
Liked my post? feel someone can use it?go ahead and share it on social media.