When you don't have the time or the energy to work any extra hours or part-time for the additional income that you need. The mere idea of being able to earn money while investing the bare minimum time and effort can be very appealing.
The concept to earn passive income online has become a hot topic because of this very reason. But can you really earn passive income? read on.
What is Passive Income?
Passive income is the money an individual can make from a rental property or limited partnership or any other enterprise on a regular basis without having any material involvement.
However, the money you earn from passive income is still taxable although it is treated differently by the Internal Revenue Service (IRS).
Where to get started?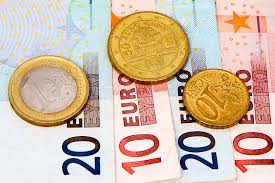 It can be quite overwhelming when you first step into the world of passive income earning. Online passive income has, even more, options and unlimited access to ideas that you can embrace to earn "Easy money".
Here are few ideas on how you can ease into it as per your situation and preference without spending any money.
Joining the biz of eBook sales:
It's comparatively easier to write a 60-80 page eBook and sell it online and earn passive income online through your networking for as much as $500 a month than busting yourself at manual labor.
You can also make a decent amount of quick cash by guest posting or make your own SEO optimized blog.
It is also considered wise to repackage the eBook you write and sell it on Amazon- while making sure the cost is less than or $10 only- to boost your sales in the place where most people often search for books to purchase. This is a common way to earn passive income online that has made people millions.
Make a membership required online course:
With the internet buzzing with knowledge, there are always people who thrive to be good at something that you're already really good at.
Albeit it can be quite hard, building a members-only information website that can help people do something can be one of the most benefiting options.
Of course, you'll have to spend countless hours on tutorial videos and audios with resources and many written helpful articles based on the topic for the website to actually attain what it's been created to achieve i.e. earn passive income online.
Building a comparison site:
This one's kind of like sitting on a honeypot. Something you do all the time on the internet but you've never thought about doing yourself.
Comparing products or services that are usually competing against each other and reviewing them for the masses in order to reach a certain conclusion that can be of immense help to the people that are seeking for the service of the specified genre.
You can write reviews (read my earlier post on writing reviews )as well as add helpful comparison tables that detail the product or service specifications that can help the person who needs the information get easier access to the information.
Writing reviews may sound scary but it`s really not, I`m sure you`ve shared so many reviews with friends and family. Have you told a friend how you feel about your new hair color? how you find a brand of curry? writing a review is not different.
Want to Start your Comparison site? Click below to get started
YouTube:
The world of YouTube apparently garners a lot more audience than any blog post or article on the same topic covered by the videos does. It's pretty obvious that people would prefer to watch a video or ten on how to do something rather than read a blog post on the same topic with multiple parts.
It's a lot more reasonable to make an informational video about something rather than write about it. You can collect your income from Google Adsense from your videos.
It is also believed that Google searches favor the results that are garnered from the YouTube videos rather than blog posts and if you are wondering how to make passive income,you should try this.
Being the second biggest search engine that there is, YouTube is a wonderful platform to earn passive income online.
However, it is not recommended to get into this unless you have the passion and the personality to pursue the genre of videos you want to post on YouTube and start to earn passive income online.
Signing up for discount and reward programs: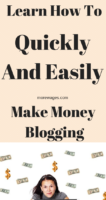 Every dollar counts, so although this idea wouldn't make you as much money as the other ideas, it still makes you some money and helps you out monetarily in the big picture, so it's something you might want to get into as well.
The basic idea is to find out the best reward as well as discount programs for everything that you use including your credit cards, flights, fuel etc. online and signing up for it.
You can save money and invest into something else or use it to buy something you really need.
Ebates will not only pay you for your own shopping but will pay you for every new member you refer to the site who then shops at their partner merchant sites like Amazon.
This kind of income can add up fast, all you have to do is invite friends once, after that you will continue to earn passive income online every time they shop Join Ebates now
Stores and products that you can get cash back from Ebates include but not limited to
Macy`s
Wallmart
Clinique
Avon
Amazon
eBay
Expedia
The body shop
Beauty Bridge
Hope my post has helped you see ways you can work online. All these works best with a website to take it to the next level and you can build your website for free by joining the same program that showed me how to create a website and make money online. Wealthy Affiliate is free to join and get started, so click here and join right now, no credit card, no obligation.
Anything more you need to know? leave me a message below and I`ll sure get back to you, like my post and know someone who can benefit from it, go ahead and share in social media so others can benefit from it.