Is My Paying Ads Legit?Let`s Take A Look
Company Name: MyPaying Ads
Site Adress:www.mypayingads.com
Owners: Uday Nara(Real name is Nalam Satyanarayana)
Verdict: Legit
Price To Join: Nil
Is my Paying ads legit?Mypayingads has been online and active since 30th March 2015.(not so long)There are 125193 members as the time of this post with a total amount of $ 6189798.19 paid out to members.
The Owner Uday Nara is located in Singapore, a mechanical Engineer by profession and internet marketer since 1st Feb 2015.These are not my Statistics, this is what is stated at my paying ads pages.
What Is My Paying Ads?
MPA, as it`s commonly known is a revenue sharing online advertising company with a Pay-to- click component. MPA provide high quality targeted traffic to advertisers and to attract more targeted traffic, MPA incorporated pay-to-click on the site.
Non-members can use MPA to advertise other make money from home opportunities, Affiliate programmes, MLM, work from home opportunities.
If you are familiar with Traffic Monsoon, MPA works the same.MPA enables members to earn income by viewing the Advertisers offers which start from as little as $1.
How My Paying Ads Work
To earn from MPA, you have to spend minimum $1 to buy Adpacks which l explain below
The revenue from each pool is distributed to the active ad packs of the same pool only.
The maximum ad packs that members can have are 200 for all AdPack-Plans except for Adpack Plan 10 where members can have up to 2000 packs.
As a member, you have to reach minimum 100 ad packs before you`re able to buy the next higher ad pack plan.
Advertisement  Packages
You can choose between 5 different ad packages to suit your needs
Earning Money With MPA Ads
 To earn money at MPA, as a free member, you will have to click on ads earning $0.001 per ad clicked, you have to surf 10 ads a day, this means you can earn without having to refer anyone as long as you surf 10 ads a day.The Ads are clickable every 24 hours.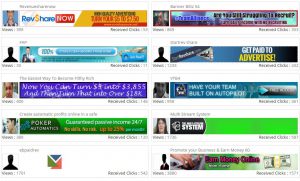 Your Advantage With My Ad Pack As An Advertiser
Affordable Advertising packages.
Quick targeted traffic to your website.
Different ad packages.
Login ads.
Banner ads.
PTC ads.
Can You Get Refunds If Not Happy With MPA?
MPA does not offer any kind of refunds since the business does not offer intangible products.So be sure when buying your AdPacks.
As a Future Member, You`re Still Worried Is My Paying Ads Legit?
For an online program to be legal it should offer a service or a product to it`s members.MPA members who pay AdPacks get a business listing.
To reach the highest level of earning, you need to purchase minimum 100 shares of each level, there are 10 levels in total.
How Will You Get Paid
If you are still here reading this then you are serious about making money, MPA pays you within 48 hours of you requesting payment, through Perfect money, Solid Trust, Payza or Paypal. Be informed that you can only request payment to the same processor you used to Deposit.
My Paid Ads Payment Proof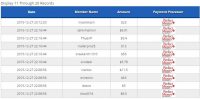 Is MPA safe To Invest?
This program has not been around long enough for me to justify it as being safe, anyone who chooses to invest in MPA should do so at their own risk, haveing said that, you still get your ads out there even if you do not make money.
Final Verdict on My Paying Ads
The program is 100 % legitimate and they are paying but as said above, you decide if it`s safe to invest your money or not.
Liked this article then share it with your friends who may need it, want to see how I earn money online?