Product name: Mass Money Machine
Website: The website is down for now
Price: Free to join + monthly payments
Mass money Machine has been promoted using different techniques other binary options trading platforms use.
To begin Mass Money Machine claims are unrealistic and their promise for thousands of dollars to you with a few clicks of a mouse is a lie.
Bill Hughes is an ex-gambler who claims on his sales page to have made thousands of dollars card counting in the casinos of Vegas and made so much money he got thrown out, sounds a little suspicious right?
As card counting is not allowed in casino's but let's give him the benefit of the doubt on this one.
He then claims he spent 15 years building a company which he sold for a mid 7 figure offer and retired.
However, he wanted to see his money grow so he invested most of his it into a prominent Wall Street firm but then claims after a year the company lied and cheated to him and made dodgy investments with his fortune and he lost everything.
He goes on to say he borrowed money and used credit cards to take seminars and courses on how to trade the stock market.
With his great card counting background, which meant he was good at math; he developed a formula that brought great success to his clients. Who are these clients?
The Mass Money Machine system in a nutshell
Have you heard of Binary Option? Basically, it's an all or nothing stock trade and you have to predict the stock market in a certain amount of time; will it go up or will it go down?
The stock can be anything ranging from currency, gold and silver, apple etc and this system claims it will give you at least 2 out of 3 winning trades and shows you screenshots.
Screenshots can easily be edited nowadays.
It's not hard with programs like Photoshop around so none of these figures can be taken for real and there is nowhere it says these figures were made from Mass Money Machine anyway.
There is no way to prove that the product is a scam but experienced traders know there is no way of predicting the stock market because if it were there, many people would be billionaires.
His sales pitch is good and newbies who are looking for a quick way to make money with no work would easily get drawn in by his jargon.
It's an easy, straight path to money.
That's what he claims but why is he selling his method for $47? This is a very meager amount he is asking for such a great and proven method.
He runs down the people who make an honest living online calling them "obscure online professions".
He basically means you don't have to work for your money and it does happen overnight.
The owner claims with no work and just a few clicks of a button you can become an overnight millionaire.
The real cost of this product




The initial cost states its $47 but there's a catch! When you sign up you are offered a onetime only upsell of $197 and then another upsell of $97.
You need a trading account to use this system which will only work with Bill's affiliate link and a minimum deposit of $250.00.
It's getting quite pricey now considering he is offering you this for the initial price of $47.
Updates on Mass Money Machine Review
It was originally promoted through Click bank which offers an affiliate program so anyone who sells this system will make a commission but lately, Click bank are cracking down on products that are scams.
When you go to purchase this product through Click bank you now get a message denying you access.
This does not mean he has stopped selling it rather it's not on Click anymore. This is good news because if you find any good reviews about this system it's probably affiliates promoting it to get their commission.
Pros And Cons Of Mass Money Machine
Pros
Cons
The site is no longer working
Not free to join
You must invest $250
Monthly payments
No refunds
Unrealistic promises
Where Is Mass Money Machine Now?
Just like other binary trading sites,Mass Money Machine disappeared without a word,the site is nowhere to be found.
The happy satisfied customers and the testimonials? Well,they were fake,these can be bought cheaply at places like Fiverr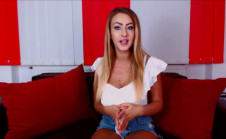 Since Fiverr is an outsourcing site,the freelancers earn money by giving false testimonials.I like to point out that there are honest gigs at
Or let`s just say they take gigs and deliver what you ask for,you need fake testimonials,they deliver fake testimonials.I like to point out that there are honest gigs at Fiverr.
Since Mass Money Machine is fake,let me help you with a comparison table to a program l highly recommend
Always Winning With Mass Money Machine?



There is no one that can predict the stock market; they can 0nly guess because it's a 50/50 shot. The screenshots are not real; his long sales pitch is a load of nonsense.
If he was really making thousands a day from the stock exchange, he wouldn't bother putting together a long sales pitch to try and make $47 per person would he?
Binary Options And Online Fraud
Most binary options brokers will encourage you to invest more to earn more,by the time you realize the losses are almost impossible to recover,the same brokers will confidently tell you it was a risk business with no guarantee.
Something many who invest in these online binary options forget to check is that most of these brokers do not have a trading license when things go wrong and you can not withdraw your money,the brokers will just ignore you.
Protect your money,check out your brokers and investment advisers
Despite what he is saying, it is possible to make money online. You might not want to hear this but it does take time and a lot of effort but the hard work does pay off if you just stick at it.
These products and systems claiming to make you money overnight are rubbish.
Lack of money makes you see things different, your mindset is completely different and you just believe what they are saying and start imagining yourself living the dream.
Conclusion
Most online binary options trading platforms are scams,what they really want is to get your money and Mass Money Machine is one such program.
Final Glance At Mass Money Machine
Product name: Mass Money Machine
Website: The website is down for now
Price: Free to join + monthly payments