Product Name:
Explode My Payday
Overall Ranking: 1 out of 10
Price: $47 (or $17 Down sell) + Upsells
Owners: Meaghan Harper (which is fake)
Website: www.ExplodeMyPayday.com
Introduction To Explode My PayDay
Explode My Payday claims to be an online money making system that can enable you to earn over $1000 per day on autopilot with only having to work for about 15-20 minutes.
The main problem with money-making systems like Explode My Payday is that they create an overhyped sales video to lure you in. But what you get is a mediocre, rehashed, and basic program (there are many out there.
In this case, you get an affiliate marketing training that you can find free of cost if you hit Google or even YouTube.
Those free tutorials are even much more detailed and are easy to comprehend than what Explode my Payday is trying to sell you for a price.
Earning money with Affiliate Marketing is possible. But it takes effort. You need to dedicate your time and have a lot of patience in the initial phase.
There is no such thing as a push-button or an automated system that will do your job for you as Explode my payday wants you to believe.
Affiliate Marketing is a business that like any other business, and requires your hard work and determination. I talked about putting in work in affiliate marketing in an earlier post here.
Another thing that you need to be aware of with this system is the number of upsells you encounter in a money-making system where buying the product you originally wanted is not enough.
Purchasing one upsell gives you the illusion that you have everything you need to work the system effectively but that is not the case.
You are asked to buy more upsells as you go further.
Explode My Payday offers three additional products to help you make money with the system.  
It claims to increase your income. If you go ahead with the purchase you can end up spending over $100 on the upsells.
Up-sells are not always misleading or bad.
Too many upsells do raise red flags. In this case, they are just there to make money from you rather than making you any.
The testimonials that you see in the sales video where they claim to have made thousands of dollars using Explode My Payday in a short time are not just misleading but outright lying.
Be aware of the fake owner
The owner of this system is Meaghan Harper which turns out is also fake. That alone is a major red flag.
She claims that she is looking to grow her team and is willing to pay you for it. If it were that easy, then this system would have become very famous. It hasn't.
Like any Product review, it`s only fair to check the pros and cons of the program.
So, we`re going to check at the pros and cons of Explode my payday so that in the end, you know what you`re getting or if this program is worth spending money and time.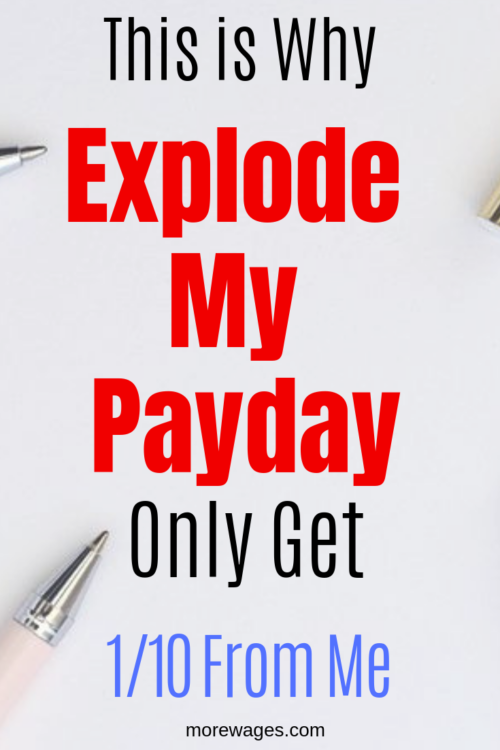 Pros Of Explode My Payday
60 Day Money Back Guarantee.
As much as I`d like to give positives, this is the only positive I could find on Explode My Payday.
Cons Of Explode My Payday
Fake testimonials

The owner is fake

Fake account

The income claims are overhyped

Too many hidden upsells

They are dishonest about the cost of the product

The product claims that they may sell or rent your data

There is no guaranteed income or success

Too many red flags to ignore
Who Is Explode My Payday For?
I`m not even sure if it`s good for anyone apart from the owners and affiliates who will sell you Explode My Payday to make affiliate commissions.
Apart from that, it`s for anyone who hopes to earn money online without doing much work.
Before You Join Explode My Payday
Ok, so it has more negatives than positives but what about those people earning money?
Well, do some research and you`ll find that the testimonials are from Fiverr Giggs that anyone can buy cheaply.
If you don`t know how/where to look here is proof that the testimonials are from Fiverr
Explode My Payday Training Tools/ Overview
The goal of the first sales video that comes with the product is to get you excited to get your personal information. The information gives you access to the second video.In the second video, the owner claims that Explode My Payday system works differently and efficiently in attracting all the free traffic on the internet. The traffic gets sent to your website which makes you commission and that is how you earn your income.The sales video that comes with this system is meant to provide the needed instructions and training but it does not do so. You would need to explore and research on your own to be able to understand how the system works. It works by making money through Affiliate marketing.


Then Why Do People Promote Explode My Payday?
Sometimes like many programs online, there are affiliates who`re more concerned with making commissions and do not care how a product will benefit you the reader.This makes it ok for careless affiliate marketers so they promote a low-quality product and you are left wondering if you missed something.If an affiliate can earn so much by selling you a useless product and make money doing it, they will sure try.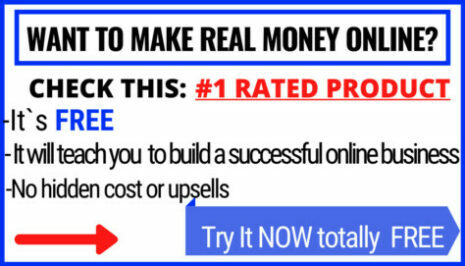 Final Opinion On Explode My Payday/Verdict
The owner through the sales video claims that she has created an account for the buyer which is making money.
This is bizarre! It raises red flags as it appears to come out as other scammers.
It is very exhausting to find so many red flags with this product but there is little to no doubt left that this program was designed to take your money instead of making you money.
You won't find much value in this program but you can try if you have the cash to waste.
It is unfortunate that there are so many online scams doing the rounds which people fall for easily, but you can follow these consumer guidelines to avoid online scams. Ways to avoid online scams.
Explode My Payday is very good at building the hype around its product but what you get is a lot of smoke.
The fast and easy cash promises are only made by scamming programs. The use of fake names and testimonials lure people in easily.
They appear genuine but are fake and exaggerated without any concrete proof. Beware of such systems!
Moreover, Explode My Payday openly admits that they may or may not sell your email address to spammers.
Explode My Payday is your typical "get rich quick" scam. I would not recommend it at all.
There are no shortcuts to making money online, there never was otherwise everyone will be making money online.
Any money you make online you have to do the work, if anyone tells you they made money while sleeping, what they are telling you is that they did the work months earlier and are now seeing results.
You too can get started online and make money if you`re willing to put in the work.
Learn how making money online works from scratch, create your website, do the work and watch your work produce positive results.
If You`re willing to earn honest money online, then check out my recommendation here, it`s free to get started so no worries about investing any money.