If you`re just getting started blogging, not everyone has money to invest, this is why I`ll show you step by step starting a blog for beginners free and make money.
There might be minimal expenses, but even for this, I`ll show you other ways to do it free.
Just promise me something:
1-Read the whole post.
2-Understand that blogging is not a get rich quick scheme, you get out what you put in.
I was not born a blogger, the only thing I knew was how to write a quick email to friends, but I learned and learned well, anyone including you can learn to create a successful blog.
Now unlike what most newbies think, creating a successful blog is easy, if I can do it, you can do it much better.
English is not my language so I struggle with some things (learning and content writing in the English language)but I still managed to learn and succeed in online marketing.
Now please understand that this post may be long but I wanted to explain things in details.
Most experienced marketers explain things leaving some basic stuff out, forgetting that starting a blog for beginners everything is new territory.
Exact Steps I Used To Start A Blog
Now some may do it slightly differently, but in general, this is how you go through the process of creating a successful blog.
1-​Choose a niche( A niche explained in detail here)
2-​Choose A Content Management System (CMS)
4- ​Setup Hosting For Your Site
6. ​Choose A Theme For  Your Blog
8. ​Create Your First Pages (About, Contact, And Privacy Policy)Remember when I said some do it differently? To me, this is the right way to get a flow.
9. ​You`re Done Create Your First Content
Now that you have everything in place, we`re going to create your blog step by step.
Something I want you to know.No one was born a blogger, we all had to learn so do not give up, things may sound foreign but creating a blog is super easy and can be done in less than 5 minutes.
Another thing I wanted to mention is that I did all the above in 1 place than going for a different host so that everything was neatly in one place, the only thing I had to get was a domain name.
All the rest INCLUDING but not limited to training are available at this place.
1:Choose A Niche
You probably have an idea of what to blog about, but let's look at a few blogging tips for beginners that will make your blogging journey easier as you move on.But, what is a niche? it`s explained in detail here.
1-Narrow down your niche
For example, don't just blog about ladies' shoes, blog about ladies' shoes for running or ladies' shoes for nights out.
Making your niche small and narrow will help Google to find your site as an authority site and this way, you`ll get more organic traffic coming your way and the narrower you are, the easier it will be to write content.
Don`t feel that your niche is too narrow, the more targeted you are the easier the work, and remember you can still expand your blog at a later stage and believe me from experience, it`s easier expanding that narrowing down.
Create Evergreen Content 
When writing articles, write articles that people will always be searching for, even in the future.
Here is a good example, you write about Wimbledon 2019, it might be a hot topic now but soon people move on to other things and are no longer interested in that topic. But if you write about Tennis shoes, this is evergreen.

2: Choose The Best Content Management System (CMS)
Before creating a blog, you have to find the best platform to suit your blogging needs simply known as(CMS).
Don`t worry about the new words that you do not understand, this will be a common language in the blogging world.
The best blogging platforms
Here you`ll be spoiled for choices, you can create a blog from different platforms to suit your needs.
You are free to choose any platform you want, but given that WordPress is what`s preferred by most and used by over 52%, it will be the best platform for you too.
WordPress is an easy drag and drop and anyone can build a website without being computer savvy at all.
Why you should choose WordPress:
FREE for everyone to use with countless themes and you can add as many plugins as you wish, you can change the layouts and themes any time you want.

WordPress is super easy to set up and you don`t need to be computer savvy to do this.

CBS It's safe and secure: 

WordPress is always updating their software and keeping everything secure, Time Magazine, CNN,

 

blogs are using WordPress.

WordPress is highly customizable. There are hundreds of free themes and plugins that add more functionality to your blog.
This is not to say the other platforms are not ok, to me, WordPress is just so easy to use and customize.
But, you`re free to try out other platforms but as a beginner WordPress is beginner-friendly, to say the least.
Why Not  A Free Blogging Platform?
Many new bloggers will think," well I`m just getting started, why not use a free blogging platform?"Starting a blog for beginners, free platforms are tempting but I will explain below.
A free blogging platform is ok, but, you are not in control of your content. There is just no way around it if you want to start blogging seriously, you need a self-hosted blog.
Starting a self-hosted blog will spare you the pain of having to change from free hosting to a self-hosted blog when the time is right,(the time will never be right if you`re waiting for the perfect moment)
Another reason many new bloggers go for a free hosted blog is the misconception that free is cheap, it`s not, starting a new blog is cheaper than you think.
3: Get The Best Hosting For WordPress
To set up a self-hosted blog on your own domain name, you'll need two things:
Here you will need: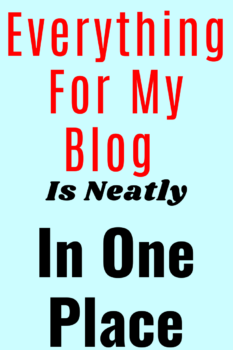 1:Domain Name-
This is your blog address where people will come to find your content.
Your domain should be easy to pronounce, likewww.morewages.com, avoid things like women-make-morewages-online-2019.com, this is too long and no one will remember(and remember what I said about evergreen?).
Having your domain name will cost you about $5-7 so quite affordable given that blogging can bring you so much more.
Web Hosting – 
Your blog needs a home and a host is where your blog will be, without hosting, your domain is useless.
Just like blogging platforms, there are many blog hosts out there costing anywhere between $5-15 per month. (it`s less in some places but we`ll get to that later).
Where Do I Get Domain Name and Hosting?
When choosing where to host your blog, you should keep this in mind.
1-Uptime:
 You don`t want to go for cheap where your site will be inaccessible most of the time, my site is 99.9% (never been down in 4 years I`ve been hosting here)up so I`m not complaining or changing any time soon for any reason.
2-Site Support-
This is very expensive, you don`t want to have to wait the whole weekend before support can get back to you while your site is down.
3-Page load speed-
People are no longer as patient to wait for your blog to load. go for a host that offers you the best load time.
There are hundreds of web hosting providers, I can`t even name them all as I do not know them all, maybe there are thousands by the time I`m writing this I wouldn't know.
Most offer similar products Domain name and web hosting. But having said that, quality is not always the same, after almost 5 years of blogging(will be 5 years this December)I can confidently say I know what works better.
Now you`re free to choose your hosting and all, but I`d suggest using Bluehost or Name cheap. Yes, there are hosts like Go daddy but I hate their marketing, always sending you emails you don't need.
This is not the same with Blue host or name cheap, you buy your product, they don't try to solicit you to buy more products you don't need.

The blue host has an offer you can snap up right now at only $3.59 a month to get started.
My domain is hosted at a different place but we`ll get at that later but here is what they offer me
4: Setting Up Your Hosting
I hope by now you already have a domain name and you`ve also decided where to host your blog, if not then keep reading, I`ll guide you step by step on getting everything in order.
"As mentioned, you`re free to use another hosting provider of your choice.

Starting a blog for beginners can be confusing that even simple things like deciding a host provider can be a task so registration and setting up your website should be the same(as far as I know they are very similar)

I created my site at Wealthy Affiliate and as said above, EVERYTHING and ANYTHING you need to create a successful online business is in one place, so there is no moving your domain or anything."
Choose And Register Your Domain Name
1-Now, remember to choose a domain name that`s easy to remember without dashes or some words people will struggle to remember.
Like www.morewages.com(my domain)this is so easy that anyone will remember if they see the name online once or if I have to tell someone.
Do the same when thinking of domain names. I used this tool to help me find available domains and I also explained in detail how the tool works here.
2-Now try to choose a domain ending in .info, .com, or at most with org. Don`t go for things like .xyz, .biz, .store, .vip and whatnot, people will just not take your site seriously.
Domain registration sites might offer them but I`d stay away. The image above shows you an example of what to avoid.
Now that we have the boring stuff out of the way, it`s time to build your website. As mentioned earlier, this is easier than you think, starting a blog for beginners may sound scary but let me assure you, everything in WordPress is drag and drop, it`s so easy a 10-year-old can create a blog in minutes.
How To Create A Blog On WordPress
Depending on where you bought your domain, it may take some minutes for your account to be registered.
As soon as your account is registered, you`ll get 2 emails, I from Namecheap(or whichever place) and one from WordPress informing you that your site has been registered.
"I`m not sure how to go on about this, to avoid writing 2 posts, I`ll write just one(for a self-hosted blog) and free blogging platform. The process is the same you`ll just have to choose on a free domain or on a domain you already own as shown below"
Choose a design for your website
Once you`re done with what kind of website you want, it`s time to choose your website design.

As you can see, WordPress has over 4,230 themes, so no matter how demanding you are, you`ll find your favorite theme.
Just know that starting a blog for beginners, even easy tasks like choosing a design can take time, something that should take just minutes.