We often talk of different ways in which we can save money, in this post will we`ll share 10 frugal money saving ideas you might not have thought of. These talks include various good deals on things needed in daily use and dinners. Several discounted sales on clothing and rental cars. Some of these deals are easier to find than others especially if you know where to look and when to look. Today, we will discuss different frugal ideas to save money on all the day-to-day costs.Turn Your Online Time Into CashIf you`re going to save money, you can also learn tips to make some extra cash while online. This is not anything brainy and ANYONE can do it.This is low effort and less time consuming and free to use apps that allow you to earn cash or gift cards for things you are already doing anyway like browsing the web or shopping online.Having any extra change can help you pay for small items like cosmetics, foodstuff, or anything you choose. The best thing is that it requires almost no effort.Swagbucks has already paid over  $2.6 million to members, but many people still find it hard to believe that it's so easy to be paid to do things you`re already doing online anyway but it's possible.Join Swagbucks and start earning extra cash and gift cards.Installing A Programmable ThermostatA programmable thermostat comes in handy in saving home energy costs. Thermostats are useful to monitor and save energy by regulating temperature. When you are not at home, you can program the thermostat to set temperature to a warmer or a cooler temperature according to your requirements. You can even turn it off completely.The thermostats are easy to control and this can be done remotely. Therefore, even in the case you have forgotten to program.The thermostat at your desired temperature before leaving the house, you can still adjust it with the help of an app. You can do that with just the touch of a button.A programmable thermostat can be bought from$200.It requires professional installation which costs extra. However, this one-time expense can save you around $1000 in energy consumption if used wisely. 

Emerson Sensi Wi-Fi Smart Thermostat works with Alexa and has over 4,186 five star ratings on Amazon.
Without a doubt, the money that you save on the home energy bill might not be something to brag about but it still is a saving. While we are discussing energy-saving, another way to save money is to get any windows, doors, hidden gaps, and cracks repaired. They are letting the air-conditioned air escape which leads to more energy consumption.
Using The Coupons Wisely
No doubt, couponing is one of the best ways to save money on daily use items. However, it may lead to overspending on items that are not necessary. Hence, it is prudent to know how to use these coupons wisely. Use coupons for only those items that are needed in daily use. You can find good deals at the local stores, restaurants, or gas stations using The Coupons App. Several online stores offer coupons as well. 
Get A Phone Plan That Matches Your Needs
You shouldn't be purchasing the most popular or one of the popular cell phone plans, or maybe the one that someone you know is using. Instead of doing that, you might want to check them out for yourself. Check and see whether they are fulfilling your needs and whether the unlimited data that you are buying is being used or not? Do you need it? You can also look for a cell phone provider switching if the services and packages of your cell phone provider are not cheap or in your budget. I`m not a phone person and when I call, it`s to make appointments or stuff like that so it`s right to the point. I do not need some expensive monthly plans so I have the cheapest plan and have a 2nd ancient phone, (yes I still have the early 2000`s phone).I use this to talk to my mum and other family members, for this, I use Mucho prepaid phone card and it saves me serious cash every month.
 Plan Your Meals
Plan for your meals in advance and make a list of items that you need to prepare those meals accordingly. It saves you from spending on items that may not be needed or get consumed. Carefully planning and purchasing can save wasting items. When purchasing fruits and vegetables, try to buy at farmers markets, they tend to have fresher goods and the prices are quite different from your local supermarket, this is one of the frugal saving ideas that many ignore.You may also like10 old Money saving ideas that still work Prepare Lunch The Night Before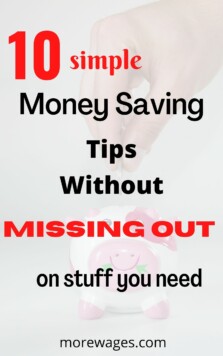 You can also save your time and money by preparing your lunch the night before. Brown bag it and refrigerate. This saves you from eating out during lunch. Not only that, you`ll be eating healthy food you made at an affordable price.
Use Streaming Sites Instead Of Cable
Instead of paying for cable every month, just buy any streaming services. The streaming sites have an upfront fee starting at $25.The cost mostly depends on the package and model you have chosen. You can get an unlimited number of movies and TV shows on these streaming sites. The membership to these sites is cheaper. For example, Amazon Prime membership offers many benefits and services. You can even rent movies on demand. If you like watching live TV, these streaming sites give you access to all local news stations without any new installation at a price ranging from just $10. The only thing that can create problems is the area where you are living. It may have an impact on reception.
Tips on checking TV signal quality here and what you can do to reduce the problem".
Minimize Washing And Dry Cleaning
You can do this by ensuring that your clothes look neat to be worn several times without needing to be washed or dry cleaned. You can hang your shirts and pants each time after wearing them.Wear undershirts underneath the dress shirts. By doing this, you can save money on washing and dry cleaning. It also reduces wear and tear of your clothes caused by repeated washing.  Do Your Electronics Shopping Online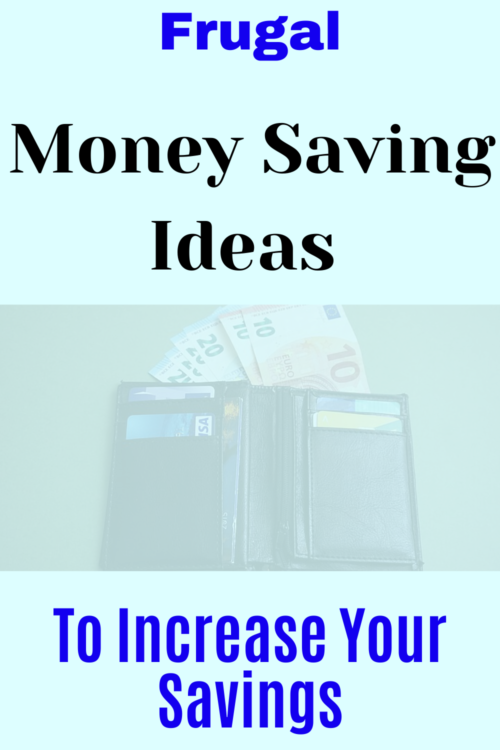 Why pay full price when you can get the same electronics item at a good deal. Instead of buying electronics at an offline or online retail store, check out TigerDirect, Newegg, or Rakuten.com. Sites like these are almost always running good deals on computer accessories and many other electronic items.Even Craigslist sells electronics at a good price. You can get used products as well at a more discounted price. You can find everything from clothing to furniture, to bicycles as well as cars on Craigslist. The deals here are better than any other retail or thrift store. Shopping for clothes at a consignment or thrift store can be money-saving. You can find good and affordable products there. A quick internet search can help you find such stores near you.I bought my Acer Aspire 5 Slim Laptop for less than $350 online, I`ve been using it until I`m asking myself when it will stop working, the $350 was well worth it, but at my local electronics store, it`d have cost me $700.If you want to save money, always look for where the best deals are because, for frugal saving ideas, no amount is too small.Ask Yourself before you make a big or small purchase.This is something we do ignore time and again even when we want to save money. I`m sure you`ve bought something only to think later "I really didn't need this, I really do not need silver shoes….." the list is long but I want you to think first before you purchase.
Will it improve my life?

Do I really need it or is there a substitute I can use?

Can you find it second hand?

How often will I use it?

Can I justify spending money on the item?

Is it really worth the price tag?
 Do Small Repairs YourselfToday the Internet and YouTube come in handy to learn something new. Even if you can't become an expert, you can at least learn to do small repairs at home.With a few tools and a little knowledge, you can do many small jobs yourself. For example, You can fix a leaking tap, replace a switch plate, or repair a door hinge without calling in a professional and paying them. Learn DIY at the comfort of your home here.
Plan Your Vacations For Off-Peak Times
While planning for a vacation, try doing it during off-peak months. You can save much of your money by traveling during off-seasons. Do a little research to plan and compare prices.
This can save you hundreds of dollars on your travel expenses.
Flying is where I like to budget my money the most. Ok, I can not always take a vacation when I want but, planing in advance gives me time to find cheap flights. What`s cheap? Well, I`ve flown to Kenya from Zurich through Heathrow for £365 return, not only that, I got to fly business class on my return flight. Now that`s what I call money well spent.Your Chance At Passive IncomeSaving money if you have none is not easy, and in this economy, we all need extra income.Making passive income blogging is now possible to anyone, creating a blog and making money is simple and anyone can do it with the right affiliate marketing training.You can join this free program, learn to create a successful blog and make money by selling other people's products. Now you might be wondering why you need to learn to blog.There are many pieces that must fit together for you to succeed at affiliate marketing, anyone telling you it's possible to make money online immediately without any training is not being honest.Conclusion On Frugal Money Saving IdeasIf you plan and stick to your list, you can pretty much ensure a successful frugal lifestyle. Cheating occasionally is warranted. Just ensure that it still stays within your month's budget.  Now some will consider living a frugal lifestyle means missing out, it`s really not. I don`t earn much, but I have figured out many tricks and money-saving tips that I do not miss out on anything, I just buy smartly if I`m sure I need it.Did you find this article helpful? If you can suggest other ways to be frugal, leave a comment below, and share your ideas and experiences in saving money. Feel free to share this article on Facebook or Twitter by using the share buttons.