Are you tired of wasting endless hours with those 'work from home opportunities that make you a bit of cash, but never enough to actually pay some bills? 
What if I told you there are only 4 steps to earn money online free and almost all bloggers followed the same path?
These hour long surveys that pay you $2 If you are lucky enough to 'qualify' and not  get cut out after 45 minutes!
Or these semi-legal MLM pyramids that leave you broke with an unsalable inventory of lipsticks, deodorants & nail polishers!
 And how about those Smartphone Apps and Reward Sites who's creators figured out a frigging way to pay you with fractions of a cent?
I've tried them all, even got scammed out of my hard-earned money by purchasing worthless crap, but……I finally hit gold and found 'the best, and the only way to start and build a sustainable online business that makes me a comfortable FULL-TIME INCOME.
Show You The Money…
Don't get me wrong, but I don't like to brag about the money I am making, I`ve been at this long enough to justify the amount I`m making.
Your numbers will sure be different at the beginning but with hard work, you can soon show your income reports( if you choose to)
For quite some time, a couple of years actually, I was stuck on this is not possible,  wasting the greater part of my free time performing mundane tasks that paid pennies rather than $s.  Growing tired of doing this 'BS WORK', maybe you`ve been there too, taking survey after survey.
After getting conned for cents I had worked so hard online for, My focus shifted from searching for opportunities that pay a little for performing certain tasks to looking for opportunities to do something like Mr. Bezos did…create an Online Business for myself and become my own boss.
And soon I realized something that eluded me for a long time:
In order to make Real Money Online, I needed MY OWN WEBSITE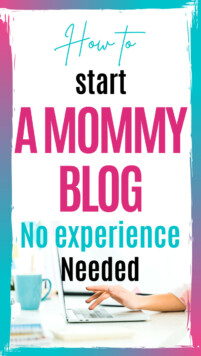 But not just any kind of website, as I found out during several weeks of research.
I needed a website that targets information seekers of a particular subject, provides that information, and offer related products as an affiliate of the merchant(s) of said products, earning a commission when a  purchase takes place. 
Are you with me, still? Good,  and I am sure you can see what can of worms I've opened…
I had not the sliver of a clue how to build a website, nor what to do with it!
Over the next few weeks I searched for 'How To…' articles on the Internet and must have read hundreds of them, some helpful, some not so.
After long deliberations with myself, I decided to join a membership site that looked promising and, most importantly LEGIT. 
And as they say, "the rest is history". This training program taught me everything I needed to know and provided every tool and support I ever needed!
They taught me everything I needed to know and provided every tool and support I ever needed!
The 4 Simple Steps To Earn Real Money Online!
What I am going to reveal to you is in fact pretty simple but I need to warn you:
These 4 Simple Steps won`t work for you IF you don't COMMIT 100% to follow them.
You don't have to be a genius and you don't need any prior experience, but you need the ability to follow instructions and the willingness to learn. 
Enough of talking, let's get to it:
Step 1: Pick Your Niche!
You will have to decide what your Website will be about! A Niche in Internet Marketing is not a hole in the wall to put a candle in, but a small, specific, and well-defined portion of the market. 
Ideally, you will choose a niche in a field you are interested in. It can be your hobby, related to your work experience, or anything you feel strong about. 
In case you have not a single idea, don't despair…the community at this training program will gladly help you out with ideas and recommendations!
Step 2: Build Your Free Website
Back in the days of the dot-com bubble and when eBay was 'The Hottest New Thing in town' I had the idea of auction off items, but also linking to a website with special offers.
Great idea, but I never got it of the ground because building a website was an impossible task to do for a normal person.
Fear not, my friend…Wealthy Affiliate provides a website-building tool that enables ANYONE to build a website in less than 3 minutes. 
Free Starter Members can build a 2 fully functional websites without having to purchase a domain name!
Step 3: Generate FREE Traffic To Your Website
Having a website does not automatically guarantee that people will find and visit it. 
I don't know how you made it here, but I can assume that you did some 'googling' for something, and my site provided content that matches your search. 
We have to thank Google, Bing, Yahoo and some other search engines for sending us thousands of visitors for FREE, and they do that 24/7/365.
All you have to do is to add quality content to your website, the information people are looking for. Don't know how? Don't Sweat It!
Wealthy Affiliate will teach you all there is to know…from creating good content to performing SEO (Search Engine Optimization).
Step 4: Make Money & Lots Of It!
Now you wonder how to make all that money, right? It's no secret what I am going to tell you:
Affiliate Marketing is a GROWING online industry with immense potential. Here are some numbers and statistics that will blow your mind:
More than 600 Million different products are sold ONLINE in the USA alone
82% of all product brands use Affiliate Marketing programs
20% of all Online Orders are generated through Affiliate Marketing
Affiliates were paid $5.2 Billion on commissions in 2017. Total Affiliate Commissions are predicted to
Yea Folks, there is a SIX BILLION DOLLAR Money Pie just waiting to be carved up…wouldn't it be nice if YOU could grab just a razor thin slice or a few small crumbs of it?
No need to worry. Wealthy Affiliate will show you how to find products to promote on your site, and how to become an affiliate. 
There you have it…The 4 Simple Steps To Earn Real Money Online, explained as simple as possible!
Of course, to become successful does require to learn and put in effort and work, but nothing you could not handle.
You may like
Affiliate marketing for beginners
It's Decision Time!
You've reached a crossroad and have to make up your mind …do you wanna stay stuck in the 9-to-5 trot you hate so much, or are you ready to make the change?
I totally understand if DOUBT is creeping in your mind whether you can do this or not! I've been there, done that. But let me assure you that Wealthy Affiliate is the best place to be.
 They have taught this making money online business to hundreds of thousands of students over the past 16 years, and have created a community that will welcome you with open arms, willing to help and support your effort.
Q: How Much Does It Cost?
I mentioned FREE several times and that's not just hype, but a FACT! 
 STARTER Membership: 100% FREE. Starter Members get 2 (TWO) FREE fully functional websites on .siterubix.com sub domains, will have access to LEVEL ONE of 2 Video Courses (10 lessons each), and limited access to the Member Forum.
Premium Membership: $49 per month. Full access to Member Forum, 2 Video Courses with a total of 12 levels (120 lessons), full access to Live Chat, Private Messaging between members AND Kyle & Carson (founders of WA), FREE Hosting for 25 websites with own domains, Free hosting for up to 25 FREE site, and FREE access to weekly LIVE Webinar.
ALL Members have 24/7/35 access to Wealthy Affiliate Support
There are NO UPSELLS or hidden cost. The only additional cost will be for your own DOMAINS, usually about $14 to $20 for the year. You are free to purchase your domains from any vendor (like Namecheap or Hostgator).
If you choose to purchase a domain through Wealthy Affiliate, the price will be the same as elsewhere since prices are regulated by Icann ( Internet Corporation for Assigned Names and Numbers)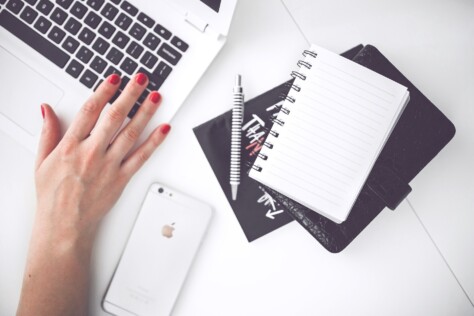 Q: How Long Before I See Money Coming In?
Unfortunately, nobody is able to answer that question. Don't forget that you create an online business, and a lot depends on the niche you choose and the effort you put in. 
Wealthy Affiliate is going to teach you EVERYTHING you need to know AND provides every tool you will need, but when everything is said and done, there isn't a definite time frame I can give you.
But you only need these 4 steps to earn money online free and for every blogger before you took this route first.
Think about it…you ain't got nothing to lose and everything to gain. Come on in as Starter Member, guaranteed FREE. 
Are You Ready To Rock'N Roll?
All you have to invest is an OPEN MIND, time to learn and build your first site. Then make up your mind and decide if this is the right thing for you.
Now here is my offer. Join me at Wealthy Affiliate as a free member. Reply to my welcome message with "I finally made it" and I will be your coach through the 10 lessons. 
Hit the big button below and enter Wealthy Affiliate.
Fill out a short form with your contact details.
Complete your Wealthy Affiliate account profile.
Click on the "Training" tab on the left and choose Online Entrepreneur Certification to start your training!