Freelance content writers are persons who write and get paid for it without being hired full time.
There are many Freelance writing jobs from home and all you need is a computer and an internet connection.
Since an increasingly large number of people have created blogs and websites, there are plenty of jobs for freelance content writers.
There are many freelancers who are earning the top dollar through doing such kinds of jobs.
However, there are others who are still struggling to get a footing in the industry as they are being taken advantage of by the established freelancers.
The established freelancers get work that is paid a lot of money and then outsource it for a smaller fee.
What Does It Take To Become A Good Freelance Content Writer?
This is a question many newbies ask themselves and will enroll in many paid courses and read a lot of articles to sharpen their skills without realizing that there are some things they have not changed by which are essential.
Good freelance writers are those who write unique and original content.
Clients will want to check your work for plagiarism and if they find traces, your credibility will be in doubt.
Another thing you should be keen about is delivering work within the given deadline.
Following instructions to the letter, asking questions when something is not clear, proofreading your work and keeping communication lines open always.
Freelance content writers who keep this in mind will definitely create a long-term working relationship with a particular client which will mean access to bigger projects and better pay.
Having said that, please understand that you can not just get started and be getting clients, freelance platforms are so crowded and competition stiff.
Another thing to remember is you might be competing with people from developing countries who are glad to write a 1000 word article for $10.
Let this not put you off, most people who fire freelancers go for quality and not quantity and they are ready to pay more for that quality.
Advantages Of Being A Freelance Writer
The greatest advantage that freelance content writers have is that you work your own time schedule;
You set your own hours when you can do the writing and therefore, you don't disrupt other things that are within your timetable.
We do not always get lucky in life to dictate our salary, but as a freelancer, you name your price. who wants quality is ready to pay hundreds for good quality work.
A good example was shared by a friend Nathaniel when he checked upwork and he explained things in detail. You can read Nathaniel`s post here as he`s very experienced at hiring freelancers.
These are prices these freelancers demand and as you can see, they earn some neat cash"just writing".
As a freelance content writer, you determine your own rate of pay and this makes your financial freedom limitless. But at the same time, as a new freelance writer.
You can struggle and may have to work very cheaply to capture first clients.
Another joy of being freelance content writers is the fact that you take up assignments in accordance to your particular area of interest.
This makes writing enjoyable. Freelance content writers have the freedom to come and go in the job.
You don't like a project, don't know a thing about it, you don't take it, someone else will, this is being paid to choose what work you do, how better can it get?
This makes writing enjoyable. Freelance content writers have the freedom to come and go at the job any-time they want to as it is that it's not a full-time employee.
When just getting started, you can keep your day job and write evenings to increase your income.
Another place you could look for quick freelance jobs is Fiverr 
Most Fiverr clients are not as demanding so you can write, earn some cash as you improve your writing.
Disadvantages Of Being A Freelance Writer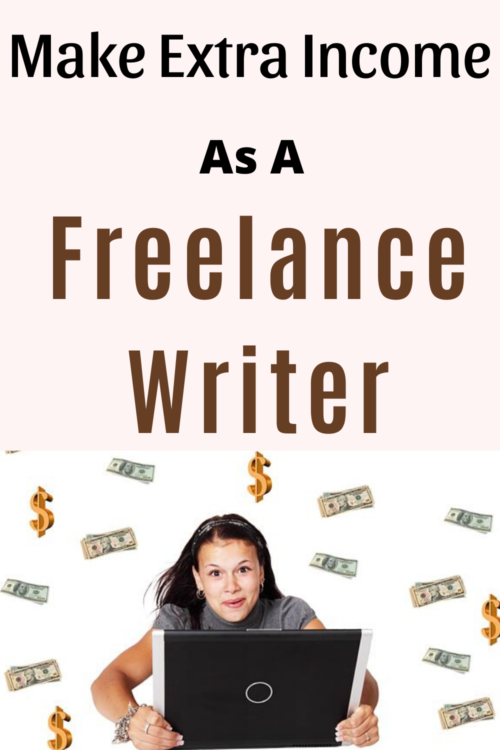 To be successful, freelance content writers need patience, if you are just getting started patience has to be exercised at all times.
This is so because when first starting out, it might not be easy to land a job as easily as expected.
Competition is very high considering there might actually be better writers out there.
It becomes stressful for content writers to explore which way to make money since there are dozens of choices.
At times, one gets impatient clients who demand the work almost immediately after giving it.
It's discouraging for writers to go on working for them. Although some tend to overlook the issue of taking a break from the writing, this is very important since the mind does get tired no matter how good you might be in your writing.
Another thing I personally do not like about freelancing is that you get paid once.
The person who outsourced an article from you(mostly bloggers) can keep generating income with that article years to come.
But, it`s not always that way, look at it this way, you write an article and get paid immediately.
The blogger has to wait(sometimes) months to sell a product through that article you wrote.
I know from experience(I have never been a freelancer as my English is terrible, my writing even worse)but I`ve outsourced articles that never made me money, some articles have made me money months later.
Advantages For The Client, Why You Should Outsource
The good thing about hiring freelance content writers is that their time schedule benefits you as well as them.
For instance, you can outsource an assignment at night when you have closed up your work for the day and the freelancer submits it by morning.
It's as if you were working the whole night yourself.
Freelance content writers also help cut down on costs such as traveling expenses as they work from their homes and email the work to you in your location.
Another benefit of hiring freelance content writers, the assignments you give out are submitted back to you on time as the freelancers know what they are expected to do and do it effectively.
Other than that, the trickling fresh ideas from the freelancers happen to benefit you as a client.
Most website owners do not have time to produce top quality all the time, and they need freelance writers to keep fresh content coming. Click here to join where l learned to write content
Where To Find Freelance Content Writers
Humanproofdesigns.com delivers premium articles written by native English speakers at very fair prices. But, if you are looking for a single article iwriter.com has freelancers for this.
Just be sure to choose who you hire, there is some very low-quality work out there, interview the person you want to hire to make sure they understand exactly what you want.
Do not feel under pressure to hire anyone unless you are satisfied. You can read my post on the Fiverr complaint here.
Just remember the cheaper you pay the less quality you will get but there are still good freelancers out there, keep searching. Read Steve from ivetriedthat.com tips to outsourcing.
Disadvantages For The Client, Why You Should Not Outsource
Because the freelance content writers work from their homes, how they do their work cannot be supervised and this proves to be tough at times.
Freelance content writers are at liberty to quit the job at any time unlike full time employed personnel. They also choose who to work for in accordance to who pays highest.

You might have a freelance worker today and they decide to quit tomorrow without notice.
Some freelance writers will write poor quality content that you are forced to correct once they deliver and this ends up costing you more time than if you had written the content originally.
If you have reliable and efficient writers, you may forget how to write good content.
If you hire writers due to lack of time and you need content that`s ok, but if you`re hiring freelance writers because you are insecure about your ability to write my advice will be to start writing, you will improve the more you write.
Conclusion
Being good freelance content writers entails so much more than just writing. The secret is passion and gaining more experience. Most of all, be sensible.