Craigslist is an easy-to-use online marketplace where you can sell your old stuff, think of that old phone you don`t know what to do with, then think of Craigslist, it`s a marketplace like a yard sale where anything can be sold.
This post will guide you on how to sell on Craigslist for beginners. Never sold anything online?
By the end of this post, you`ll know exactly how to sell on this very active online marketplace finding interested buyers, shipping, and all that good stuff.
It costs you nothing to join, create a craigslist account and sell there. It connects all sorts of buyers and sellers , think of a shopping mall filled with potential buyers.
You can sell unwanted items you don't need or scroll through Craigslist postings to buy stuff at an affordable price and save money still it`s just the perfect place to make or save money.
Now if you`ve never sold an item on an online auction site, this may sound daunting, but this post will give you all the tips you need to make your first sale on Craigslist.
Anyone can sell on craigslist, even if you`ve never sold anything online. Having said that, it`s not as simple as placing an ad and hoping for a sale.
You need to have a plan in place, like a clear call to action, an advertisement that is easy to understand(written in plain English), quality images of the product you`re selling and a price.
Just posting on Craigslist does not mean that you will make the sale just like that.
It requires strategic planning and marketing skills to accomplish success in making a quick sale at a good price. 
You need to have a good sales plan, have a good photo of your item or whatever you are wanting to sell, an attractive price and not to forget, an awesome sales pitch using the advertisement. 
Some of the successful tips are given below, especially for those who are new to the platform.
How To Sell On Craigslist For Beginners
Research Before You Start
In the beginning, people tend to jump into things without doing proper research to get to know the platform.
First, you need to observe and study the marketplace. Check out your competition.
Find what sells more and what are the strategies used by sellers that are selling stuff left and right, observe and learn.
Think of ways how you can improve that strategy for yourself and implement it in your selling. 
Learn how other sellers describe their products, how they present the images, and what details they give.
Every little detail you can learn is a bonus to you maybe not for the present but for your future sales when you have big-ticket items to sell.

Craigslist is, without a doubt, a very competitive online marketplace for anyone who`s looking for bargains online.
It is not uncommon to have multiple sellers selling the same stuff. Hence, it is important to find out the best price and present your Craigslist listing carefully.
Prepare the best description of the items. Include the necessary details, including a good photo of your item, not forgetting to list your item in a  specific category where they belong.
Now when I talk of a good photo, I don`t mean going out to hire a photographer or getting a new camera, your smart phone picture is enough provided it can take clear images in natural light.
Remember Craigslist is for extra items people have, so don`t be shy to mention any dents or negatives your product may have.
Related and relevant information to the product and an attractive price, it`s better to let the buyer know beforehand than for them to buy the product and find out about the scratches, wear and tear or dents.
Upload High-Definition Images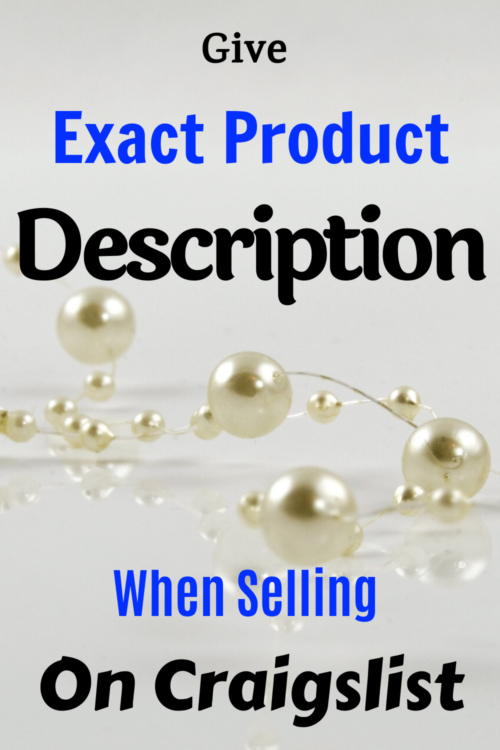 Listings with good-quality images tend to attract more customers. It helps in making a quick sale.
Craigslist allows four pictures per post.
Make the most of it by clicking pictures with a high-resolution digital camera.
Blurry and bad-quality images must be avoided at all costs. Edit images if you have to, not to look professional but just some touches if needed.
Remember to clean the item as well as use a plain and uncluttered background for the pictures. Just because an item is an antique, it does not excuse you to post it looking uncared for.
Use A Catchy Headline For Your Product
Your headline is the first thing that catches the interest of the customers.
Just like in a newspaper, the headline is the first thing that catches your interest and you proceed to read further to get into its details.
If the headline is not interesting, a user will just pass it by.
While writing a headline, try and include searchable keywords related to the item. Keep it comprehensive.
Product Description
When writing headlines for craigslist products for sale do not just write a long and hard-to-read post.
I`d suggest easy to read, easy-to-follow description.
Headline–This is where you introduce the item you`re selling. Make your heading in large fonts because this is the first contact readers will have with your product. (You can use H3 tags)
Subheading–call to action here if you`re unsure).
Writing your Sales Copy-This is where you explain the product in detail, use good font size, focus on the product benefit and how it will improve the lives of the buyer.
Be Mindful Of The Pricing When Selling On Craigslist
Do not set too high a price that will repel the buyers. At the same time, do not set the price too low. It will put a question mark on the product's quality. Find a balance. 
Prepare To Negotiate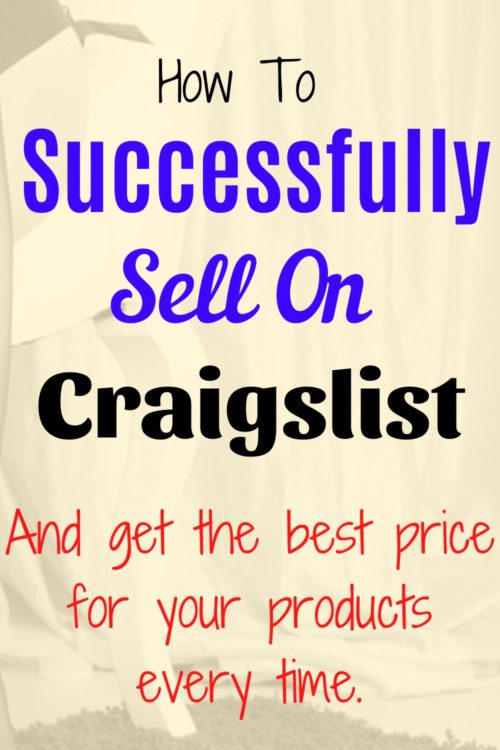 People come on Craigslist looking for a good deal. But it should not leave in a loss.
Keeping a buffer when you are setting the price always works. It gives you room to maneuver.
However, you have to prepare yourself for price negotiation as well and convince the buyer that they are indeed getting a good deal. 
If you`ve been on a vacation where hawkers sell artifacts on the street then I`m sure you`ve negotiated a product before.
Be ready to negotiate if you`re selling on craigslist. Buyers on craigslist are looking for deals, having said that, you don`t have to give your products at throw-away prices.
Keep Re-posting
If your item does not sell on craigslist on the first go, delete the previous listing and re-post the item.
Re-posting is suggested because, after 48 hours of your listing the item, there is a high chance that your listing does not appear at the top in the search results.
Why isn`t my stuff selling on Craigslist? this is something you might ask if you`re a new seller and you`ve posted several times without making a sale.
Check other listings and see how they present their products.
Tweak your headline and product description, try to write as good a copy as you can.
Just because there is a delay in making a sale does not mean you`ll not sell your product. There is no given time for how long it will take you to make a sale.
As a newbie, there will always be trial and error before you are a top seller on any online auction site.
Some also suggest posting at specific days or times, but I really do not agree 100%, it`s always five pm somewhere(happy hour time). Plus, people look for items day and night.
But if you`re interested in the best day to list on Craigslist, you can check this post from smallbusiness.com.
Include Your Contact Details In The Listing
Contact details are important as it keeps you connected with the buyers.
Buyers also can contact you for any queries and issues. The older buyers are not very tech-savvy so they prefer getting in touch through the phone.
So, include your phone number as well. Calling makes the sales process faster and more direct.
The exchange of emails slows down the negotiating and sale process, not everyone checks their emails every 6 hours( I know I check mine every 4 hours when I`m able).
Hence, buyers prefer the phone number to get confirmation instantly and it also makes them trust you more as a real person.
Sharing the phone number also creates a good impression. It tells the potential buyer that you are a genuine seller. 
Include a Link Of The Website
This is needed in case you are listing any big or expensive item such as a used car or an item of antique furniture.
With these items, buyers require as much information as possible.
Due to limited Ad space on Craigslist, it is often not possible to include that much information.
Therefore, you can include the link to the website or create a blog and link it to your listing.
Selling a $100 book on Craigslist is easier to do with a few words description, but selling high-dollar items might need an in-depth, longer in-detail description.
You can do this by creating a 1-page blog where you`re free to write all the details needed without leaving anything out for lack of space.
Never created a blog before? Click the image below and You`ll be taken to where you can create your first blog in minutes totally free of charge.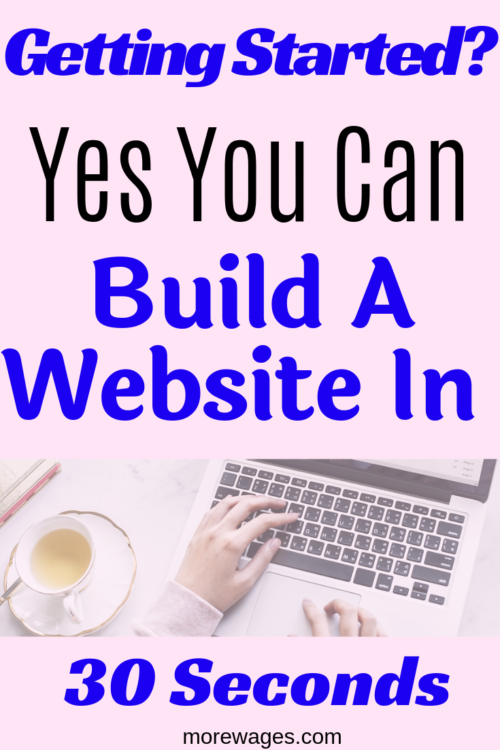 Always Keep Delivery Plan in Place Beforehand 
This is a crucial point of selling for sellers.
If you are planning on selling big items such as furniture, electronics, etc then you need to have a delivery mode and plan in place.
You need not own a minivan to accomplish delivering big items.
You can hire a U-Haul and other such services but this needs to be planned. 
Another option to consider is a collection by the buyer, where the buyer arranges his own transportation for bulky/heavy items.
Use Common Sense
Do not ever agree to meet a buyer at any isolated place. Always meet at a public place if it is necessary. Supermarket parking lots are usually busy, arrange to meet at such a place.
If you have made the sale then always accept the payment either in cash or money order only. There are Craigslist horrible stories out there, remember  "The Craigslist Killer" these things can happen anywhere but it helps to be careful.
Create a separate email address as contact details for selling. Do not share more personal information than necessary.
Conclusion on Selling On Craigslist
Craigslist is a very common name for young adults these days.
It has contributed significantly to the millennial's overall internet experience.
Much like Google and Wikipedia.
Craigslist attracts an estimated 60 million visitors every month. It is, without a doubt, one of the best online selling options for free.
It offers an excellent opportunity to earn decent money even in the bargain.
Those unwanted Christmas sweaters you got as a present, the killer heels you no longer wear, that old digital camera you do not use because you now have a good quality phone to take high-quality photos can all be turned into cash on Craigslist.
Almost everything and anything sells on Craigslist so give it a go even if you`re new to selling on the platform.
You might be surprised at how much money you can make with items just lying around unloved and ignored in your garage.
Did you find this article helpful? or have you tried selling an item on craigslist?
Try your hand at selling on Craigslist once and leave us a comment describing your experience. Leave some tips if you have any.
Do share the article on Facebook or Twitter if you find it helpful by using the share buttons so others can benefit from it too.