A quick and guaranteed way to make money when you're broke is to sell; a skill, a service, a product, or when times are really tricky, your blood plasma! Yes, you can sell blood plasma and make quick cash.
Plasma is the yellowish part of your blood that contains proteins, water, enzymes, antibodies, and salt, used to treat burn victims, and people that live with autoimmune and blood clotting diseases.
It's a life-saver, literally and there is even research around it and COVID-19 patients.
Can you really sell Blood plasma?
Selling your plasma is actually a lot easier than it would sound. There are hundreds of clinics that will buy plasma off you, including some that offer first-time bonuses of up to $250.
Interesting, right? There are different weight classes that determine how much you'll make when you sell your plasma.
110-149 pounds (49-67 kg)
150-174 pounds (68-78 kg)
175-400 pounds (79-180 kg)
The heavier you weigh, the more money you can make as a result of increased donation limits, (you can safely make $300 a month).
The Red Cross recommends donating once every 28 days. (private centers will let you donate twice every seven days), so while it is seemingly easy money, it isn't consistent.
According to studies, men have more plasma antibodies than women.
Are There Plasma Donation Centers Near Me?
Plasma donation centers are mostly run by private companies, so the best way to go will be to search for your local ones online, or you could ask your doctor, they are sure to know.
Once you find a donation center, do your part to be sure it's in compliance, check their TOS and decide if they`re right for you. It`s as simple as that.
I wish I could give you names of blood plasma centers but not knowing where you`re located, it will be difficult.DonatingPlasma.org Will help you find local plasma donation centers and you can read about different plasma centers and also get answers to questions you might have.
How Much Do You Get Paid?
This again will depend on your geographical location and other facts. Looking at monthly income, again it will depend on how often you donate.
Private clinics as already said will let you donate more, but it`s advisable every 28 days. Fact that heavier people can donate more than skinny people.
Is Donating Plasma For Cash Ethical?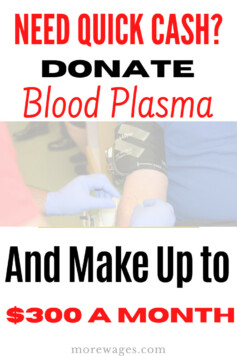 For the morally standing citizens, there might be a question of ethics, but if you find selling blood plasma unethical, just consider it compensation for your time and services.
Think of how many services you`ve offered and gotten paid directly or indirectly. Having said that, WHO discourages countries from paying blood donors.
And come to think of it, you`re not losing any part of your body. Once the blood is drawn and the plasma separated the blood is put back in your body. So, you are keeping everything( if that makes you feel better).
It might even be more unaccepted not to donate knowing someone could use your blood plasma and you decide not to donate.
You Can Donate Plasma for Free
If you are the kind of person that finds the idea that selling of plasma for cash revolting, you can donate without taking any cash in return.
Individual companies have their guidelines as to who can donate, but if you`re an adult, in good health you can be a donator.But then I think you`ve robably donated other things in the past, there is nothing wrong if you donate blood plasma for money.
Some people may believe that selling blood plasma for money is a dirty job. I think it's interesting and creative to help out in this way because you can get paid fairly well-doing something which would otherwise just go unnoticed!
The process of selling one's own bodily fluids is something most wouldn't think twice about if asked, "Have you ever given anything up for money?" It might sound gross or illegal but in reality, there are many benefits to doing just that.
If Selling Blood Plasma Is Not An Option For you
Now selling blood plasma is not for everyone, some for health reasons and some for ethical reasons, and it's not sustainable long term. Enter affiliate marketing, a sustainable way to make money from the comfort of your home.
A more secure, more lucrative, and prick-free method (plasma donations can last up to one and a half hours) is to learn and start working as an affiliate marketer.
With free time and the internet, you can make money while developing yourself professionally in the middle of a pandemic that has grounded a lot of industries and severely impacted the rest.
We have several posts on affiliate marketing that you can check,I will not go into detail on how to earn money online with affiliate marketing but it's my top sustainable way for anyone looking to make extra income from home.
How do I become an affiliate marketer?
The good news about your journey to an affiliate marketer is that you don't need an office, prior experience, or a huge online following to be successful.
A willingness to learn, zeal to succeed, and a website to drive traffic are good enough to start.
Online Affiliate Marketing Courses
There are numerous courses on affiliate marketing online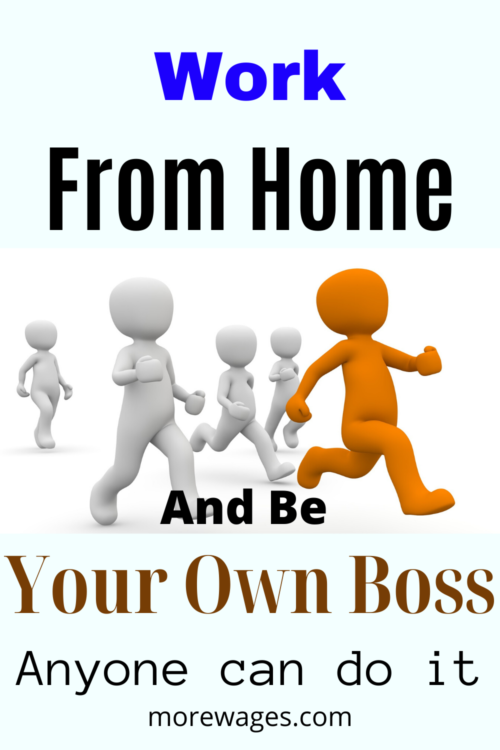 Put simply, learning affiliate marketing the right way will make you succeed online. That should be enough to get you to find the right design and copy for your website's most important page.
But, you can not go it alone, successful affiliate marketing does not just happen, find the right course, follow the training, and take action at what you learn.
Staying informed on the best practices in the industry, emerging trends, and having someone who will help avoid pitfalls leads to success faster.
This platform will enable you to interact with peers, and learn how to be better, while also sharing your insight with those that need it.
Conclusion On Selling Blood Plasma
Making money selling blood plasma is a quick way to make extra cash but is not a long-term plan. Learn affiliate marketing and be your own boss, making money from the comfort of your home.