Since 2013, a WordPress software development company called Thrive Themes have been in operation. If you`re asking what is Thrive themes for WordPress, then this post is for you as it will explain everything you need to know.
Thrive Themes was founded by Shane Melaugh and Paul McCarthy who have a long history of developing online businesses.
What Is Thrive Themes?
Thrive Themes was mainly to develop WordPress themes and plugins which while also clean were also focussed on conversion which the marketplace at that time was lacking in.
The duo also wanted to work on the limitations of the WordPress editor so as to create content quickly and creatively, fast WordPress templates and plugins, that`s meant to get you more traffic, more subscribers, more clients and a clean and professional looking website even if you`re new to blogging.
Hence, Thrive Content Builder, later known as Thrive Architect, was created which is now one of the most popular and the most advanced WordPress page builders.
Owing to the quality products and a solid marketing, Thrive Themes has become one of the most respected WordPress developers in the online industry and if you keep on reading, I will explain in more detail what is thrive themes and why if you`re serious about your blog,thrive themes should be your number one choice.
Thrive Themes is designed to offer:
conversion focused themes

feature-rich themes with a lot of options

an easier way to use page builder to create stunning and smoothly working websites

landing pages and forms that can be created in minutes
Reasons To Use Thrive Themes As Better Alternative As Compared To Other Themes In The Industry
Thrive Themes Offer Lifetime Updates
WordPress themes and plugins need maintenance continuously and they should in order to keep them working smoothly. The reason for this is that the Internet keeps changing every day. The software and languages evolve continuously.
HTML, CSS, PHP, and JavaScript standards evolve so, WordPress has to come up with updates on a regular basis to keep up with the change and to stay ahead.
If a WordPress theme is not getting any updates then it means that the development team that is behind that particular theme is not committed to the software product and are not looking after it. This has bad long time consequences such as compatibility issues, out of date plugins, etc.
Thrive Themes, on the other hand, offers continuous and lifetime updates.  This means that the product will keep improving and be updated with time. Hence, giving it a long-term life.
Thrive Themes Provides All The Tools
Everything that you need to set up and build a WordPress website is provided by Thrive Themes. They also are compatible with the tools provided by other developers.
Thrive Membership
Thrive Membership offers you access to all the themes and plugins of Thrive Themes which you can use on 25 websites of your own at an affordable price. The Agency Membership package is another expensive membership offered by Thrive Themes. You can use their tools on the websites of your clients.
Thrive Themes Support And Tutorials
For any software, strong, supportive, easily accessible, comprehensive, and well-functioning tech support and tutorials are very important.  Thrive Themes does offer that kind of support. Their response time and problem-solving is acceptable and is done in a timely manner.
Access To Member Dashboard
All new Thrive customers get access to Member Dashboard. The license keys, the download items and product tutorials are all found here. The Support Forum is also found here where you can submit and read support tickets. These Support tickets are easy to navigate through as they are grouped by product.
There is also an extensive library that contains all of the useful courses needed to build a successful online business. The Knowledge Base serves as a resource for materials such as tutorials, general documentation, and troubleshooting tips. They also have a very active blog which regularly gets updated.
Thrive Social Media Buttons
One of the most recent addition to Thrive Themes is to have some of the best social media buttons around inbuilt into the themes. No need for a  separate social media plugin now.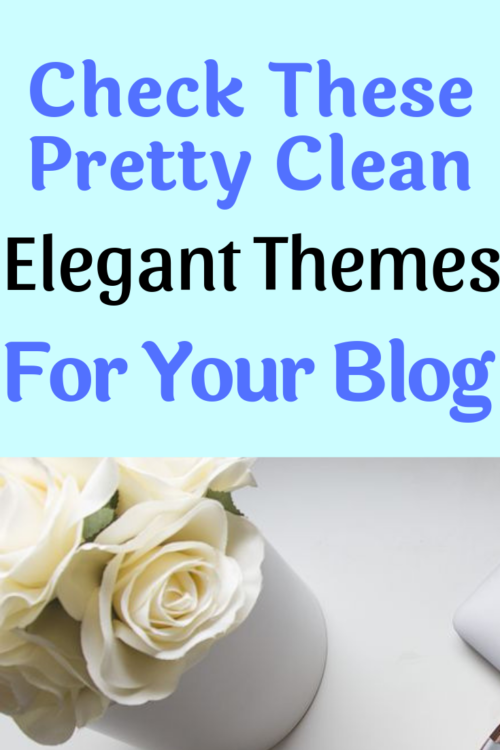 These buttons:
load fast. No waiting period.

designed matching the themes.

mobile responsive

is designed to get more shares

have a share specific title, image and description
Thrive University
Thrive University, in simple words, is a huge library of the online marketing courses that can be found in the form of videos and guides.
They concentrate mainly on teaching all the things you need in building a successful online business.
Such as website designing, list building, the landing pages, copywriting, etc. You have access to all of this at no extra cost. Check an earlier post on building a successful online business.
Choose Thrive Themes Thrive For Their Simplicity
The theme makes the website look clean and easy to navigate while not compromising on the quality of the essential features required in the customization of the website and its content.
Too many features in a theme have a negative impact on the performance of the website. Not to forget that it also increases the risk of potential bugs, compatibility issues, etc. Hence, Thrive Theme is very careful of that.
Thrive Themes Performance Features
Image Optimization is one of the features of the Thrive theme which is an inbuilt module in the Thrive Themes for image optimization. It allows the application of either lossy or lossless compression for every image that is uploaded.
Thrive themes for WordPress comes in handy so it means that you don't need to install another plugin in order to optimize the images. It is already taken care of by Thrive Themes. There are many such features of Thrive Themes that makes these themes better performance-wise.
Thrive Clever Widgets
One of the recent innovation from the Thrive Themes team is the Thrive Clever Widgets. It makes it possible for you to show the widgets when and wherever you want instead of displaying them the same way at the same place. It helps you display targeted content to the audience which results in more conversions and sales.
It Has The Best WordPress Page Builder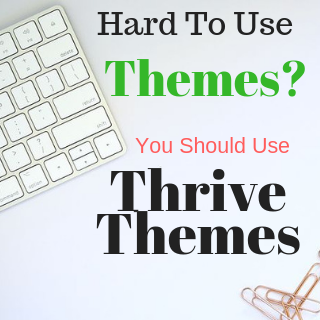 Thrive themes for WordPress resolves the problem with the default editor in WordPress by providing a WYSIWYG WordPress page builder as a replacement. It is named Thrive Architect which is arguably the best WordPress page builder around at present. Thrive Architect stands out in terms of its user-friendliness, the robustness, set of features, and performance.
The WYSIWYG WordPress editor is fast, lightweight and easy to use.
Thrive Architect also comes with a great many and some of the best features. One of them being the ready-to-go templates for the landing pages.
Something you should know is Thrive Themes team is not building this product and then just selling it. They are continuously improving and finding the best ideas to improve your site sales and user experience. Yes, premium theme provider like Thrive costs you a little money, but: you are investing in the best.
it saves you money with all the plugins you don't need anymore (speed optimization, social sharing, landing pages, opt-in boxes)
it speeds up your site with image optimization and other features (social share button loading speed, related posts and more)
most importantly, it gets you more options, leads, and sales (the design and options for options and calls to action are so simple to use that even a nontechie like me can manage.
Conclusion To What Is Thrive Themes
The Thrive Themes team is just not building a product to make a sale.
They are committed to their products and are constantly innovating, improving, and upgrading keeping in line with the latest web, marketing, and sales ideas. It may cost you money, to begin with, but in the long term, it is a beneficial deal. Did I mention Thrive themes support? they are the best.
Have any questions leave me a message below, want to try a Thrive Themes click here to check them out.
Still, have no website of your own and not yet ready for Thrive themes? Check this program out and create your first website for free, you get all the help you need and you`ll have a website up and running in less than thirty minutes.