Work from home stuffing envelopes and getting paid is often portrayed as a job suitable for people desirous or needing to work from home.
The person is asked to pay some amount upfront and thereafter, the contract is given for a brief period. Beyond that, there is no way to get the contract or money.
Effectively, such offers are scams, and they need to be understood as such instead of turning from one such contract to another thinking that such jobs are indeed legitimate and available, waiting to be discovered.
But can you work from home stuffing envelopes and make money? Depending on what you consider to be a part-time job worth your time or if you can really make money stuffing envelopes. Keep reading.
Why Work From Home Stuffing Envelope Jobs Are No longer Around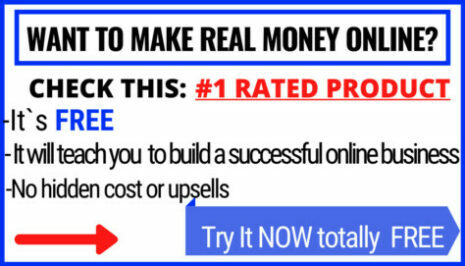 To be honest, such jobs did exist previously. The companies used them for sending fliers to their former customers, or potential customers.
At times, the companies used them for sending reports or notices of any corporate or general meetings or other seasonal greetings to shareholders.
But it would indeed be naïve to think that the companies had so many customers or potential customers that they would be spending a lot of money on regular basis for such activity.
Moreover, sending notices to shareholders in this manner implies parting with information that may not be in the best interests of the company.
Therefore, that job did not come into the pool for work at home folks at all, even when there was potential for such activity.
Given the limited quantity of work, and availability of people willing to be folding fliers in a specific way and pushing them inside envelopes, the work certainly did not fetch much even back then.
Even when such jobs existed, it was not a regular source of income either.
The internet completely changed the scenario.
Fliers have steadily decreased in number, and emails have become a popular route for sending information about a new product, venture, or whatever it is that is being promoted.
Therefore, there are no "work at home" jobs that require people to stuff those envelopes anymore. Anybody promising such a job is essentially a scammer.
The Work From Home Stuffing Envelopes Scammer Techniques
The targeted audience is the unemployed section of society.
Retired people looking at supplementing their income, disabled people, caregivers, and moms who are for the moment staying home, but need to earn something.
If it`s too good to be true, it probably is.
In the beginning, the scammer claims he or she is earning $1800 odd dollars each week.
Because it begins with "I am" earning, people are often willing to believe such statements are true, even if they are normally skeptical.
The sum totally blinds their reasoning.
Often people are so desperately in need of a job or extra income that they believe this is their good luck calling because they've had enough of bad luck already.
The scammer adds a video or picture. You wouldn't spend time identifying the person, would you?
The scammer lets you contact him or her and replies to your email or answers your queries. That sounds genuine enough.
The scammer mentions a substantial amount for such a simple task. For example, $5 could be offered for stuffing one envelope.
But is that not rather high for such a simple job?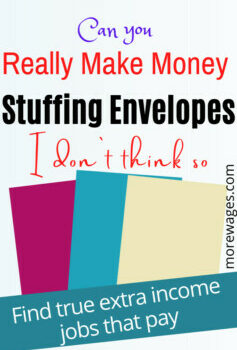 Of course, it is! If it were so high, employees would stay over and do the job or bring their family members to do the job.
Guarantees are offered to lure people.
The advertisement says that in six months if the earning is not sufficient then the substantial amount would be returned.
Needless to say, nothing is returned.
The scammer's claim acquires a stamp of authenticity when you have to pay for a starter's kit.
People believe that there are no free lunches! There are on the Internet.
The amount for a starter's kit is again hugely discounted. The question arises in mind, why anybody would want to do that? you should ask yourself.
Some sites go so far as saying we have identified reliable sites, and they can share the address for a specific amount of registration fees. In addition, they may include some surveys on those sites.
Surveys have become income generating source for many people. Therefore, they are considered to be reliable.
But again, you can read this post on why we do not recommend most make money online surveys.
But not all surveys fetch something, especially on sites like this, which have added survey there to look like an authentic and paying site.
To avoid legal hassles, such scammers make it a point to add that payments would be made only when the stuffed envelope translates into the sale.
This means the probability of earning anything from the job is zero!
There is mostly no pay
Even when they do pay initially, it is only to ensure that you convince others that their site is authentic.
Legally, that brings in the pyramid structure, read more from www.consumer.gov
What Should You Do If You Have Been Scammed By Somebody Like This?
Here are few things which you need to do. It will mostly not make a big difference but you never know….
• Ask for a refund; You`ll most probably not get it anyway.
• Tell them (threaten them) with dire consequences which means telling them you're going to report this scam to authorities such as  ftccomplaintassistant.gov.
It`s  a part of the federal trade commission and is meant to look at such scamming activities;
You can approach consumer protection departments locally as well as in the area where the site is registered;
Better businesses bureau also needs to be informed.
Use social media sites to announce the problem and bring in negative publicity for the scammers.
Work From Home Stuffing Envelopes Free Startup
Now I don`t know about you, but why would I pay anyone a startup fee so I can work for them?
Many work from home envelope stuffing jobs has mastered the act of asking would-be workers to pay a small fee.
People are asked to pay a small fee maybe $20.
Now if you`re desperate to start earning some extra income, you may start thinking things like
"if they wanted to scam me, they`d have asked for more money" so you end up paying and hoping you`ve done the right thing.
The amount requested from you is low on purpose, but I, again if they get that amount from 500,1000,20000 people.
Then it`s a good sum of money. And believe it or not, the amount you`re required to pay will increase once you`ve paid the initial sum.
You might like to read
Envelope stuffing job scams by BBB
Here`s The Good Part
I know how hard it is to find a legitimate work from home program, I`ve been there, I`ve not stuffed envelopes but  I`ve been scammed so many times it`s embarrassing.
But, that was before I found an honest way of making money from home, something that pays much better than stuffing envelopes for money.
If you are looking for an honest work from home opportunity that you can fit around your family, you may like to visit Wealthy Affiliate.
There you will meet like-minded people in a safe,scam-free, spam-free environment making big money from home doing affiliate marketing.
Not only that, there are very successful gurus all happy to show you how to get started. And the best news? It`s totally free to get started and build YOUR own business.
There you`ll learn how affiliate marketing works, everything is beginner-friendly and everyone is interested in your success.
If you have time and looking for ways to earn extra income check my top recommendation here I will be there to help you get started and build a successful online business.
Conclusion:
If it is too good to be true, it probably is. Always have realistic expectations.
Remember that nobody would pay a lot for an unskilled job such as stuffing envelopes, a job which has little responsibility attached to it.
Any site that offers an authentic job would also not ask you to pay for a starter kit.
Save yourself the trouble as well as money by recognizing the scammer and preventing others from falling into their trap.
If you have any questions, do leave me a message, would love to hear from you.