Blogging is a longterm commitment whether you do it for pleasure or for making a living. That is why it is also an ongoing process of learning as well as adapting because learning never stops in the blogging world.It is best to keep yourself educated and updated on blogging to keep with the ongoing trend. One of the best ways to do learn is through reading. There are plenty of best books for bloggers available in paperbacks, hardcovers and e-book formats in the market.And if you are already looking for some great books to help bloggers some inspiration then you have come to the right place.Check my earlier post if you`re a blogger or freelancerThe list given below lists 11 great blogging books that cover all important aspects of blogging and also include tips from successful entrepreneurs.
This is a very simple guide containing a step-by-step and no-nonsense guide created mainly to help those who are starting a blog to create a blog in a short time. This eBook is authored by Steve Scott who is a professional blogger himself. It is very easy to understand and the screenshots provided to make the steps easier to understand and follow.The guidebook for bloggers cover all the things that a beginner in the blogging world needs to help kick-start a blog. Be it the registration of a domain name, choosing and buying web hosting, installation of WordPress, themes, plugins, and much more, this eBook helps guides you in all.Profit First By Mike Micbalowicz
Whether you are a business owner or a blogger, this book explains and teaches you how to manage your finances in a very easy to read format and tone. Profit First is a book that will help ensure that a business remains permanently profitable.This book teaches the cash management strategy running parallel to using accounting software. The book mainly as its name suggests explains how a business owner or an entrepreneur should be paid first instead of being the last one paid and how the focus of the business should be profit, not the revenue.It explains to you how and why any money earned should be divided into 4 parts: profit, tax, salary, and operating expenses.999 Amazon readers have given this book Five stars out of five, the highest in Amazon. Check reader review here.
The book is available in Hardcover, Audiobook, Kindle, and Audio CD just click the link above to view.
How to be a Bawse: A Guide to Conquering Life By Lilly Singh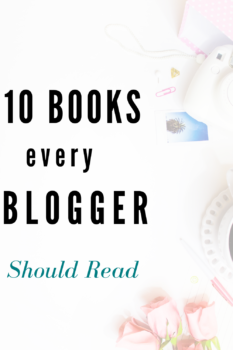 This is not a business book but a motivational one with life lessons you wouldn't want to miss.
Boosting your self-confidence and finding that will are needed before starting any venture. Be it a business or a blog.
In such a case, How to Be a Bawse by Lilly Singh is a must-read if you wish to overcome the roadblocks.
Lilly Singh is a popular YouTube celebrity along with being a writer, director, producer, and entertainer. In her book, she talks about how to become a bawse.
A Bawse is a supremely self-confident person. In her positivity, you can find get inspired and find motivations to make big changes in your life.
This book comes with so many incredible lessons. A must-have for a hustler! This book is all about how to love your life, cultivate self-confidence, and be a hustler!
Secrets Of The Millionaire Mind By T. Harv Eker
This book deals with correcting the money mindset problems so as to be able to run a successful blog or a business. It gives many new perspectives on how to view money.
Through his rare combination of street smarts, humor, and his heart, he will show you how childhood influences shape the financial destiny and how to rewrite it.
He also goes on to explain the Wealth File that includes the steps for you to implement in the real world so as to increase your income and accumulate wealth.
This book also gives you insight into the minds of rich and successful people. The book has over one thousand 4 star views in Amazon, check what other readers say.
The 4 Hour Work Week By Tim Ferriss
This one is a "classic" specifically for the digital nomad wannabe.
This book is the one that triggers the possibility that maybe your life could be different than how it is now.
Tim Ferriss gives some great ways to eliminate clutter and busywork, including things that you don't even think of as busywork.
He explains and points out a new perspective on the reality of life.
If you are looking for that "turning point" in your life then this book could be the one for you.
Unlocking the Secrets to Success, Sanity, and Happiness for the Female Entrepreneur By Cara Alwill Leyba
Cara Alwill Leyba is a former digital advertising director for retail brands now turned entrepreneur.
She has authored numerous best selling self-help and motivational books offering tips on lifestyle, mindset advice, and entrepreneurial strategies specifically for women in the business world.
This book is a must-read for female entrepreneurs! But not so much for the beginners.
Likable Social Media By Dave Kerpen
Out of all the books presently available online on the subject of social media, only a few stand out which are worth reading.
This book is one such book. It teaches you how to keep the blog readers, customers, and subscribers interested and create a brand.
The book also teaches how to be amazingly present yourself on all the other social networking sites.
It guides on how to engage your audience on a personal level and keep them interested so that they keep coming back.
Dave Kerpen explains social media marketing wonderfully which is a necessity for any blogging or online business venture.
This book is a must-have for any blogger or small business owner!
Facebook Marketing By Noah Hope
This is another worth reading book that focuses on social media marketing concentrating mainly on Facebook.
Which still remains as the leader in social media marketing and most probably always will be.
Facebook is a great way to attract more readers, subscribers, and customers to their blogs and websites. Marketing is not that simple.
It needs an effective strategy. And if you are new to using Facebook for marketing then this book is definitely for you.  
How To Write Great Blog Posts That Engage Readers By Steve Scott
This is more of a booklet and another good read by Steve Scott. This one focuses on the content of the blog which is a very important part of blogging.
There are numerous useful tips and suggestions in the booklet that can be very helpful for the beginners. contained are priceless.
Good quality content will get you more readers to have them engaging with you. Grab this book if you want to know how to create good quality posts for your blog.
ProBlogger's Guide To Blogging For Your Business By Mark Hayward
ProBlogger is the mecca of the blogging world.
As a new business owner, you don't always have the time and money to go through the trials and errors to finally achieve success.
You look for someone who has already done it and follows their example.
ProBlogger's Guide To Blogging For Your Business is one such place to go for finding a guide.
Mark Hayward who is a business owner, blogging coach, and activist, has authored this eBook to guide you in how to create a successful online presence for the business.
You get a step-by-step guide that is easy to follow in achieving your business goals.
Virtual Freedom By Chris Ducker
Authored by Chris Ducker, an entrepreneur, and blogger, Virtual Freedom is a must-read book for anyone who runs small businesses, blogs and is entrepreneurs.
It is pretty common for people to want to handle all the aspects of a business on their own.
This causes them to be overwhelmed with so much to do and plan for. It is no surprise when it becomes difficult for them to manage and carry out the tasks.  This book helps counter this very problem.
It explains outsourcing and the concept of building a virtual staff for your venture.
All in your budget. It helps free up your time and hence gives you the chance to look up the problems that were being ignored before.
Conclusion on Best Books For Bloggers
As stated before, there are plenty of great books for bloggers. I couldn't be able to mention all of them here. The books mentioned here are the ones I personally found helpful and consider to be the best books for bloggers who want to improve their blogging. Enjoy exploring and reading them!
If you`re looking for other books, you can check here for more books what I like most is that all these books cost almost less than a cup of coffee.
If you found this post helpful please share so others can benefit too.I hope they help you out as well.