If you are wondering how to make money working from home online then this post is for you, I will cover different ways you can benefit from the internet.
The idea of an extra income is appealing to most of us and of the money could be earned from home via the internet then all the better.
Admittedly, there are scams jobs online that make people wary of the online work. But there are genuine and legitimate online jobs from home. You can even apply for some of these legit online jobs with no fees.
Here are some of the best online jobs from home:
Paid To Click (PTC)
This is one of the easiest and most common online paying jobs. In this job, a person has to click on an ad and wait for it to run for about 5 to 20 seconds. As soon as the timer has run its course, the cents allotted to the said ad is added to your account balance.
There are dozens and more such sites available on the internet. To recognize a scam from genuine, you can check the reviews on the site, payment proofs and for how long the site has been working.
NeoBux, Clixsense, DonkeyMail, etc.. are some of the genuine PTC sites that have been around for long and pay without delay.
Online Surveys:
If you are still wondering how to make money working from home online and get paid, Paid surveys are another way of online earning jobs.
It needs no investment and only need 2-3 hours of your time daily for making extra cash. The Internet has over hundreds of survey sites for you to choose.
If you qualify for the survey you selected then you are forwarded to the questionnaire or the multiple choice surveys where you either have to type in the answer or choose the best available option according to you as the answer.
These surveys stress that the answer must be genuine, detailed and well thought out.
Short and hurried answers may get you disqualified from the survey without being paid, no matter how much progress you had made in answering the survey.
Swagbucks, GlobalTestMarket, Online Bureau, etc are few such survey sites that are genuine and popular.Before you decide to join any survey, do read an earlier post here on exactly how surveys work.
Affiliate Marketing:
Affiliate marketing is one of the best online paid jobs but a bit difficult one for someone who is new to the online world.
In Affiliate Marketing, a person becomes an affiliate to any of the online advertisers such as Amazon, eBay, etc, and then get to work on promoting the products of the said advertisers.
If or when these products get sold or a new sign up is made, the affiliate gets the commission.
To become an affiliate, one has to sign up to the advertiser's website as per the affiliate program and its terms and conditions. Millions of people are already making money via affiliate marketing.
Since online shopping is on the all time rise, the future for affiliate marketers is certainly looking bright.
Captcha Typing Jobs Online:
A simple typing job on the internet where you identify and type the letters or characters as shown in the image into the empty text box.
For each correct Captcha entered, you get money transferred into your account balance. The more Captcha you solve successfully, the more you earn.
Data Entry Jobs Online:
These online jobs are good for people who have good typing speed. It is a simple data entry or a form filling job.
The material is provided online. You must read the instructions properly and type correctly as each error is counted.Here is a post on Data entry jobs if you missed it.
Blogging: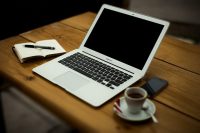 Blogging is an online job that can be turned into a lifetime earning opportunity.
Blogging is simply just creating a website of your own and typing your thoughts on the things that interest you. You can choose a niche for yourself and work on attracting your audience.
A well written and interesting content attracts the audience like a moth to a flame. The more the people visit your blog, the more you earn money.
You can even tweak your blogging strategy by making interaction with the audience possible and easier. You can even add promotional ads and sell products for extra income.
You need not be an expert to be a successful blogger but the grammar and knowledge of the subject may take you a long way.A make money blog is quite easy and free to create.
Freelancing:
Freelancing is one of the most lucrative online job opportunities out there. A freelancer can promote and sell their expertise in any field online and get paid for undertaking projects and multiple jobs.
Be it writing, editing, proofreading, web designing, textile designing, songwriting, audio/ video editing, or many more services.
Basically, there is no end to all the different types of freelance jobs that can be found on the internet.
The sites like Freelancer, UpWork, Iwriter, Fiverr are the prime examples of such work. You can sign up there and set yourself as a seller or a buyer and promote yourself.
Freelancing is also a great opportunity for making new contacts and establishes networks which work wonders for your work in the future so if you are still wondering how to make money working from home online register at any freelancing sites.
Online Tutoring:
It is as simple as the name suggests. If you have the expertise and the experience in the subject you want to teach, all you need is a computer, an internet connection, and a webcam.
You can reach students all over the world and tutor them via Skype. You can even hold video conferences if you have more than one students studying the same subject.

Earn By Playing Games:
Many game developing companies hire game testers for their prototypes of the games. The game testers play and give feedbacks on the game.
This is done to rule out any nuances in game development and improve them. There are websites that give rewards to the game testers for playing the games on their websites.
Making YouTube Videos:
This is another form of lucrative online earning opportunity. YouTube provides a partner program which you have to join and upload original YouTube videos.
The money you earn is decided by the number of views the video is receiving. Just read the information on partner program thoroughly so you have a clear idea.
Selling Online:
Just become a seller on any of the e-commerce sites such as Amazon, eBay, etc. or even create a Facebook page for the merchandise or products you want to sell. Even creating review as well as promotional videos for YouTube could be helpful.
All of that could be done from home on the internet. You only need to check the orders and ship the products as per the orders. Are you still wondering how to make money working from home online?
Last Tip On How To Make Money Working From Home Online
Virtual Assistant:
Not all the professionals and business owners can afford a full time paid assistant so they look for people in remote areas and pay them per hour for their services online.
The Virtual Assistant handles administrative work and other related services. All of this is done by either e-mail or a phone.Forbes.com has listed 79sites to get freelance jobs here so do check it out.
Conclusion:
As discussed above, it is easy to know how to make money working from home online but could be cumbersome in selecting a suitable online job for and then identifying a legitimate from a scam job opportunities.
Some of these jobs don't need any expertise or prior experience while others require it. Nevertheless, some offer a good opportunity to make some extra cash.
An online opportunity like affiliate marketing if done properly, you can make enough to quit your day job