ClickBank affiliate marketplace is a United States based company which was founded in 1998. It is a network for ClickBank affiliate marketing that helps in establishing links with the merchants, advertisers, vendors, and sellers with affiliates or publishers.
Clickbank bridges the gap between merchants and affiliates wonderfully because both need each other to make money. Hence, it has grown into one of the most popular websites of its kind. Basically, it provides the merchants or product owners with the chance to put out a variety of their digital products to be sold online. It also provides a ClickBank marketplace and acts as a payment processor.Clickbank marketplace can be used by the merchants as an effective platform where they can advertise their products. It also is paving way for you as an affiliate to pick products of your choice for promotion and earn what is considered some of the best commissions on affiliates available online.In this post we will cover some of the most important questions you may have like:
What ClickBank is and how to use it to make thousands of dollars monthly

Picking products to promote
Role Of ClickBank
Works as a marketplace for goods both physical and digital

. It acts as a retailer on the front end. You can discover a lot of information about the products: digital or otherwise. It provides a wide platform for product owners where they have access to a huge network of affiliates.

Acts as a platform to keep an eye on product funnels

. The affiliates need to be aware of average product/customer value". If the average is higher, then you have room to reinvest the profits earned back into advertising.

Keeping eye on product funnels is necessary to see where the right offer is placed and what words/phrases were used for its promotion. Both the phrasing of language and the right offer are important to see the scope of what exactly is making people decide to buy a certain product.

A popular checkout page

. Millions of people visit the Clickbank checkout page each day. Although the flexibility isn't much to talk about. The checkout page is very important.
Getting Started With ClickBank Affiliate Marketplace
The sign-up for ClickBank affiliate is free and straightforward. When you locate a product that you want to promote, you will be given a unique link that can be used to direct customers to the product page.
Here is how you can become a ClickBank affiliate:
Open a ClickBank Account

. Start by signing up and then enter your personal information. You will be asked to enter your bank information and your account information.

Getting Paid

. The payments are sent out every two weeks if you opt for payments via check and every week if you opt for and are found eligible for the direct deposits into the bank.

Choosing Products

. You can visit the ClickBank Marketplace to check out the vast product range. The products are well organized into categories making the search easier. Or you can type the product name in the search box.
There is a "Promote" button against each entry which provides the affiliate link for that product. You will also be given the information on the commission set for the chosen product.
You can read this post on how to choose ClickBank products to promote
Benefits For Product Owners Or Merchants
Advertising and promotion of your products are essential for any online business in order to kickstart your business and keep it going. It is difficult to do promotions on your own. It can be very time-consuming.
Moreover, it needs careful planning, creativity and finally successful execution of those plans to have successful ad campaigns and promotions which again can be very costly. But the affiliates make the process easier and cheaper.
You can earn money through affiliates while making your products and brand more recognizable. Clickbank is an ideal website where you can find plenty of affiliates which are ready and waiting to promote your products.
Clickbank is an effective way to attract customers to sell your product through affiliates. You have to set up an account and fix a price for the product you are putting up for selling.
You will then receive a code for the sales button from the Clickbank. This code can be put into your own site. It needs very little effort from the buyer while making a purchase and all the transactions take place through Clickbank. Hence, you need not to worry about processing the payments.
ClickBank also provides the opportunity to the merchants to make money through the Clickbank's referral program. You receive 22% of the initial sign-up fee along with a small percentage on each product sale they make through ClickBank.
Benefits Of Being ClickBank Affiliate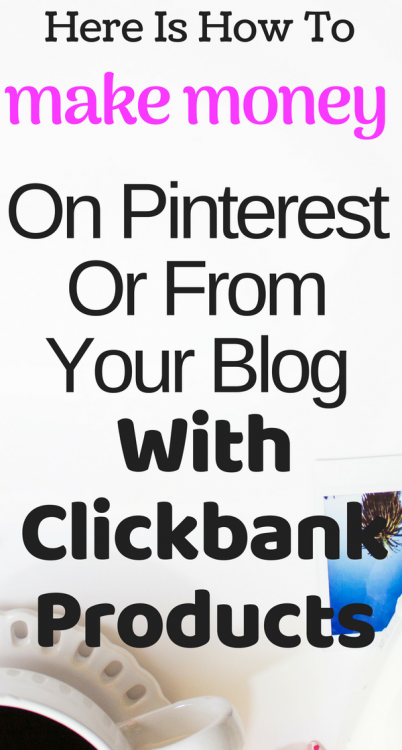 Clickbank can help the affiliates make some extra cash if they so choose to. The sign-up is free and there are plenty of products to work with.

Clickbank merchants can set the commission rates between 1% and 75% which helps the affiliates avoid bad sellers so Clickbank affiliate commissions are almost the best out there, not many sites offer affiliates such high commissions.

Clickbank marketplace categorizes all of the products put on sale. This makes the process of finding the desired product for the purpose of promotion easier and manageable. It also gives the information about each of these products as well as the sale statistics which again help affiliates make an informed decision.
Pros Of ClickBank Affiliate Marketplace
Highly paid offers. 75% commission is common

Has its reach in most countries

Plenty of unique niches to promote

Organizable based on high converting products that pay well

Various recurring offers to sell to keep your income flow

Commissions can be split with another affiliate in the case of a project
Cons Of ClickBank
Lots of low-quality products than high-quality products for promotion

Lots of competition at the Clickbank 

High cost by Clickbank lower commissions

Hard to tell what does well without investing traffic
Conclusion on Clickbank Affiliate Marketplace
ClickBank is definitely workable in terms of tracking the product sales and the payment of the commissions. It is a steady source of income for some of the affiliates out there. Some even getting rich from it. However, this number is smaller. This cannot be seen as the shortcoming of ClickBank as some affiliates are better at what they do than others.
I hope you found value and enjoyed reading this post if you did do share with your friends on social media. You should definitely become Clickbank affiliate.