Does Opinion Outpost Work?
Found this site while looking for opinions or reviews on Opinion Outpost? Trying to see if it`s worth your time and looking for reviews? Congratulations for doing the right thing, looking for reviews to decide if you should join a program or not, with so many internet scams out there, it`s the best thing to do before joining any program.
Many people are looking for ways to make money online, and some not sure where to start decide to take surveys.
Surveys may sound as an easy way to make money from home answering some easy questions and being paid.Most surveys do not pay well, you get paid in points, coupons or cents for every completed survey. Like many newbies online, when l started out, l tried surveys but soon realized they were a real waste of time.
What about Opinion Outpost? Does Opinion Outpost work? Is it worth your time?
My Experience with Opinion Outpost
There are loads of personal questions,l understand and accept that this is necessary for them to supply me with the right surveys in the future but with so many scams online, who wants to give personal details to an online program they have just joined?
After you have been accepted, you spend time filling unpaid pre-surveys and after each you get a message that you do not qualify. This takes a lot of time as l explained in my other post.
Earning Potential at Opinion Outpost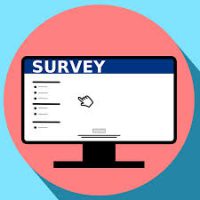 When you read about surveys online, they paint this picture of making loads of money, of you having so many surveys you can choose and pick what survey to take.
Once inside, you soon realize this was just talk to get you sign up, you realize the surveys are far between depending to where you live, how old you are, your marital status, employment status.
Surveys at Opinion Outpost does not pay much, it ranges from a few cents to rare 2 figures, getting a 3 figure survey is almost impossible.
The way to earn money(Points) in Opinion Outpost survey is to invite as many people as possible who also take surveys as you get paid when your referrals complete a survey so be prepared to pester family and friends to join Opinion Outpost survey if you want to earn some pocket money.
As said Opinion Outpost pays you in points.You take surveys and get paid in points, once you have enough points, you can cash out in Amazon gift cards, iTunes gift cards or deposit the points to redeem for cash into your PayPal account.Deposits in PayPal are minimum 100 points and believe me, reaching the 100 points is almost impossible, it will take you ages to get 100 points.
If you break it down, you will be making almost $1 per hour.You can sure think of better things to do than work for $1 an hour.
Opinion Outpost Complaints
You can read loads of complaints from different sites of members from  past and present members complaining of opinion Outpost one place to read complaints is ripoffreport.com
Many people waste time taking pre-survey surveys at Opinion Outpost only to be told they do not qualify for the survey, this is time spent/wasted as they do not pay if you do not complete the survey.
My final Opinion on Opinion Outpost Survey?
Opinion Outpost survey may not be a scam, but they are not worth your time, the money they pay if you are lucky enough to finish a survey is not even enough to pay for your electricity bill, you can do better at making money online read about my number 1 recommendation.
So how can you make money online?
Making money taking surveys may sound easy since you do not need any experience but as said above, it`s not easy at all and earnings are so low.
You Will sure do much better with affiliate marketing, selling other people`s products. Don't worry if you are not a sales person, my number 1 recommendation program will take you by the hand and teach you how to build a website and make money.
Have any questions, still need more information leave me a message bellow and l will get back to you.Know a friend who could use this post and stay away from Opinion Outpost? go ahead,share with them this on social media