Name: 
Forever Living
Website: www.foreverliving.com
Owner: Rex Maughan
Price: Free to Join, but you will have to buy products to sell
Overall Ranking: 3/10
Forever Living Products Review, Worth Your Time?
Where do I begin? Just the thought of it stresses me out. I have been a part of a few MLM businesses over the past 5 years and I have to tell you, I haven't made a penny with any of them. I did, however, move up in the rankings and have been acknowledged for my hard work and my implication. Of course, I was implicated. I wanted to make a lot of money because this is what was sold to me. I was introduced to so many people who had been successful in the business and were living "the good life". I wanted that too. Unfortunately, no matter how hard I worked, it didn't put any bread on my table.Do you know why? I am going to tell you why. MLM's don't work and they don't work because not everybody has the will to succeed to the same extent. In a "pyramid" marketing plan, the people that win are the ones at the top. Everybody knows that.Read more on MLM hereThe ones at the bottom struggle, just like I did.Forever Living is not a scam. It's a legitimate business that has been around for many years and some people (at the top) are making a lot of money.Forever Living ProductsTheir products are pretty good although, they all have one thing in common. I am not sure if that is a good thing. They all contain Aloe Vera. Aloe Vera is very good for skin. It has many healing and health benefits. However, too much of something isn't good either. I understand that having a body cream, hand cream or a hand soap that has Aloe Vera in it could be very beneficial for the skin, but I don't think that it' really necessary to have more than that. As a matter of fact, too much of something could have an opposite effect. Our bodies could get immune to it and not feel the benefits of it at all. They offer:
-Vitamins
-Skin Care products
-Weight management items
-Beauty products
-Nutritional products
-Essential oils
The Negative Aspects
-It's all about selling with forever living products. If you don't like to sell, MLM isn't for you, therefore, neither is Forever Living.
When you first join, they ask you to put together a list of all of your family members and friends. Then, they ask you to add to that list, everyone that you have met.
Basically, you will be "harassing" everyone in your entourage to try to get them to purchase the products that you are selling.
-The "failure" rate is very high because many people think of MLM as being a scam. They don't have a very good reputation because of this very exact reason.
So many people have failed and have even lost money due to the fact that they, themselves have to purchase so many products in order to resell.
Forever Living compensation Plan Explained
https://youtu.be/_uQI2aMgOsw
The video presentation may make it sound easy, believe me it`s not and only the top guys will benefit from your hard work.
Tools and Training Provided by Forever Living
Training at forever living is not well organized or in depth if you are a newbie, they have videos that walk you through the products and how the products work, if you are expecting a more detailed training you`ll be disappointed.
Although the presentation does not tell you this, 95% of forever living products affiliates fail already in the first year.With such a high failure rate, most consider forever living products MLM as a scam.
-Success-oriented people will wait until the very last minute until they can't make ends meet anymore, before they quite.
Many Forever Living members are having difficulty to make ends meet and believe that this is their road to success so much that they keep going only to get themselves into deeper debt.
-Selling is convincing and when you try to convince someone to buy something, it takes away all of the integrity of the person that is "selling" and of the business.
-Your "upline" (those are the people that introduced you to the company) will ask you to invite people to your home and have "introduction parties" where you will be showing your guests videos of excited members that have made millions and giving away free samples.
-In order to make money, not only do you have to sell the products but you also have to convince these people that they have to sell them too if they want to make money. It makes the entire process even more difficult.is forever living products worth your friendship?
If you still want to make money online, check my #1 recommendation and learn affiliate marketing and ways to make money online from home.
The Positive Aspects
-To become a member, it's free. This is really rare with MLM's. Normally, they charge you a membership fee or a "franchise fee" and it's pretty expensive.
-You can learn a lot about yourself by joining Forever Living. It can make you look deeper within yourself and enable you to discover your true being. I like to think of it as a therapy.
It's not easy to get turned down and believe me, you will get turned down from 9 out of the 10 people that you will approach with the products. Perhaps even more. When this happens, you keep going because you have a goal and you have the attitude that no one will stop you from reaching that goal.
Forever Living products has two options when it comes to marketing the product.
Online based business- Forever Living products  offer some basic training  websites through the FLP360 program, but the training is so basic and outdated that you will fail if you do not look for proper training somewhere or if you are not yet a savvy online marketer
Offline home-based business – This consist of selling to family and friends, distributing samples, having forever living products parties, selling in offices, door to door simply said, harassing anyone who will listen
In a nutshell, Forever Living has good products. They have quality products and many people purchase them. It's the business model that has so much negative publicity that isn't good. Too many people have lost money and have failed in Forever Living. Don't be one of them.The people/members are all good people with big hearts that all want to help their other team members make money/get rich. That's basically why people join to begin with. They are all dreamers and that's ok. Some people have made it to the top and it's possible to do so, however, it may take a lot of time, effort, energy, devotion, a lot of positive thinking and a lot of money before you can even come close to the top. You need to be patient and have a good financial backup in order to start up in a business like this, even though there is no cost to join.
My final opinion on this forever living products review?
They may not be a scam but succeeding or making money at all will be difficult, Forever living products are much more expensive compared to other products on the market and you will have a hard time selling these, you have better chances of success doing affiliate marketing.
Have a different opinion on forever living products? I'd like to hear your opinion, leave me a message below and l will sure get back to you.
Below we look at how well my#1 recommendation compares to forever living products
Click here to join wealthy affiliate and start making money online.Wealthy Affiliate does not promise you overnight riches but they promise you success if you can work hard and building your business.
The cost? Nill it cost you nothing to get started with Wealthy Affiliate, and you are free to leave when you feel it`s not for you.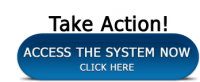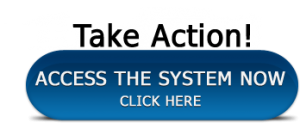 Liked my post? go ahead and share with your friends in social media.Have any question? I`d love to hear from you so leave me a message below and I`ll sure get back to you.