I guess you've landed here because you`ve read some Freelancer Reviews online but you`re still unsure what review to trust or if you should join the freelance site. Reviews are sometimes mixed up, some blaming the program and some thinking it's the best thing to happen to them. Freelancing is an exciting concept for those who want to earn from home or from anywhere in the world. The majority of projects on Freelancer are 'one-offs'.
What is Freelancer.com?
So, come with me as we look at what goes on in Freelancer outsourcing sites so by the end of this post, you`ll be confident in making your decision.Name: FreelancerWebsite: Freelancer.comOwner: Matt Barrie Find out moreCost: Free To Join / Fees ApplyRating: 60/100
Why is Freelancing so popular?
Outsourcing is in high demand and very cost-effective for employers.
For example, if a business team doesn't have a specific skill or they need many hands for a short period, outsourcing can quickly gather qualified people.
Outsourcing allows the employer to keep permanent staff numbers to a minimum and reduces costs in a number of other ways.
Freelancers, on the other hand, do not get the same workplace entitlements as traditional employees.
So the employer saves on outlays of superannuation, annual leave, sick leave, maternity leave, insurance, recruitment and training costs. Even the cost of office space is reduced, making outsourcing profitable.
You might get Repeat hires at Freelancer if the hirer and hiree are mutually satisfied. The freelancer goes on to work regular full-time hours for one employer.
Unfortunately, the payments remain under the Freelancer banner, so you still get no entitlements.
An estimated 56.7 million people in the US are freelance workers.

This figure includes the self-employed in traditional service businesses.

Approximately 4 million are Freelance Workers specifically associated with the creative sectors.
Why would you do freelance work?
The main benefit is working from a home or

location independent

.

You can save a lot of wasted time and cost spent on commuting to an office.

Flexibility with your schedule
Freelancer.com has 48,584,963 registered users as of Nov 2020 According to their homepage.This includes freelance workers and employers.
What jobs are offered on Freelancer.com?
Seriously, you will find project work in just about
any field on the Freelancer site!
Some freelancer reviews will tell you it`s a freelance site but not explain what has to be done.
Freelance Content Writers, Freelance Photography Jobs….. Take a look at this list below or check out the entire list of jobs at Freelancer.
Data Entry

Design

Logo,

Graphic Design, Website Design

Mobile Phone,

Android

Translation

Software Development

HTML

,

PHP,  CSS

Internet Marketing, SEO
Digital Freelance work is spurred on by the ever-increasing numbers of internet users and their need for technical assistance to compete in the ever-growing online business world.
Freelance employment for knowledge workers, technologists, professional writers, IT, and media workers has never been greater.
Who Can Use Freelancer?
Anyone who has the skill to help someone else complete a job. You don't have to be the top expert in your field, but that helps. Some of the projects are quite simple if you know-how.
But they are difficult for people who don't know-how. An example is having created this website from scratch. It's kind of easy for me now, but anyone who doesn't know how to operate WordPress would be completely lost.
No matter what language, skill, technical, professional, or creative field you work within or need doing, it is represented at Freelancer.  It is a truly open market.

What About Earnings?
You can earn a good income by freelancing depending on your skills and confidence to promote yourself. There are different ways on how to make money on freelancer as already mentioned above. A confident approach will always have more appeal to your prospect….similar to a traditional job application.Freelancer.com is like an auction site for skills with freelancers making bids on jobs. You need to decide what you are willing to accept for your work.Someone making money as a freelance writer will not earn an equal amount to someone doing Freelance SEO. While reading the freelancer reviews, understand that if you have superior skills in an unsaturated field you can obviously charge premium rates.
Your skills are valuable, charge accordingly

.
­How Does The Freelancer.com System Work?
If you join Freelancer as a worker, you will complete a profile outlining your skills and areas of expertise, qualifications, and expected rate of pay.
You may check other jobs for teens without experience listed in an earlier post here. (There are many, many more steps to joining… but more on that later). But this is how things work.
The hirer will invite people to bid on their project. They will browse through the relevant profiles, comparing qualities, and searching for a good match to the project, eventually selecting the perfect freelancer for their needs.

There is a chat line to help the hirer and the freelancer to clarify exactly what the assignment entails.

Meanwhile, you are notified when projects that match your skills are posted.

You review all the details of the project, including the time frame, budget, fixed price, or hourly rate, and exactly what skills and tasks are required. Some hirers require progress reports.

Once you are clear on the terms of the assignment you place a bid for the job.

The hirer will choose the winning bid. The cheapest bid does not necessarily win the job.
The hirer's decision is also based on your profile qualifications, reputation, certification, and your success rate of completing previous assignments on time and within budget.
Payment is suspended in trust and distributed when the hirer reports they are satisfied with the work.

For larger projects and amounts there is the

Milestone Payment System

where funds are released to the freelancer as stages of completion are reached.

Find out more about Freelancer Payment Methods

here.

After the project is completed the

hirer must give feedback

on a worker's performance.  Feedback is published on your profile. Your profile ends up much like a comprehensive resume.

Of course, the

payment will be minus any fees

associated with using Freelancer.com. Reductions to the standard fees are available as

optional upgrades

for a number of different project conditions, as in repeat hiring and full-time hour hires.
Why Do some Freelancers Get More Work than others?
The number one reason is they bid frequently. Another way to get more assignments through Freelancer is to take advantage of their Bid Upgrade options and Sponsored Bids. Find out more.Experienced freelancers ensure a full understanding of the tasks before bidding. If you execute a task incorrectly it will affect your feedback, your payment, and your profile for future work.Most employers are time-poor, so a concise bid and precise terms regarding delivery time and cost are essential for winning a bid.Prompt response to employer communication is vital to freelance success. Freelancer.com now has an App for iOS and Android to keep you connected wherever you are. A well-presented portfolio encourages prospects to hire a suitable candidate. The profile builder has a simple portfolio upload section. Be sure to protect your published works with a watermark.
Now I did not want to remove anything so you have an idea when we talk of  off-turning poorly presented portfolio.

This is a portofolio as it is in Freelancer.com, I`m sure you`ll not be surprised if no one hired you with such a portofolio.
Successful freelancers tend to offer very competitive bids and are accurate about their capabilities.Those who have taken the
Freelancer Skill Test Exams get a badge on their profile for each subject and level which confirms their ability.
Exams are available for a variety of skills eg; SEO and  English. Badges help them earn 50% more according to Freelancer.com.
What Are the Fees At Freelancer.com?
You can check the full schedule of fees and conditions here.
The freelancer website will show fees in the currency of your country.
Not Everyone Can Be A Freelancer, There Are Better Ways To Make Fulltime Income Online.
Worth Knowing
Freelancer is free to sign up but it is not free.
Freelancer Skill Test Exam Fees; are $5.50 for a one-off exam or $5.45 per month. When you opt for monthly payments, you are eligible to sit as many tests as you like.
This way you accumulate a badge collection representing your certification in selected fields. The dots below badges indicate your level of achievement. These are added to your public profile.
Are the Freelancer Skill Tests legitimate?
Now depending on who you ask, you`ll get different answers, there was a discussion about hiring freelancers and what people look for, so the tests are secondary.But, according to one medium.com…user, the tests are just for the sake of it, to say the least.Freelancer Calculations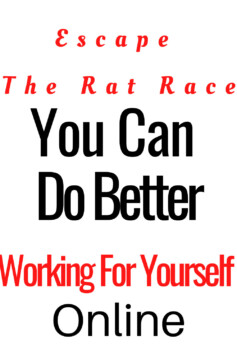 Transaction Fees:
for Credit Card, PayPal or Skrill are $0.30  + 2.3%
Sponsored Bid is 2% of bid amount (minimum $4.00 USD maximum $50.00 USD).
Arbitration Fee: for a Milestone dispute is $5.50 or 5%, whichever is greater.
Maintenance Fee: User accounts that have not logged in for 6 months will incur a maintenance fee of up to $11.00 per month until the account is either terminated or reactivated. Details here.
Membership Plans: Please see the dedicated page here.
Fixed Price Projects Fee: 10% or $5.50, whichever is greater.
Hourly Project Fee: is 10%.
According to Freelancer.com, These costs are unavoidable.
Freelancer is free to sign up, create a profile, select skills of projects you are interested in, upload a portfolio, receive project notifications, discuss project details with the employer.
Bid on projects. ( free members initially receive 8 bids per month), and enter contests. Optional bid upgrades may be purchased to promote a bid.
Freelance For Fixed-Price Projects:
If you are awarded a project, and you accept, we charge you a small project fee relative to the value of the selected bid, as an introduction fee.
If you are subsequently paid more than the original bid amount, we also charge the project fee on any overage payments.
For hourly Projects:
The fee is levied on each payment as it is made by the employer to you.

Any Problems With Freelancer.com?
It would be unrealistic to expect zero complaints about a company with over 48 million subscribers. Only Freelancer.com can say how many complaints are received and resolved.
Having said that, I feel that I should outline the nature of complaints I have easily found on public forums, but cannot substantiate.
Personal Identity Security 
Freelancer.com prides itself on having a rigorous verification process. It certainly has a lot of hoops to jump through when signing up, unlike other content farms.  
Verification steps include Facebook, LinkedIn, Mobile, email. Then you create an account using your PayPal or other banking details, which they hold and have access to as fees arise.
You must provide a copy of your Passport, Driver's Licence, or Utility Invoice. Simply said, you can be left feeling your privacy has been violated in a way.
While all of these steps are easy enough to do, such a compilation of sensitive information puts Freelancer.com in an enormous position of trust and responsibility to protect the user's information. 
Some freelance workers are uncomfortable enough they decide to freelance in other ways and maintain their own security and privacy.   
Now understand that Freelancer is located in Australia and
In Australia, there is legislation 'The Anti Money Laundering Act' requiring certain financial bodies to obtain client proof of identity. This may or may not apply to the service provider Freelancer.com.
There have also been complaints about money withdrawn from PayPal accounts without the agreement or knowledge of the freelancer.
 Most of these issues arise because people have overlooked the terms of membership. The fees are very clearly stated if you take the time to find them all.
Please see my brief list of fees and charges in the official links. Read the small print.
Customer service complaints

revolve around difficulty in making contact, delays, or failure to respond, unhelpful, and unpleasant staff.

Confusion prevails

for some freelancers where their

accounts have been suspended

,  whilst holding large amounts of money. Workers say they get no explanation about the suspension and no easy contact to resolve the issue. Perhaps this is where the Arbitration Fee kicks in, if the problem relates to milestone payments.

Some employers

are bad at describing their project, slow to respond and in some instances don't ever award a bid. This wastes a freelancer's time and bids (8 per month). In some of these instances freelancers have paid extra money  ($1.10 AUD each) to have their bids highlighted for better exposure.

Difficulty withdrawing funds

from Freelancer.com. Get help with that below.

Difficulty closing a Freelancer.com Account?

Get help with that below, too.
How to withdraw money from your Freelancer account.
Log in

Hover over YOUR BALANCE (top right )

Select WITHDRAW MONEY

Choose your withdrawal Method (different countries have different withdrawal methods so find what works best for you)

Complete the details

Click WITHDRAW FUNDS.
How to cancel Your PayPal Billing Agreement In 3 Simple Steps
1-Log into Freelancer.com
2-Go to Your PAYMENT & FINANCIALS page
3-Go to the PAYMENT METHODS section
4-Click on the X next to your PayPal account.
Best Takeaway Tip? Read The Fine Print!
Freelancer.com has a comprehensive list of conditions which you must understand. Here are some examples;
A 15 day holding period applies before the first money is released, for security reasons (quote).

Wire Transfers incur a $15 USD fee (in and out).

Withdrawals are processed twice per week, with lodgement deadlines.
See Freelancer.com help with service difficulties and conditions of payment here.Why some members get so fired up about Freelancer?It is just too complicated! Fees are all over everything you do. Everyone is making money off the worker. The worker gets the least value from the service…..sound familiar?
Is Freelancer.com A Scam really?
No, Freelancer.com agency is not a scam
Everything they do is legal and legit. It is up to you to read the fine print.
Freelancer.com is a technical solution to connect jobs and skills. Users on both sides of the hire pay for the service. Fees are clearly described.
What do others say?
I have affiliate marketing colleagues who have also worked with Freelancer.com. My colleagues are mostly expert scam sniffers who don't hold back when they smell something fishy! The low- down from them is this…
Freelancer.com is a difficult way to earn because of the high fees and low bids. Affiliate marketers are earning better money elsewhere. 
Is freelancing a good way to earn your freedom?
Talented people from poorer countries stand to gain the most from Freelancer.com. They can charge a much higher rate to overseas clients than what they can earn in the home country.
Western hirers are willing to take advantage of the lower international bids for what is otherwise very expensive work in their own countries.
The problem with the freelancing method is it keeps you tied to an hourly rate or the fixed price rate. You will only ever earn that much per hour/project.
But having said that, this freelancer managed to create a million-dollar business in less than 5 years. You can check his journey from earning $50 until he reached a million.
Freelancing vs affiliate marketing.
Freelancing SimplifiedAs a freelancer, you sign up with an agency like Freelancer.com and pay the associated costs (listed above). You bid for a job. You do the job. If the buyer likes it you get paid, minus agent fees or you rewrite and then get paid. Then you find another job to bid on.Affiliate Marketing SimplifiedYou create your own website. You write stories and product reviews. You add affiliate links. When someone buys a product through your link, you get paid a percentage. Your article stays online getting viewed by more and more visitors. Every time they buy, you get paid so one article can end up earning you thousands.
Here an in-detail post on how affiliate marketing works.
Freelancer example
Think about John for example. He is a freelance SEO dude. He sets his rate at $20 dollars per hour. John will only ever earn as much as he can bear to work…40 hours per week, 50 hours per week, 60?
So, in the end, John is still tied to a desk and a tight schedule. He gets pressed to bid lower to compete and is forever searching for more projects to bid on and hopefully win.
This is not meant to be one of the many freelancer reviews out there then leaving you without an option, there are other things you can do to earn online.
My affiliate marketing example
Four years ago I wrote a 3000-word review about a great product. I am an affiliate of that company and put my affiliate link into the article. Every day people read my review and some of the readers buy the product at $499. I get paid40%.
Yes, it took me a few hours of writing, maybe 6 including research.  That one particular article, written once,  earns for me over and over again. perhaps for years. Like all affiliates, I have dozens of articles working for me.
Clever affiliates are reinvesting their earnings to outsource articles through agencies like Freelancer. 
Freelancer.com has its own

Affiliate Program Open to All Members. Find out more.

Referrals are earned by placing Banners with embedded ID links onto your websites and social media. The commission is 100% of the associated project for 100 days. Note: This is only for B2B advertising, not for freelancers.    

   

 
Owner; Matt Barrie.
Cost; Free To Enlist / Fees Apply
Rating; 60/100
My Final Opinion About Freelancer Reviews
Freelancer.com is not a scam. It is a Legit Business. The main risks with Freelancer.com are
you may end up being undervalued for your good work.

It is one of those Big Brother accounts.

You must read the fine print.
I am just not comfortable with giving so many of my personal identity details to an online entity. Like anyone else, I draw the line at my Passport and other Photo ID being stored by a third party.I am not suggesting Freelancer.com will misuse my personal details. It's the 'crooks' I worry about. Storage of these details is open to abuse.
Want a better way to use your skills online?  Find out more here.
See what is my number one recommended way to earn your freedom online.I hope you have a clearer idea of Freelancer.com through this post, sure there are many different freelancer reviews out there, but I wanted to share an in-depth review with you. I am very interested in your feedback. Please drop your comment below and share this article with the people who need to know.
If you have any questions, please leave me a message below
Resources:https://www.freelancersunion.org-freelancing in America