Saving in the hay days will always pay in gloomy times is the catchword to slow down the expenses. There are many reasons and ways to
save money on groceries.
But how do you save money with everything being so expensive and salaries never going up? do you want to know how to save money when grocery shopping without feeling you`re missing out?
Below are some precise tips to save some bucks from daily lives.
Grocery Shopping List Is A Must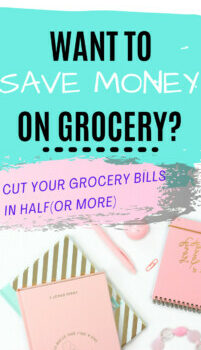 Preparing a grocery list beforehand is a wise idea. The introductory stride is to have an extensive search of the refrigerator and shelves. Significant food waste is due to the non-exploration of the frozen leftover eatables. Sometimes the stuff stored in the fridge is forgotten to be consumed and gets rotten. Often the food to be consumed instantly comes across if keenly searched. A yearning search of the refrigerator minimizes the grocery cost.A traditional approach is to be engrossed in listing the daily necessities. As soon as the stuff gets over, it should be inked on a paper or in google drive. This penning down of items minimizes the hassle of last-minute sorting of the kitchen shelves. An initial meal plan will also cut down the grocery cost as no extra stuff will be piled up to get decayed. Meals planned should be simple, with only vital ingredients to save both time and unnecessary expenditure on the add ons.
Go for no lucrative packaging
Often the store brand products or private-labeled purchases have the best deal and quality as compared to branded ones as reported by Consumer Reports. The wise comparison of ingredients and duration of stay can save you 25% of the money to be spent on the same products. The less lucrative packaging with the best stuff at the bulk bin section is a cost-cutting corner of the store. The soon to be expired items cost less and are good buys for immediate consumption. The imperfect produce section has meats, ready to eat, and fruits about to be discarded.These can be bought at lower prices, and you can
save money on groceries by always looking at soon to expire foodstuff.
Now, don`t overspend even when products are reduced, anything that can be frozen is great, but ignore foodstuff and products you can`t freeze.
Keep An Eye for Discounts
Be attentive while exploring every nook of the store while picking daily uses.
 The unbranded store promoted stuff like milk, beans, cleaning products, sugar, spices, etc. are of greater standards than the branded ones.
Chopped veggies and fruits in the store refrigerator are eye-catching, but we must know that convenience demands a price. Here it could be slashed provided the idea of buying it is dropped; instead, opt for the raw version.
Fullstar Vegetable Chopper delivers fast results and it`s so easy to use, not to mention the wallet-friendly price tag.
Fullstar uses no electricity so you can conveniently use it anywhere at any time. Click here to view the Fullstar vegetable chopper.
Shop For Groceries Online
Grocery shopping visits must be minimized to channelize the requirements. Frequent visits to the supermarket will end up in much expenditure on excess munching, transport, and impulse buy with persistent visits. The candy aisle is the culprit in deviating the buyers, so to overcome this, online shopping is the best option. Brand-specific products used daily can be ordered online, where the prices are fixed in each case. Here also free shipping options are to be availed, and coupons or rebate apps are best to be used.  Be vocal for the local produce of the farmers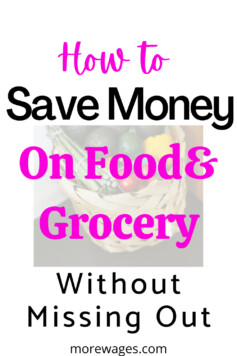 Start buying grains from local producers if they have any to sell, it will surely cost less.Often these farmers hold lucrative deals for the freshly grown items as compared to the local grocery store. The products of these farmers usually have a higher shelf life and can be stored for long. The stuff bought will not get wasted lying deep somewhere in the fridge basket, even if kept for a longer duration. The farmers market mostly deal in present season produce, which ought to be crispier and fresh. 
"While at the farmers market, talk to vendors, you might be surprised a vendor may have remaining produce they did not bring to the market, like the remaining  4 glasses of marmalade too small to bring to the market, but not worth throwing away, or last fruits still to be plucked.
Preserve the fresh to preserve dollars
One of the most common ways to minimize grocery costs is to preserve the available fresh fruits and vegetables. The quantity to be held must be monitored as to how much is the prerequisite. Keep in mind that preserving the stuff in minimal steps and accessories is key to being easy on the packet. If you do not require any such herbs or veggies, simply outshine the idea of preserving. 
Check this beginner-friendly ebook on preserving fruit and veggies from home for beginners.
Pick staples from the orchard
Some orchards and farms give privilege to its customers to pick their requirements directly from the trees.
Apart from being a fun activity for both kids, adults, and the elderly, this eco-friendly practice helps pick what is most needed.
Their charges for a pint, peck, or per quart of fresh is generally lower than the grocery mart or even farmers' market.
The prices must be collated so that maximum dollars could be held.  This orchard picking culture is very prevalent in most cities, just check in your local area.
Food shopping on a budget can save you thousands but only if you do it well, the pennies add up fast giving you a chance to afford that extra pair of sneakers, or whatever. But, this post is about food shopping so I`ll keep it there.
Be full and prepared to shop
Before heading for grocery shopping, be sure that you are well fed because the hunger pangs would cause you to select random items not required in the pantry or kitchen.
"Case in point, I`ve found myself buying cheese only because I shopped hungrily, no one in my house eats cheese. I`ve bought Chocolates in the past, but…. a year can easily go by without me eating chocolates as it`s just not my thing."
The growling of the stomach will prod you to complete the task in haste and not choosing wisely.
This will end up in a spendthrift visit. The products to be bought will come in different brands that need to be compared for price, quality, and shelf life.
Secondly, an adequate shopping list will ensure no impulse buys. This way, the prime focus will be requirements and saving every penny you can.
Check these:
Old money-saving ideas that still work today.
Money-saving ideas for frugal people.
Conclusion On How to save money on grocery shopping
I hope you will keep in mind these tips for saving money on groceries. However, any input is always welcome, so please drop a comment below. Happy shopping to all!