As a professional photographer or if you like snapping, it will be nice if you learn how to sell pictures online for money.
You can make some extra cash for yourself by selling those nice-looking pictures.
You do not need an expensive professional camera to start rolling in dollars.
Whichever way or instrument you use to take your pictures, you can always monetize them.
That does not mean that you do not need to develop or improve your photography skills.
If you are out to make a sustainable income selling photos, you must be skillful at both production and marketing.
First, I will share with you photo editing software that you can use to edit your pictures and where you can sell them online.
Why editing software? well if you are going to make money with your images, they have to stand out from the crowd.
Photo Editing Software to sell Pictures Online for Money
Before you start thinking of selling pictures online for money, you must get some photography equipment. But like I said earlier, you do not need to spend all your savings to buy cameras.  
An average-cost camera alongside photo editing software will produce a good picture that is sellable for you.
Top of it, some phones like Samsung and Huawei now come with a robust camera that has better outputs than the average camera.
So if you have a good quality camera, all you`ll need is editing tools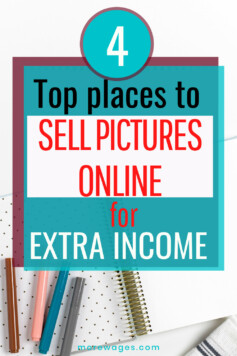 which are also free or very affordable.
You may like
Royalty-free images for bloggers
Below are some free photo editing software?
1-GIMP
When it comes to free photo editing, GIMP (GNU Image Manipulation Program) is my number one recommendation. The software is a free image editor that has the same features as you will find in premium software like Adobe.
It comes with features like layers, masks, curves, and levels. With the layers, you can correct errors and apply changes to different areas of the image.
The top of it is that it is an open-source photo editor. It enables the community of developers to freely create plugins to increase its usability.
Many of these plugins come preinstalled with the software. While a lot of others are downloadable from the glossary.
2-Canva
Now I love Canva, I`m not in any way creative, but with drag and drop Canav can turn ANYONE to be a top creator and editor, it takes just minutes.
Although Canva comes in two-tier (Free and Paid), the free option is perfect for beginners and home use. It is a web-based photo editor, so you need to sign up with your email address to gain access to 5GB of free cloud storage.  
With Canva, you will not find advanced tools like brushes and smart selectors. You will find handy sliders for adjusting color, brightness, saturation, and contrast.
You will have the opportunity to select from the beautiful arrays of background, and the text editor is highly intuitive.
Images like this below took me 5 minutes tops to create on Canva and believe me when I say I have two left hands when it comes to creativity. But Canva makes things so easy anyone can do it.
3-PhotoScape
Here comes another free editor that looks simple but comes with robust features that can get you started as a beginner.
It comes with features like photo splitting and merging; animated GIF creation, and functions that can print lined, graph and sheet music paper.
Like I said earlier, it is a good starting point for beginners. But it has fewer features when placed side by side with premium software like Photoshop.
4-Fotor
It is a free editor you can also take advantage of, but it has a drawback. It has no support for plugins. As such, if you need to do a retouching where you need clone brushes, you will need another tool entirely.
But if your needs are simple and not needing any robust modification, you have a perfect companion because apart from the lack of brushes, fotor is something I can recommend.
Fotor`s unique feature that makes it stand out amidst free image editing tools is its ability to work as a batch editing tool. It can accept a pile of pictures and filter them at a go.
I have identified some software you can take advantage of to edit and come up with nice-looking pictures because believe me, your competitors are also retouching their images before presenting for sale.
It is time we begin to look at where to sell pictures online for money.
Where to Sell Pictures online for Money
Like any other business, the internet has made selling pictures easier than ever.
The first and best way to sell pictures online is through your own website, but when getting started, you might want to sell your pics through well-known sites as you work on creating your website.
With platforms like Wealthy Affiliate, you can learn to create your website and start selling your photos online. Also, other platforms take the worries of running your own website away from you.

Below are some of these platforms where you can sell pictures online for money.
Signing up to Almay is quick and straightforward, you can sign up in minutes through this link. Once you`ve signed up, upload, and send your images to Almay, their quality control team will check the images and when approved, you can add keywords to your pictures and within 24 hours, your images will be available online and ready to be purchased.
Do not add just generic keywords, use keywords that fit your image so that people searching for images find yours.

Generic terms like "dress" will get lost in the masses, how about a " a red evening dress" most people looking for pictures to buy online do not look using generic terms,they search mostly with targeted keywords.
I love Almay because they make the process easy and quick, unlike other sites that take like "ages" to approve images.Adobe Stock
They are a household name when it comes to selling and editing photos online. You can take advantage of their marketplace and enjoy access to other products.
Your work becomes accessible from Photoshop, Illustrator, and Adobe Lightroom.
The top of it is that you can still sell your work on other sites, Adobe does not ask for an exclusive right to your work. Their commission payout is usually 33% on the sales price.
Shutterstock
Here is another popular photography site that has been around for quite some time.
They have millions of images, videos, music track, and most importantly, existing customers that you can leverage on. Remember people are always looking for new images so take advantage of this.
Shutterstock pride itself to have its website transcribed in 21 different languages. They also have clients in more than 150 Countries in the world at large.
They allow you to showcase and sell your image in their marketplace and also retain its copyright. Top of it is the credit they provide to you as the image owner. It makes building a brand around your creative work easier.
iStock Photo
They have in place resources to help you start selling your pictures. This service is owned and managed by Getty Images. They are professionals and will accord you the necessary support to grow your business.
The challenge is joining their list of photographers, It is not as easy as other platforms, but then again, there are enough places to sell your images online so no reason to fret here.
As regards their commission, you will earn between 15 and 45% depend a lot of factors. These factors include the number of downloads your pictures receive in a month.
Foap
With Foap, you can make as much as 50% when users buy your picture from their APP. Their mode of operation is unique and different from other websites that trade in images. They don't just warehouse images.
They receive briefs from brands and business seeking unique images for their brand. This brief contains a detailed tone and aesthetics of their target audience. It is sent to Photographers. It creates a mission for the photographers(YOU) to compete for the job.
With this mode of operation, they get the best jobs for their clients, and the photographer also can stay profitable. They have been mentioned by as a profitable platform for photographers to showcase their jobs.
Always Aim For High-Quality Images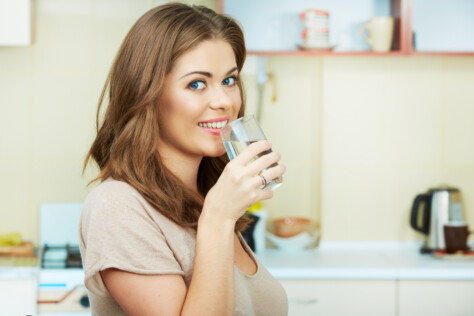 Remember every photo is unique, every image will find a buyer but always make photo editing sites your must-visit before you can upload to any of the many stock photo sites.
I use this site with free photo editing tools to edit photos I use online, I can change fonts, filter videos, and create templates. You can check the site to start editing your photos before putting them up for sale.
Why Would Anyone Sell Photos?
Most of us are already snapping pictures anyway, some of us snap almost every day when putting on makeup or when trying that new dress, so why not sell photos online and make money than sharing them freely on social media for likes?
Selling your photos online allows you the opportunity to make money passively as you only have to upload the images once, every time someone buys, you get paid. 
Conclusion On  Sell Pictures Online For Money
In conclusion, learning how to sell pictures online for money is not difficult. You can always start with the camera on your phone and free photo editing software like GIMP.
Selling photos is a quick way of making money online, but if you want to make serious money online, I`d advise you to create a website, that way, you`ll not only be limited to selling images but you can sell affiliate products and earn more.
Now sure how to create a website? this platform lets you create two websites totally free. So click here to create a free website.
I advise you to start a website of your own if you are looking at starting your business with minimal cost. But if you are looking at an immediate exposure then you can start selling your pictures on Adobe, Shutterstock, etc.