Looking for an honest review on Legendary Marketer? If you are, then you have come to the right place. Most people think Legendary Marketer is a scam. In fact, they believe it's one of those multi-level marketing scams you read about on blogs everyday.
Well, Legendary Marketer is something much better. If you're interested in starting a digital marketing career, keep reading!
In our Legendary Marketer review, we'll discuss what Legendary Marketer is, about the founder, Legendary marketer products, Legendary marketer BBB complaints, and more.
What Is Legendary Marketer?
Legendary Marketer is an online training program designed for digital or internet marketers. As the brainchild of David Sharpe, Legendary Marketer helps people learn business and marketing skills.
By doing so, they become confident in a highly competitive and ever-changing online marketplace.
The online education platform provides robust digital courses and virtual coaching events.
They guide learners through their digital marketing careers. These courses are usually designed and taught by the best coaches and trainers.
Examples of courses offered by Legendary Marketer include:
Email marketing.
Sales funnels.
SEO.
Affiliate marketing.
Legendary Marketer offers live weekly webinars and direct video training. They also assign business advisors to their members.
The business advisor is someone you can contact when you need help and keep you accountable.
By doing so, you can get the most out of Legendary Marketer's training programs.
Members have the opportunity of learning and growing into better versions of themselves. Not only as digital marketing professionals but as entrepreneurs.
Here is what we`ll look at
The Program Creator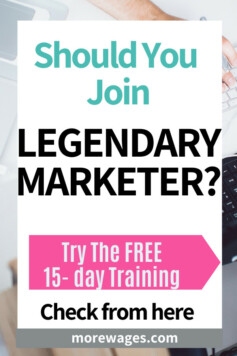 Who is Legendary Marketer for?
Legendary marketer affiliate program
Legendary marketer 15- day challenge
How much does legendary marketer cost?
Legendary marketer refunds
What I like about  Legendary Marketer
Legendary Marketing Pricing
Legendary marketer complaints
Final Thoughts
Legendary Marketer Pros & Cons
Who is David Sharpe?
I first heard about David Sharpe when I was reviewing the Empower Network program. This was a multi-level marketing system he co-founded with David Wood.
The company went bankrupt in 2017, but David had already left a couple of years before that. When I discovered that David had founded Legendary Marketer, I was confident this is not a scam.
So, who is David Sharpe? He is the founder and CEO of Legendary Marketer. In his early years of schooling, he was made to feel bad about himself because he was creative.
More About David Sharpe(in his own words)here.
In fact, he was always sent to detention, reprimanded, and disciplined. By age 12, David was insecure and doubted himself so much. His grades started to slip, and so did his social skills.
In high school, things went from bad to worse. He became a drug addict. While this helped to ease the anxiety, he felt alone. By 9th grade, he dropped out of school and became a teenage father. All his dreams vanished.
After more than 10 years, David got clean and went on to co-found several companies, including Empower Network and Duplicate Dave.
Before going bankrupt, these companies had generated millions of dollars and a quarter billion in sales online.
Today, he founded Legendary Marketer, a successful digital online education platform. This training program has educated over 500,000 entrepreneurs.
The company's training products range from the Legendary Marketer Club to Affiliate Marketing.
So, whether you're brand new to digital marketing or a pro, Legendary Marketer has the tools to help you grow your business.
This is not a post about David Sharpe but I just wanted you to meet the guy.
Who is Legendary Marketer for?
Are you interested in learning digital marketing from the comfort of your home?
Or are you an entrepreneur who wants to grow your online business? Are you an affiliate marketer who wants to earn more money?
Then you're the right candidate for Legendary Marketer. This amazing training program is also suitable for people who want to become financially free.
Those who have a passion for creating and selling online courses,
Who want to become great speakers,
People  who want to profit from affiliate marketing and grow their traffic
Looking for training and support in their online journey.
Those who want to succeed online.
If you`re looking for integrity-driven and honest online training
However, it`s not for you if :
Believe every online training program is a scam
Have a get quick rich mindset
Not interested in affiliate marketing or digital marketing
If you`re one of the above then, Legendary Marketer is not for you. The legendary marketer is not a scam but it will also not help you get rich quickly. You have to do the work before you can see the benefits.
What are the Legendary Marketer Products?
Legendary Marketer offers 7 products, namely:
The 15 Day online Business Builder Challenge
Legendary Marketers Club
Traffic University
Affiliate Marketing Business Blueprint
Digital Products Business Blueprint
Coaching and Consulting Business Blueprint
Events and Masterminds Business Blueprint
Let's take an in-depth look at each product.
The 15 -Day Online Business Builder Challenge
This is an action-oriented training program that prepares you to earn money online and start a business in 15 days.
Unlike other programs where you have to spend weeks, months, and even years sifting through lots of information, this program a fact-filled training.
Each day, you'll receive a powerful training video along with assignments to complete. Legendary Marketer will also assign you a Business Plan advisor.
The advisor will personally help you in many ways. First off, the advisor will help you develop your business plan for your online business.
Second, he or she will help you to put the business plan into action. Third, the advisor will call on days three, four, and five.
If you fail to speak with your advisor, your next session will remain locked.
This is (something I found very inconvenient, I live in Europe so there is a time difference to deal with plus I work full time so missing these calls was a habit).
A Look Inside Legendary Marketer
Here is what the training program will teach you: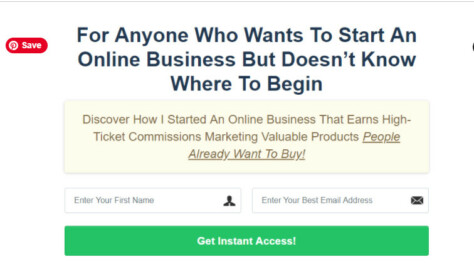 First Day –
The Secret to Starting and Scaling a High Ticket Business
This is a basic guide that teaches you how to start and grow an online business. The program also includes a video by Russel Brunson.
Day Two –The Core 4 High Ticket Business Model Online
This is an extension of Day One training. It explains the High Ticket Business Model in detail.
Third-Day – Watch Me Build a Business in Under 30 Minutes
The program is a demonstration of how you can create a successful sales funnel for your online business. You can check it here totally free.
Fourth Day – How to Master The Inner Game of Wealth
In this video, David shares how you can change your mindset for success.
Fifth Day – The Big: Developing Your Business Plan
This training shows you how to write your first business plan. During the program, you'll receive email swipes, ad templates, and video scripts in PDF. All these resources are available for free.
Day Six – You've Got Questions, and I Got Answers
These are testimonial videos by existing members designed to answer questions you've about the program.
Seventh Day – When Should I Quit My Job To Build My Business
Contains more testimonials.
Day Eight – What are High-Income Skills.
In this training session, you get to learn what high-income skills are and why you need them.
Other training sessions include:
 Ninth Day – Lead Generation: High Income Skill #1.
Tenth Day – Copywriting: High Income Skill #2.
Day Eleven – Sales and Presenting: High Income Skill #3.
Twelfth Day – Outsourcing: What, When, and WhereCheck an earlier post on outsourcing here.
Thirteenth Day – Using OPM to Build Your Online Business.
Fourteenth Day – Ways to Avoid Wantrepreneur Syndrome.
Day Fifteen – Making your First Online Sale.
This 15-day Challenge training program is totally free and is ideal for online entrepreneurs who wish to start and grow their businesses.
During this challenge, you can download amazing resources. For example, you can download a 5-page ebook on the 13th day. The ebook contains 38 ways to fund your business and more.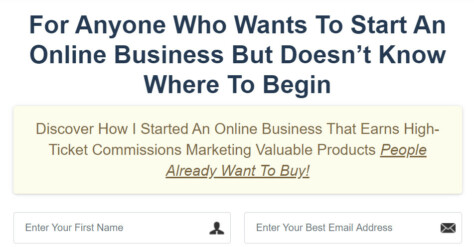 Legendary Marketers Club
This is the flagship product of Legendary Marketer. It contains training and resources to help you start, grow, and scale your business. There are several classes such as:
The Journey to 250,000 YouTube Subscribers
Sales Secrets
Every week, you learn new secrets from tutors like Matt Heltzel and also receive real-time feedback on live Q&A webinars.
In the webinars, your questions get answered by online marketing professionals with a net worth of 6 figures and over.
If you're looking for the perfect training program on online marketing, this is it. Since the training is available as webinars/videos, you can learn at your own pace.
If you did not master a certain topic, you can replay the video(s) anytime you want.
Thanks to this training model, you don't have to overload your mind with information. The training program goes for $30/month.
This is a Free Download Course you can get from here.
Traffic University By Legendary Marketer
Next is Traffic University, a training program that teaches you how to get more traffic for your online retail store.
Today, social media advertising is the hottest and most profitable for online businesses. By creating ads on social media platforms like YouTube, you can connect with thousands of potential customers.
It only costs a few dollars. Social media advertising is successful because the platforms have more than 1 billion active users.
Not only are they connecting with new and old friends. Most social media users are looking for new products and services.
In this program, top advertising experts will walk you through the process of creating successful campaigns. They will train you to create ad campaigns on Google, Instagram, YouTube, Facebook, and Twitter.
The tutors will also teach you how to leverage the power of keywords and SEO to dominate these platforms(check an earlier post here on Keyword research if you missed it).
For example, they will teach you how to create responsive landing pages with a catchy call to action messages.
This will help you generate more leads without bounce rates. The training program has nine mini-courses.
As a valuable investment for your online business, the training is essential to stay ahead of your competition.
Affiliate Marketing Business Blueprint
One of the best passive income opportunities is affiliate marketing. To make the big bucks, you need to understand the concept. This is where the Affiliate Marketing Business Blueprint training comes in.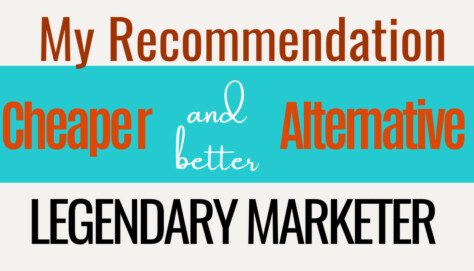 Most people who are successful affiliate marketers today started with similar training. They learned about the concept of affiliate marketing, how to promote products and earn a commission.
They learned about the best affiliate networks and which products pay high commissions.
You too, can become a pro and earn more money even while you sleep. This training program will teach you the following:
Now let`s make something clear, ANY  blogger telling you they started making XXX amount in affiliate marketing without any training is not being honest, that`s a fact.
There are so many pieces to join to make everything work in affiliate marketing and you CAN NOT do it without any affiliate marketing training.
This post explains why you need affiliate marketing training and shares other top-ranked affiliate marketing programs if the Legendary marketer price tag is too expensive for you.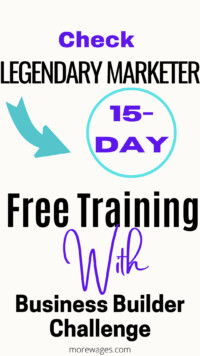 Legendary marketer Affiliate Marketing Business Blueprint will teach you
How to get started with affiliate marketing.
The art on how to sift through the thousands of products.
Learn how to promote a product as an affiliate marketer.
Which products or affiliate networks pay high commissions.
Email marketing.
Getting traffic to your product offers.
Monetization tips. Understand the basics of affiliate marketing.
Digital Products Business Blueprint
Selling physical products online is challenging. You have to overcome several complexities, such as:
Shipping, Taxes, Importing, Laws, Stock management, International customers
Failure to understand these processes will cost you a lot. It'll cost you money, time, and reputation.
When it comes to selling digital products online, such as ebooks, the process is not complicated. All you need is a website, digital products, content, and CTAs.
Most people prefer selling digital products online over physical products because
They are simpler to create and distribute, You can replicate them infinitely, No shipping, taxes, importing, and inventory management required.
While selling digital products is not complicated, you need to learn marketing strategies, SEO, email marketing, and PPC. This is where the Legendary marketer Digital Products Business Blueprint comes in.
The program helps you to channel your passion and knowledge into a written, video, and audio format.
It teaches you how to get started with digital products to make your first sale and convert more customers.
This program goes for $2500, just like the Affiliate Marketing Business Blueprint.
Coaching and Consulting Business Blueprint
Next is the Coaching and Consulting Business Blueprint program. Reports indicate that 90% of the data in the world today was created in the last two years.
According to experts, we create more than 2.5 quintillion bytes of data, experts project that every person will be creating 1.7 MB of data in a second.
This data ranges from text to images and videos. With the increasing amount of data comes a new problem, sifting through the data to find what you need.
This is where the Coaching and Consulting Business Blueprint program comes in.
It takes your passion and expertise, turning it into a service-based business. This allows you to coach and consult for others. By doing so, you can start generating revenue.
The best thing about a coach or consultant is that you don't need a lot to get started.
In fact, you don't need advanced skills or an office. You can complete all your appointments via Skype, Zoom, and other video conferencing facilities.
This is what you'll learn from the Coaching and Consulting Business Blueprint program:
How to identify your niche.
Create and clarify your pitch.
How to deliver services.
Tips scale your online business for maximum profit.
Events and Masterminds Business Blueprint
Want to learn how to network? While the world has gone digital, networking is still a critical practice.
People need to meet, socialize, and exchange contacts. Yes, people can send digital contact cards, social media handles, DMs, and more. But coming together and meeting up is essential.
Over 95% of professionals consider face-to-face communication essential for long-term business.
For every face-to-face meeting a company invests a dollar, they earn $12.50. Not many people understand how networking works.
If you want to understand networking and become a pro, take the Legendary marketer Events and Mastermind Business Blueprint program.
You will also learn how to pick locations for networking events, how to save on costs, who to hire, and how to become a talented facilitator.
By the end of the program, you'll be able to create awesome networking events that people will keep attending.
Like the Digital Products Business Blueprint program, this one goes for $2500.(A high dollar product)
You can sign up for private coaching with David Sharpe. Once you sign up, you'll receive a personalized video from David.
The video will outline what you'll learn and strategies for you to follow. Each month, you'll go live with David Sharpe and a small group.
David will coach you on business and digital marketing. If you want to get an email, sales pages and ad feedback and critiques, and ideas, use Dave as your executive coach.
How to Become a Legendary Marketer Affiliate
The training programs above are easy to follow, and in no time, you'll become a digital marketing pro and entrepreneur.
You may have noticed that these programs are not cheap in this Legendary Marketer review, I wasn`t sure if I should include prices but then what's the point of a review only to leave some items out. Some go for $1400 while others go for $2500.
You can make more money promoting these programs via the Legendary Marketer affiliate program. There are two affiliate options, the basic or Pro membership.
Legendary Marketer Basic affiliate 
If you sign up for the Basic plan, you'll enjoy the following benefits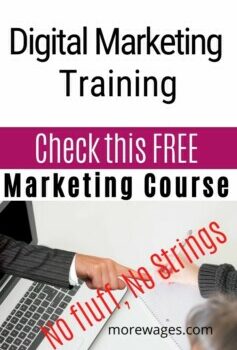 5 to 30% commission
Custom funnels
Customized reporting dashboard
Gain exposure through ranks and leaderboard
Advanced reporting tool
Manage and track your customers
Done for you sales funnels and sales team
eWallet program
All these are no fluff and straight to the point tutorials, you can also use for all your other online marketing. Successful online marketers all understand the need to keep learning and improving, you`ll need to do the same.
Pro Legendary Marketer Affiliate Program
If you sign up for the Pro plan, you'll enjoy everything offered under the Basic plan plus the following:
20 to 60% commission
Earn additional income
Advanced affiliate training
Integrate your own autoresponder
You need to know that the Pro plan goes for $30/month. To get started as a Legendary Marketer affiliate. But you`re free to choose if you`ll keep a basic membership or upgrade.
What Are the Pros and Cons of Legendary Marketer?
There are a lot of upsells, and they can reach $20,000 and this can easily turn some people off or some will opt to sell the products without proper knowledge.
Not interested in starting an online business or becoming a digital marketer? You can earn a passive income by promoting Legendary Marketer as an affiliate.
Every product has positives and negatives and this Legendary marketer review will not be complete without including these.
Pros
High-quality content created and presented by experienced marketers
30-day refund policy
Excellent customer service
Useful templates and resources provided
Access to help and support from Facebook group
Generous affiliate commissions
Cons
Legendary marketer products are expensive
Content sold as individual products
You're required to speak to your business advisor to progress
Is Legendary Marketer a Scam?
I know a lot of articles online claim that Legendary Marketer is a scam, but it's not. Yes, David co-founded a company with David Cook that went bankrupt. This does not mean that his new company is a scam.
The guy has more than 9 years of experience as a digital marketer and has been coaching more than 500,000 entrepreneurs worldwide.
Most of the products are expensive, and not everyone may afford the programs, but that's it.
The legendary marketer is not a scam, even though a few people have posted legendary marketer complaints on BBB.
Is Legendary Marketer worth it? Legendary Marketer Review
The founder and his team have crafted an easy-to-follow training program. It's suitable for affiliates, entrepreneurs, and digital marketers.
Training is available via live webinars, and you can download additional resources. You can replay any video if you failed to master the concepts.
Legendary Marketer also has a lucrative affiliate program with generous commissions.
So, if you don't want to become an entrepreneur or learn digital marketing, you can promote its products.
The company offers training to affiliates where you get to learn how to promote your offers.
Is Legendary Marketer worth it? Yes, the training program is worth it. It teaches you the fundamentals of digital marketing, affiliate marketing, and entrepreneurship.
The program and upsells are just too expensive for most people if you consider that some very good online courses cost just $1 a day. But as said earlier, you can still benefit from their 15 day free lessons as this is totally no strings attached.
Legendary Marketer Alternative
There is no secret that the Legendary marketer is expensive, it's also not the most beginner-friendly training. Instead, I'd advise anyone to join this program that I highly recommend where you can learn at your pace.No upsells, no pressure to buy or sell anything and learn how to create a website that you can grow and make a full-time income using your passion.
Resources: takeo.ai The data we generate.