ShareASale, Rakuten Affiliate Network, each blogger has their preferred affiliate network websites and programs which they use affiliate links to make money.
There are a few companies that are not linked to much or any networks. These ask you to sign up on their website.
This process of going over to each new website to sign up and login over and over for use can get annoying. Remembering all these login details is also quite tedious.
Or some affiliate programs that will only accept you if you have a large number of visits to your website each month.
But new bloggers with less traffic too want to start making money right?
You do not have to wait till you have thousands of views per month to start making money with your blog.
This is where Magic Links comes into the picture and this post will guide you on how to be magic links affiliate in no time.
Magic Links is a-free and simple to a use affiliate network that enables bloggers to create affiliate links for products.
You then promote them on the internet using various online social media sites such as YouTube, Facebook, or Pinterest.
Think of any way you can promote an affiliate link and make money, then magic links is for you. Forget of programs that expect so much from you as a blogger to be accepted.
Magic links requirements can be met by almost anyone who knows a thing or two about making money online. But there is also a catch and we`ll look at this too.
What is Magic Links?
In simple words, Magic Links is a website made for creating affiliate links at your convenience. These links serve as the tools for electronic commerce.
Magic links works similar to ShopStyle Collective, however, the pay depends on the merchant affiliate model.
It can cost Per Action, Cost Per Sale, Cost Per Lead, or Cost Per Click. Magic Links provide free tools to help create affiliate links that can be shared on social media platforms then collect a percentage of what you make(we`ll look at that later in the post).
How Much Money Will You Earn Per Sale?
As easy as it may sound to earn with MagicLinks, making a serious or full-time income with Magiclinks is almost impossible as MagicLinks takes a percentage from every sale you make.Now any experienced affiliate marketer knows physical goods pay 15% max commission per sale. With most stores paying 7-10%. So from the let`s say  7% affiliate commission a vendor pays let`s say for selling a $40 pair of sneakers, you`ll have to surrender a part of it to MagicLinks. Now, this will seriously limit your income.It Looks like this to be exact.
You get 70% , MagicLinks takes 30%Now keeping with the $40 sneaker example, you`ll end up earning less than $2 for that sale. Keeping in mind that most products at MagicLinks cost from as low as $10, you`ll have a hard time reaching the minimum $50 that you need to cash out.

Magic Links Tools
I think these are self-explanatory but do ask a question if any is not clear.
Tools like magic links link wizard are at your disposal to create multiple product links for products your audience might find interesting.
MAGIC LINKS RETAIL PARTNERS
Magic Links can also be seen as a one-stop shopping retailer for affiliate programs. Sure they are not Amazon but they have enough products for you to promote.
It paves way for you to connect effortlessly with your visitors and be able to sell whichever product you choose online.
Magic Links works with big names like eBay, Nordstrom, Sephora, Nike, Adidas, or Target. Think of any merchant you`d like to join, you just check and they may already be partners with Magic links.
Instead of joining every affiliate program individually, you join Magic Links, find a product you want to promote then enter a magic link. It`s as simple as that.
The number and variety of products for which affiliate links can be built are huge.
You can choose products in accordance with your blog or website and promote them through your blog or social media.
You can blog about products, review them and provide an affiliate link for the said product to be used by the visitor so they are able to click and see the product for themselves and buy it if they choose to.
This is the easiest and one of the most effective ways to promote a product used by most affiliate marketers.

When the visitors click on the affiliate links provided by you and makes a purchase then you earn a percentage from the selling price of the product.
The percentage is predetermined which varies from store to store. As already mentioned, it can be anywhere between 2 and 50% with the average being 8-9%.
Out of this rate, 70% is yours while Magic Links keeps the remaining 30% as a payment for providing you with a convenient platform.
The payment is made to you through Magic Links as soon as a sale or a click happens where both (CPA) Cost Per Action and (PPC) Pay Per Click are calculated and you`ve reached the minimum cash-out requirement.

How Magic Links Work
Working with magic Links is the same as with any other affiliate network. After you`ve been accepted(which is quick and painless) you search retailers, create links and share them where you want.
You may like
Learn affiliate marketing courses worth trying
Best way to make money with affiliate marketing
Who is Magic Links for?
For any blogger and if you still do not have enough traffic, this is the best program for you. They do not mind if you don`t have thousands of visitors, Any social media, Youtube, Pinterest, Instagram, Snapchat, Facebook Live. It sure makes it easier to find products in one location.
Magic Links Price
The program is free to join and stay a member. It costs you nothing apart from the percentage they collect every time you make an affiliate sale.
Magic Links Training
Magic links has tutorial videos, detailing, and informing you on how to use their site and platform.
They are all easy to understand and follow, making you an expert in no time. You can tell someone here is passionate about what they do and want the best for their affiliates.
Magic Links Support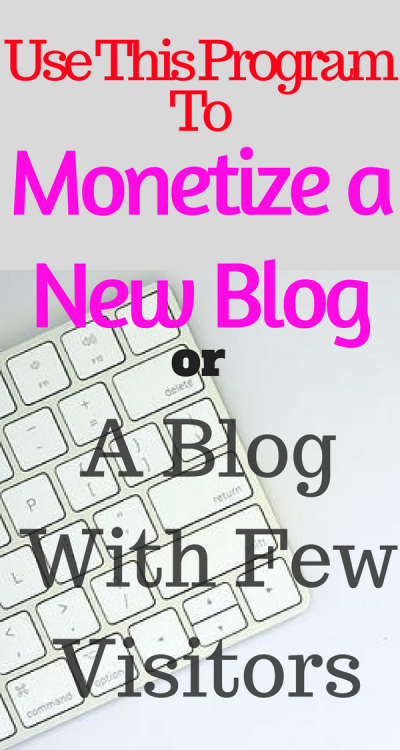 The standard support is all covered from the FAQ page, chat, Help page, Tutorials page, and Email.
Pros And Cons Of Magic Links
Like all programs out there every program has its weak sides that could be improved as well as some things that are positive.As an affiliate at Magic links, I find that their positives more outweigh their weak points which to me makes sense anyway.Pros Of Magic Links
No sign-up cost

It makes the process of finding a suitable affiliate program easy and convenient. A real-time saver!

Useful in a great market with plenty of room for growth.

Anyone can make a YouTube channel on Magic Links and put it to use to earn money.
Allows bloggers and content creators to promote the products which they like. They are provided with plenty of products to choose from.Makes it easy for your readers to find the products that you are promoting Magic Links encourages and is open to receive feedback in order to improve business services.Magic Links is constantly improving their website in accordance with the latest working model and business requirements. You can easily learn how to use and setup Magic Links properly through lots of walkthrough videos.Through Magic Links, you can connect with any retailer and get any product affiliate link. More than 1,500 retailers can be found on Magic Links to choose from and more than 100 million products are offered by those retailers.You can create multiple affiliate links just by typing or by pasting the name of the product in the Link Wizard.Chat option is available on each page of their website through which you can get help at any point in time.Magic Links claims to give higher commissions than other affiliate programs. Payment is made through PayPal.Cons Of Magic Links
As mentioned earlier, Magic Links takes a commission from your sales. How much? 30%. The remaining 70% is what you get paid. But it still beats joining every single affiliate program one at a time.
But having said that, any experienced affiliate marketer knows how low physical goods commissions are. Now imagine selling $5 products, getting a 7% commission, and then having to again give away a part of that commission. You do the math.

Magic Links Alternatives
Rakuten Affiliate Network
Of course, there are other affiliate programs out there. But, the programs above will accept you even if you have no website traffic and do not deduct your affiliate commissions.

Conclusion On MagicLinks
If your blog is new, you can still join Magic Links. It makes it easier to find products all in one location. Hence, Magic Links, without a doubt, is a time saver and to be honest an all-around amazing website if you don`t mind losing a part of your income.
Magic Links provides a quality-based, convenient, and easy-to-use platform so that you can devote more time to creating content as the content is the king.
It is also the only platform to have a Pay Per Click (PPC) program in addition to its Pay-Per-Sale program.
It doesn't matter whether you are a new blogger or a veteran. Do check it out and sign up as magic links affiliate. It's worth looking at.
Magic Links at a Glance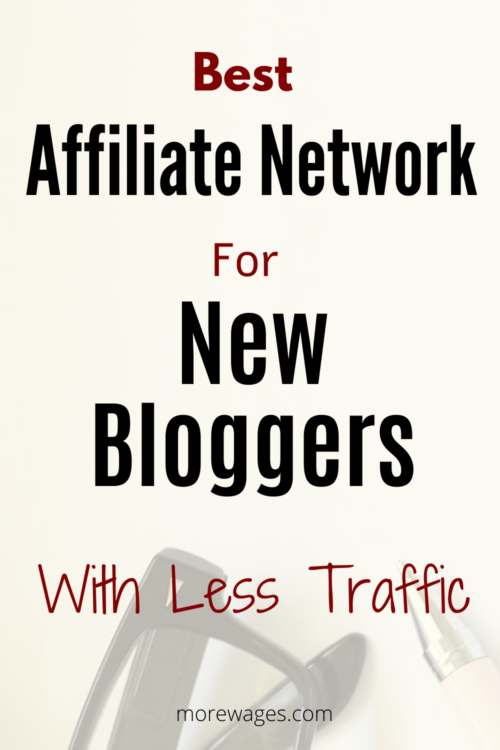 Name: Magic Links
Website: www.magiclinks.org
Owners: Brian Nickerson CEO and Co-Founder
Price: Free to join
Overall Rank: 6 out of 10
Are You New To Affiliate Marketing?
Before you can become a successful affiliate marketer you need to understand how Affiliate marketing works and what you need to do as an affiliate to succeed online with your blog and make your time online worth it.
You have to understand how to create good content, how to join reputable affiliate programs, and how to track your affiliate links Read this short post to understand how to be successful at affiliate marketing.
Before You Go

If you are struggling to build a successful website or not getting enough support to help you succeed.
Are you tired of buying products after products that do not work? I`d suggest you check my # 1 recommendation where I learned to build a successful online business with everything explained in detail and in an easy-to-understand way.
It provides the best affiliate marketing training online along with the most helpful and friendly community.
With all the support to get you building a successful online business from scratch.
Best of all? it`s free to get started. I recommend you read my #1 Recommended Program and sign up to get started today.