Name: iPoll
Website: https://www.ipoll.com/              

Price: $0 (free to join)
Owners: Instantly Inc.
Overall Rank: 50 out of 100
iPoll Overview
iPoll was formerly known as SurveyHead. It is a website where you can complete surveys for which you are paid for your opinions. iPoll was established in 2008 as Survey Head, and from 2012 operates as iPoll. It is for individuals who satisfy the requirements for membership like minimum age requirements and geographic location requirements. The website is structured in Panels. The requirements for Panel membership can be different for each Panel. Panel members can participate in surveys providing their feedback and opinions on products and services. Once you register on iPolls site, you need to provide some information about yourself so they can send you surveys that are tailored to fit your interests, geographical location, example if you live in Africa or Asia, the surveys you get will be few and far between compared to someone living in USA or Canada. Based on that, they send you the most relevant surveys. In average, it takes 15-20 minutes to fill out a survey. However, they will sometimes offer shorter or longer surveys. You will be informed about expected time for completing surveys before you get started. The amount of money that you earn will also vary. An example of earning is $1 for a survey that takes 15 minutes to complete, but you might also be paid less than $1.Check my earlier post on qualifying for surveys here.
iPoll Surveys Pros and Cons
Pros
It can be fun if you like surveys.
You will get $5 just for signing up.
Easy to use panels and you can take surveys from your mobile phone.
Surveys are easy to qualify for.
No limit as to how many surveys you can take.
Open to anyone who is interested in making money sharing opinion.
Cons
You will not qualify for all surveys that you complete. That means if you need 20 minutes for completing one survey, it can happen that you waste 20 minutes for nothing. This can be quite frustrating.
You will know that you qualified for a survey after a survey is closed which can be from few days to few weeks.
Usually takes up to 4 weeks for a request to be processed and sent to your PayPal account, after you qualified for a survey.
A lot of complaints on the internet from iPoll members. Here is an example of some:
Payment is very low and so you can not earn a living taking surveys.
Who is iPoll For?
iPoll survey is for anybody who is over 18 years old and wants to earn some extra money by completing surveys online. Most of the surveys are intended for United States residents but there are also some international panels.Which as said, are few and far between. But before you join, do read reviews as most surveys do not have the best reviews.
iPoll Support
You can contact support by e-mail or through their Facebook site. An average response time is 5-6 hours which can be frustrating if you need help now and here.
Would I Recommend iPoll Survey?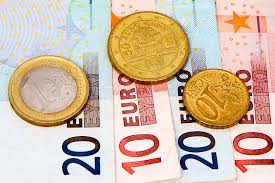 To be fair, if I`d not spend my time answering surveys, I feel it will be unfair to recommend the program, what you earn from taking surveys is so low you are better off flipping burgers or doing any minimum paying job, a somehow better alternative will be joining GPT sites if you are looking for some pocket money.
My Final Opinion of iPoll Survey?
Although I give 50 out of 100 in my ipoll Survey Review, there are too many things that I don't like. You will not know whether the survey that you complete was valid or not. If you get paid for a survey it will be a really small amount ( about $1 for your 20 minutes time) and you will wait for 4-6 weeks to see it on your account. I think it is not worth of your time because there are better ways to earn online.
What Then?
If you are serious about making real money online and not settle for cents, read my Wealthy Affiliate review to learn how you can make money online.You will learn how to build a strong foundation for a successful online business using your passion.
Any survey sites you`re a member of? do you make enough with these surveys? I`d really like to hear from you,leave me a message below and I`ll get back to you.