The internet has changed the scene so much that persons both unemployed and employed are no longer just dependant on regular 8-5 jobs for a means of income.
More and more people are paying closer attention to digital marketing looking to reap from this lucrative industry.
Online jobs that pay through PayPal are double the fun. Not only is it side money, but also quick and secure.
PayPal connects buyers and sellers from around the globe enabling users to send and receive money from anywhere without hassle.
So if you're in the market for an online job that utilizes this platform, you're just in luck! The good news is there are so many options to choose from and we're here to show them to you.
But first,
How to Become a PayPal User
To use the platform, you must have an account. And setting up one takes only a couple of minutes if you have all the information needed.
There are two accounts to choose from, personal PayPal account or PayPal business. The choice depends on how you want to use PayPal.
A business account is more structured for sellers offering services or products to customers. For instance, it supports debit and credit card payments.
Again, the model allows sending invoices, something that comes in handy particularly if you're going onto the online market as a freelancer.
But if you just prefer to buy online without sharing your financial information with vendors, then a personal PayPal account should suffice.
As a seller, using PayPal could be of huge convenience in that no matter how many clients/ sites you work with, all your payment gets pooled into one commonplace.
This translates to lower transaction fees, faster withdrawals, as opposed to having several avenues.
Another perk, which applies to all users, personal and business alike, is that PayPal allows you to connect to your bank and transfer funds, whenever you please.
Online Jobs that Pay Through PayPal
Now that you see some of the benefits of using PayPal, it's no wonder so many prospects scramble for jobs that utilize the platform.
Listing every single trade down to the last bit may not be feasible because there are so many of them, however, we'll try to be as discrete as possible.
To start;
Freelance Writing
The art of writing is becoming an evergreen niche that you can get paid for. There are different kinds such as SEO articles, blog posts, copywriting, creative writing, the list goes on.
You don't need an English major degree to start, provided you have an excellent command of the English language and know how to relay ideas contextually; you should be good to go.
Websites such as Fiverr, Upwork, HireWriters, Zerys, could provide the connections you need especially if you're just starting out.
As you write more and meet deadlines, your ability to accept higher-paying jobs will increase. However beware that some of these platforms cut a portion of commission fees, Fiverr up to 20% to be exact.
On the flip side, blogging independently may be more rewarding in terms of pay rates and if you have an impressive work portfolio to show, catching new clients may not be so hard.

Virtual Assistant Jobs
Are you good at administrative work and looking for a hustle that allows you to work from home? Becoming a virtual assistant just might be the answer.
Some of the duties include;
Email monitoring and organizing
Answering and directing calls
Calendar and schedule management
Organizing your client's to-do list and calendar.
Billing and maintaining financial records…and so on.
Under Virtual Office VA, pay rates start from $9 going up, and the company pays workers weekly via PayPal.
With Time etc, some work experience gives you an upper hand. Here the pay starts from $11 per hour and this can go up to $16. The company demands availability at least 5 hours a week and payments are cashed on a monthly basis.
Audio/Video Transcription Jobs
The task under this niche is to write accurate video captions or audio transcriptions within a given deadline. In most cases, an assessment test is done to determine who qualifies for the position.
You need a keen ear and strong internet connection for these jobs, however, the work schedule can be as liberal or intense as you like it to be.
If you have more hours in your day, there's a steady supply of work to keep you busy, but if not, choose your convenient hours as long as you meet the minimum threshold.
Also, choose those projects that interest you since there all kinds of files to transcribe ranging from the courtroom to conference calls.
Rev Transcription, for instance, pays between $0.54-$1.10 per working minute for caption jobs, while transcribers are eligible for anything between $0.30-$1.10 per audio minute.
In Scribie, the pay rate is potentially better averaging at $5-$25 per hour but as you can imagine, the work quality expected in turn should supersede 90%.
Consumer Survey/ Product Testing jobs
Did you know you could get paid just for filling an online survey? Modern-day companies are applying this strategy as means to get consumer feedback which is in turn used to better their products and services.
Others even allow you to test their products and give an honest opinion about the same. If you like to explore different goods, this is an untapped market for fairly easy money once you get the hang of it.
One of the hiring websites that specialize in this occupation includes Vindale Research. Signing up is free and you get an extra dollar just for it. The company pays up to $50 per survey and upon hitting this target you qualify for a withdrawal via PayPal.
If you'd like to venture into this but with mobile games instead as your review product, try Swagbucks.
The site pays in reward points which you can redeem for cash or gift cards via PayPal. With the opportunity to earn weekly rewards, you might as well be on your way to some good side income.
You might like
Surveys may sound like a quick way to make money online and many newbies to sign up for surveys but I`d advise you to read these posts first to understand how online surveys work and your income potential.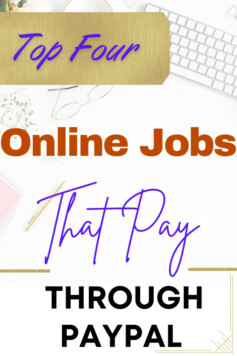 Make money online surveys mystery answered
How to get paid for online surveys
How lucrative are online surveys?
PayPal is undoubtedly one of the largest and well-known online payment processors online.
Many are using PayPal for personal transactions as well, and there are many online stores that accept PayPal payments. It is acceptable worldwide.
A fruitful partnership with eBay has risen PayPal into prominence. Now all the merchants, traders, buyers, customers, etc. have accepted PayPal as one of its modes of transferring funds.
This popularity is the result of the easy and effective way PayPal works in receiving and sending payments across the globe without compromising the security and saves a lot of time too.
There is a nominal PayPal send money fee in case of personal payments using either a debit or credit card.
Pros Of Using PayPal
Free to Join and get a PayPal account

It`s easy to set up a PayPal account

Makes online transactions quick

Buyer protection resolution center

No buyer fees, the seller pays the fees during PayPal transaction

You can send money to friends and family

Safe and risk-free

Using PayPal, you don't have to give your Credit Card number to the vendor
One of the main benefits of using PayPal is that the PayPal Purchase Protection covers you if you happen to encounter a problem.
So if you purchase an item and it`s poor quality or you do not receive the product, some vendors may try to ignore your refund request, just head over to the resolution center and ask for a refund.
PayPal will give the seller time to respond and in case they don`t you`ll get a full refund at no cost to you.
Just know that you have 30 days to open a dispute otherwise you can not do so.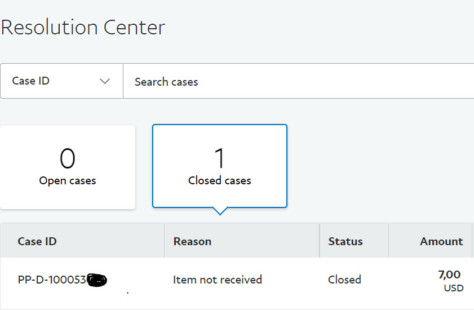 How To Pay With PayPal
For online shopping, online services, and online money transfers we need to know how we can send and receive money through PayPal. Here are the following things you need to know to use PayPal effectively.
Requesting money through PayPal

:
If you are due payments from someone, you can request that payment through PayPal. It works as a reminder for that person that payment is due.
Click "tools"

Click "Request Money"

Enter the amount due

Enter the PayPal email of that person (Not yours) or the contact number

Click "Request Money"

Hooray, you`re done simply really quite straightforward.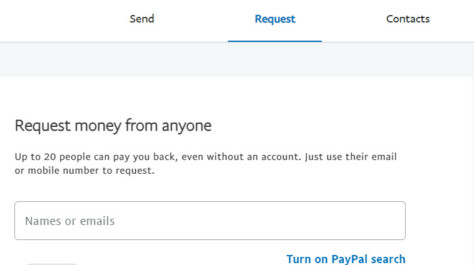 Sending money through PayPal:
Click "Transfer Money". Enter the amount you need to send and then type the e-mail address of the person you are sending money to. Then click "send". Make note that the email address you added is the same email used by the receiver for their PayPal.
Transferring money from PayPal to your bank account

:
Once money has been received into your PayPal account, you can send it over to your bank by clicking "Transfer". In some countries, the transfer is automatically done without having been asked for. It might take one business day to about five business days.
Want to know how I make money online? Click the link below, it`s easy and free to join and get started, you will find a community of like-minded people all ready to help you make a success online.
If you have any questions please leave me a message below. If you found this post helpful, please share it on social media so others can benefit from it.
You can always check back transactions on PayPal, once logged in, check on summary and activities, there you can check past payments sent or received

Is PayPal safe to use?
It`s fair to say that no system is 100% risk-free, glitches or data breaches are a possibility but PayPal is a reputable company so it`s safe to say your private info on PayPal is safe.I purchase online frequently and I feel safer giving my credit card details to PayPal than giving them to some faceless website owner. I`ve used PayPal since the early 2000s and never had any problems at all.
If your country is not supported, you can check for Paypal alternatives that will help make your online transactions fast and easy.
Conclusion
The digital space has countless opportunities to capitalize on that pay through PayPal. You only need to identify your niche and explore that area extensively.
As you do your research, take the time to browse affiliate marketing and how it works. It`s my favorite way of making money online as there is no inventory to deal with, no dealing with refunds and such stuff.
In affiliate marketing what you do is drive traffic to products you`ve used and like, if anyone makes a purchase, you earn a commission, it`s as simple as that.
So my tip to anyone getting started online is always to start with affiliate marketing before moving to other areas of making money online.
You'll be surprised how much untapped money lies in this simple trade.