You`ve probably heard it, people making easy money on Shopify and you now want to get started. But what is Shopify and how does it work? Shopify is an e-commerce platform.
It all started over a decade ago when Tobi, the founder of Shopify, wanted to sell snowboards through his company Snow devil.
He soon realized the challenges of selling online and decided to create a platform that will make e-commerce smooth, quick, and easy for others. This is how Shopify came into existence.
This e-commerce platform is presently the leading commerce platform that is designed for all kinds of businesses. Check a post by Neil Patel on how Shopify grew 10X in just 3 years.
Anyone can set up an online store for selling their products in Shopify.
Whether you are selling online, on your social media channels, in your store, or even out of the trunk of your vehicle, Shopify can assist you in all of them.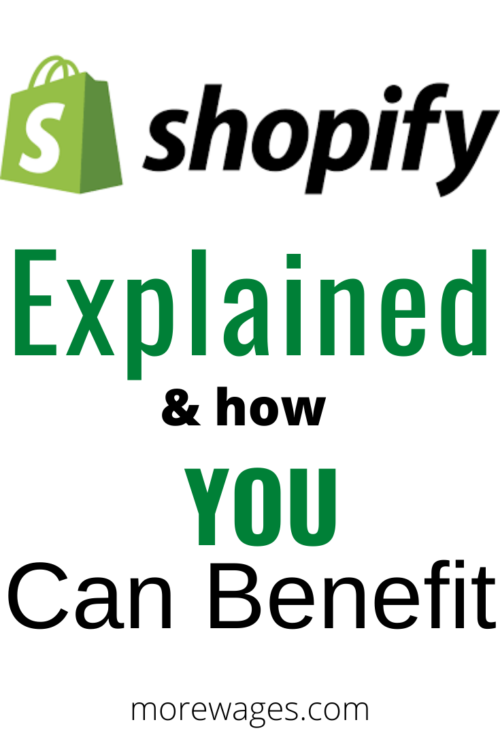 Just as bloggers use WordPress, store owners use Shopify to sell products. It has features that cater to everyone from beginners to experts in eCommerce.
Something many getting started wants to know on the spot,is Shopify free to use? It`s ok to ask as many beginners do not want to spend money on unknown platforms.
Shopify offers a free 14-day trial to test the website builder out for yourself. You can sign-up for free and try it for 14 days.
 The trial allows you to build your own online store. It allows you to test out free Shopify apps and see if this is the right program for you.
Once you`re ready to use Shopify, you can sign up with very affordable plans starting at less than $10 a month.
The Shopify Lite plan starts at $9 a month. For first-time store owners, however, start on the Basic plan of Shopify' which costs $29 a month.
A veteran in commerce may prefer Advanced Shopify or Shopify Plus which depends on their business needs. 
How Does Shopify Work?
To understand how Shopify works is extremely easy which is why it is so popular. When it hosts your online store, it also helps you in organizing the layout of your store.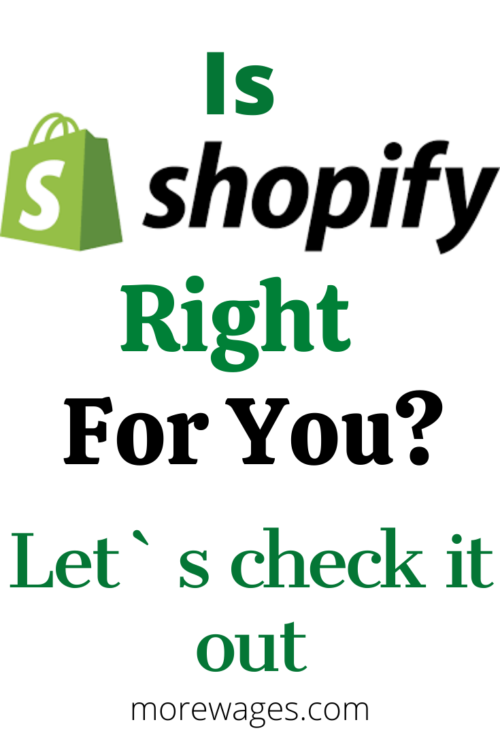 It means that it helps you organize the appearance of your store with the help of themes. These themes are free to modify the way you want. 
Shopify also provides a payment processing platform to enable accepting and receiving payments for the products that you sold or will sell in the future. 
Shopify also owns the popular dropshipping app that we all know as Oberlo. If you are looking to start your eCommerce store but are short of funds then it can be the best option to go for starting your online store. 
This allows you to choose any product or products from millions of available product choices available and start selling the same day. You don't have to pay for inventory upfront this way. 
So, exactly how does Shopify work?
The very first step that you need to take is to design or modify your own Shopify store.

understanding Shopify and how it works is straight forward and easy, everything is explained step by step on the platform.

You can include products of your choice on it.

Test the website you created to ensure that it is properly visible on both desktop and mobile.

The next step is to promote your products. This takes a lot of hard work and dedication. Do not compromise on the marketing of your store. It can make or break your store.

Whenever a customer visits your online store, the Shopify admin allows you to view it in real-time. It allows you to view whether a customer is adding a product to their cart or making a purchase.

If a customer completes the purchase from your store, Shopify will then process the payment on your behalf and you will receive the payment. 

After the payment is received by you, you can start processing the order so that the product is delivered to the customer and received by them. 

Shopify reports are available to help you better understand your audience.

Customers have the option to subscribe to your email list so that they become your regular or frequent customers. Or, allowing your store to be re-marketed to them. 
You can sell different products or services on Shopify. Some examples of products that you can sell are: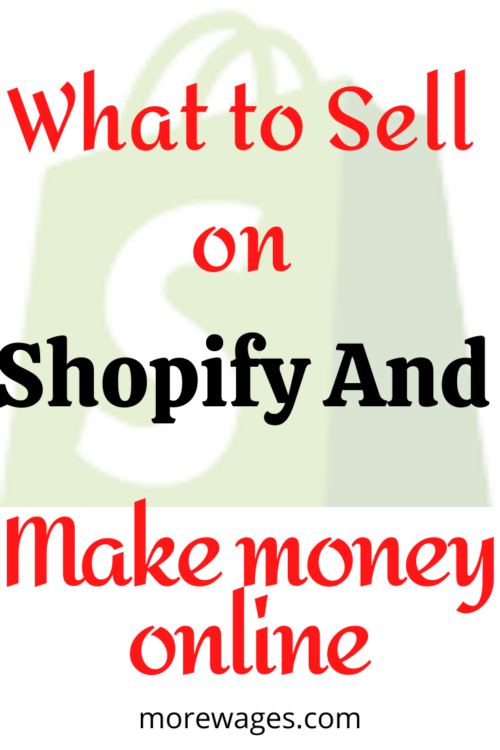 Physical products: This could be anything that is made by hand or hand-manufactured. It can also be something drop-shipped to customers. For example bath bombs, jewelry, t-shirts, etc.Digital products: For example eBooks, e-courses, Light room presets for photographers, email templates, audio downloads. Many people sell digital products on Shopify and make serious income.Services and consultations: You can offer professional services such as interior designer, dentist, or even a life coach. It allows customers to book appointments online as well as sell an online or in-person consultation.Memberships: Shopify allows you to sell memberships or create member-only access to your business services such as yoga classes or dance classes. Ticketed experiences: It allows you to sell tickets for an event, workshops, travel, or even adventures. Classes and lessons: It allows the purchase, rent, as well as book lessons from you through your online store.Rentals: Want to rent a dress? You can rent dresses or props through the Shopify platform. As already said, everything is available on Shopify.Shopify complaintsShopify has grown to be one of the most popular e-commerce platforms on the market in a very short period of time.But like every other platform online, Some negative complaints can be found on  www.bbb.org.Expensive AppsWith a Shopify store, you`ll need plugins to optimize your e-commerce store. Most Shopify plugins are charged monthly and this can quickly add up especially if you`re not yet making money.Any experienced marketer knows it`s impossible to run a successful site without extra plugins as they help simplify your work, Shopify kind of leaves you no chance of deciding if you need these apps or not. They are a MUST HAVE.The best thing you can do it to carefully choose these apps and take what you REALLY need. You can always add more apps as your store grows.
It`s worth mentioning it`s nothing serious, just normal negatives you`ll find about any platform out there because we all have different needs.
Some users do find that Shopify is difficult to customize, but then again, Shopify has award-winning customer support so if you feel stuck, all you need is to send in a support ticket.
If Shopify Is Not A Fit For You
Still want to make money online but not on eCommerce?The best way to make money online is through affiliate marketing.
We have an earlier post explaining how to get started with affiliate marketing, you can check it here if you missed it.
You have no inventory, no dealing directly with clients, no returns, and refunds to deal with. All you do is promote other people's products on your website and get paid a percentage if you make a sale.
You can learn affiliate marketing and blogging from experienced marketers right here. It`s free to get started so put your credit card away.
How to Set Up Your Own Store on Shopify
To get started with Shopify, you`ll need to sign up and create an account. Fill in the application form correctly(remember you`ll be earning money from Shopify, so no mistakes). It's A straightforward process that`s done in minutes.Find a unique name for your would-be Shopify store, otherwise, your application will be rejected. If the name you want has been taken, keep testing things out until you find a fitting name.The next step is to fill in personal details for your Shopify store, again, quite straightforward, as it will be your mailing address, your contact info, and email address, something you surely already have.Shopify will need some answers from you regarding your business, if you`re not yet sure exactly what you want to sell, select the "I'm just playing around" button in the drop-down menu. Once you've completed the form, click the I`M DONE button and you`re ready to go, you`ve just created a Shopify account.Setting Up Your Store Shopify StoreAfter you've completed the signup process, you`ll be redirected to your store. Customize the store to suit the direction you hope your store to follow.Example: If you`re going to be selling budgeting printables (something many Shopify sellers do)you`ll not want your page filled with………puppy images just because they are sweet.Conclusion:When it comes to what you can sell on Shopify, the sky is truly the limit. It is a highly recommended eCommerce platform that stores owners, whether beginner or expert, must undertake.Just take a few minutes to read the official terms of service of Shopify. Many people tend to bypass that but you must not. Especially if you were still asking what is Shopify and how does it work until you read this post.Do go through it thoroughly to be certain that whatever you plan to sell is allowed legally where you live. You can even reach out to the customer support team of Shopify to get your queries answered directly.