Name: Amazon Associate Program
Website: amazon.com
Price: No cost
Owners: Amazon Corporation
Overall Rank: 95 out of 100
Amazon Associate Program, Product Overview
It's all under one roof! This Amazon Affiliate Program Review goes over the basic tenets of this very well-known and loved marketplace.
Better, and more officially known as Amazon's Associate Program, it is the one-stop home where a massive army of affiliates bring vendors and consumers together!
It is a win-win-win situation for all three parties, bringing great value to the consumer, profit to the vendor, and commission sales to the affiliate.
Please read this Amazon Affiliate Program Review for a more in-depth presentation of this opportunity.
The Good & the Bad
Like all programs out there, Amazon has it`s good and bad sides, you should read the positives here to decide if the program is for you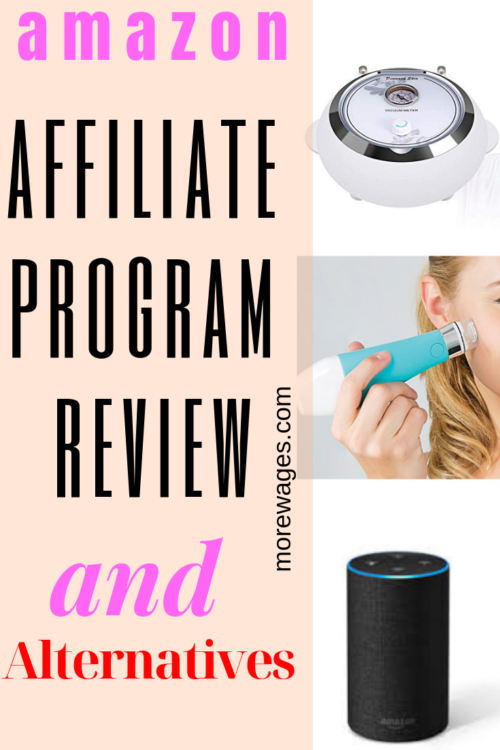 The Good:
Easy to join.
Instructions are very well laid-out and easy to follow.
Extensive lines of products.
A great place for affiliate beginners!
This is a no-cost arrangement.
No minimal earning threshold before referral fees are awarded.
The Bad:
Commission rates are rather low 4% (but does offer high-ticket offerings).
When State taxes step in, Amazon steps out (more below).
New affiliates are under pressure to make the first sale.
You lose your chance to promote Amazon affiliate products if you can't make your first three sales in 180 days after joining Amazon.
But having said that, there are products that pay just 1% commission and that sucks big time, there is no way you`ll make serious income getting such low commissions.
You can check this post that spoke at length of Amazon's low commissions to understand why many affiliates are leaving Amazon.
Who is Amazon Associate Program For?
Folks new to affiliate marketing will find Amazon's affiliate program beneficial. Amazon has a step-by-step set of tutorials that guide the newbie through and through and is often one of the first places novices go.
What I Don't Like About Amazon Market Place
Being accepted as an Amazon affiliate is quick, but it`s just as easy to lose your chance to promote Amazon products, as a new member, you get 180 days to make 3 sales, if for a reason you can`t drive 3 sales, Amazon will cancel your membership.
It`s possible to join at a later stage, but remember you`ll have to remove all your existing amazon links and this can be time-consuming and really frustrating.
This program accepts new bloggers and there is no pressure to make sales to keep your membership.
Check better Amazon alternative with the #1 recommended program here.
What makes Amazon so great is the terrific choices of hundreds of thousands of different products available to help virtually any niche and interest level!
The Program is highly recommended for anyone just starting out in the exciting world of online affiliate marketing.
But there are better affiliate programs out there if you`re looking for more, check a post on Amazon Alternatives here.
Amazon's Associate/Affiliate Program is for anyone who desires to promote products found in the marketplace. Some folks make a full affiliate income with Amazon alone!
Amazon Associate Program Tools & Training
It's all there! Anything you need to know, from specific details to entire tutorials on how to get started and follow through.
Amazon provides web pages, as well as some videos that walk you through the process. There are also applications that help you easily
Amazon Affiliate Program Support
The support offered with the product. Is there a community, forum, personal support, do the owners support it.
Amazon Affiliate Program Price
Description of the pricing, the levels of pricing, structuring, upsells, etc
My Final Opinion of the Amazon Affiliate Program
Amazon is a great place for folks new to affiliate marketing to start. However, it's great for anyone who wishes to start an affiliate marketing business whether seasoned or not.
Whether you are a buyer or a seller, Amazon has something for you and everybody wins in this marketplace!
Though it is possible to get scammed through Amazon, Amazon has you covered! There is a lot of opportunities here, is a role model for such a market and is a safe place to do business.
When you promote a product, you have customer reviews at your disposal and many other helpful features, such as Best Sellers (products that sell very well).
There is one major disadvantage about Amazon, however – the fact that state legislature must agree with the whims of Amazon's distaste for state online sales taxation.
A common settlement for states that won't budge, and those in which Amazon has no physical presence, is to withhold the opportunity of its affiliate/associate program to that state's citizens.
Thus, quite a number of states are eliminated from the affiliate program.
Whilst some states have adjusted such laws to keep revenue that comes from large numbers of affiliates in their jurisdiction active, some have not, and in isolated cases, even when some states have adjusted concessions.
Amazon still refuses the opening of its affiliate program to those state's affiliate marketers to take advantage of.
And you may say rightfully so, Amazon makes a lot of money selling products online that they can choose where to sell and where not, according to statista.com, Amazon generated over $100 billion last year alone.
This concludes the Amazon Affiliate Program Review. Below is a recount of pertinent information and my overall verdict.
Amazon Associate Program at a Glance…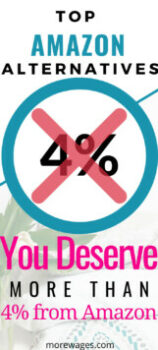 Name: Amazon Associate Program
Website: amazon.com
Price to join: No Cost
Affiliate Commission:4% or less
Cookie Period: 24 hours
Recommended: Yes&No
Who can Join: Almost Anyone
Products to Sell: All niches
Easy To Make Money? Yes and No
Method of Payment: It Depends n your location and the payment method you choose.
Safe to use?: Very safe
Overall Scam Rank: 95 out of 100(Amazon is NOT  a scam site, it`s very legit but commissions are very low)
I hope l have helped make up your mind with this Amazon affiliate program review and you can join Amazon with confidence and start making money from your home.
Need more info on Amazon? Leave me a message below and I`ll get back to you. Think you know someone who can use the Amazon Affiliate program go ahead share this post with them.
VERDICT: LEGIT

   
Although Amazon is legit and easy to join, there are programs out there that pay much better than Amazon and you`ll not lose your membership for failing to make a sale.
If you are looking to sell affiliate products, I`d advise you to join this program and learn how to do it properly, and earn 50% commissions on every member you refer. It`s free to join and get started so don`t wait.
If you live in a state that does not allow to sell Amazon products as an affiliate, there are similar programs like ShareASale Viglink, flex offers  Magiclinks (check an earlier review on magic links here if you missed it). All accept new members and are also free and easy to join, just click any of the links to join and start making sales.
Update
Amazon did restore access to some states, you can read it here. If you missed it, but some states still can`t promote Amazon products and earn affiliate commissions.