The reason for this post is to let you know that you don`t need maximum hours to make extra cash from home but to mention ideas for you to make extra money, some may take a bit of time and effort before you see results.
I want this list to give you inspiration and let you into some ways you may not have thought of.
Whether you've only got minutes during your lunch break or on your train/bus ride home use this time to make quick pennies(they do add up fast).
Or if you are willing to put in the time needed after your full-time job, put in maximum effort, and make more money.
No matter who you are, if you are in a pinch and need extra cash then doing a little extra work on the side can help you.


You can make extra money right from your home or by doing offline side jobs such as babysitting, pet-sitting, etc.
Due to so many online scams in the name of online work-from-home jobs, it is a bit hard to find some legitimate work that can earn you some quick cash.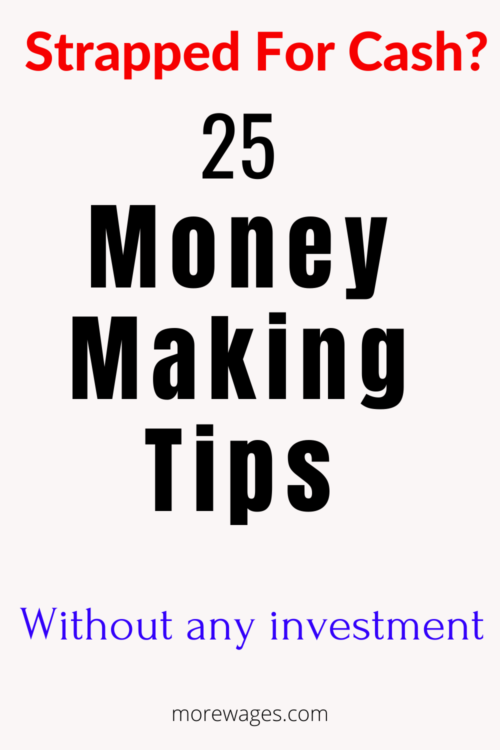 Some can prove to be slow at making you money while others can earn you well depending on the time and effort you invest in it.
Most of us could benefit from it as even earning a few hundred dollars this way can make a difference.
In this age of the Internet, making money online has become a legitimate option.
From doing paid online surveys(and earning cents) to operating an online store, or to do freelancing, there are many ways to make extra cash from home doing online jobs.
Online jobs are a better option for people not willing to go out and do that extra work away from home.
Or if you`re like me, after a hard day at work, you need space and peace then online is the way to go.
But this post will look at both offline and online ways to make extra money from home.
Listed below are some of the legitimate ways to earn extra money from home
.
This list is not written in any order as I felt I did not want to list all online work-at-home jobs first or anything.
As always find what works for you and go for it.
Blogging Or An Online Business
Nowadays starting a blog has become too easy. You can find step-by-step tutorials online and design a lucrative blog for yourself.
Keep posting good, credible, and interesting content regularly to attract steady traffic.
Monetize it after a certain amount of traffic has been achieved.
It is a long-term earning prospect but I do feel making money blogging can generate income for a very long time.
Many posts I wrote three years ago are still making me money today.
Starting an online store is another lucrative online business idea. There are several other online business ideas you can try and start making money.
Babysitting Or Pet-sitting
These are offline jobs that never run out. To survive in this competitive world, often both parents work tirelessly to make ends meet.
In such cases, children and pets need to be left in the care of a responsible person. You can be that one person they are looking for.
Build trust and understanding with people to attract such jobs.
You can easily make good money each month or each sitting job especially if it is a last-minute sitting job.
Paid Online Surveys
Join online survey sites that are legitimate such as
Inbox Dollars,

OneOpinion,

American Consumer Opinion,

MySurvey, and Pinecone Research. Participate in the surveys to make quick bucks.
All you have to do is offer your honest opinion on the product or service. You can do that by answering the questions in the survey honestly.
Personally, I`ll not spend time taking online surveys, they pay cents, you`ll earn more flipping burgers(the only difference is that surveys can be done in the comfort of your home).

Earn By Watching Videos
If you like watching videos in your spare time, why not earn some cash while doing it?
You can get paid for watching movie previews, YouTube, and all sorts of videos online.
Websites like Swagbucks have videos for you to watch and like.
You need to watch the said video for a certain number of minutes as specified which earns you points.
Once you master things, you can easily earn over $200 a month doing this.
Downloading Apps
You can now get paid for downloading and installing the apps of certain companies.
There are a lot of companies that offer to pay for that including Google.
Some of these sites are ShopTracker, Nielsen Mobile Panel, and MobileXpression.
Website Testing
Visit a newly uploaded website to test it out. Share your thoughts on whether the website works well or not and get paid for your reviewing the website.
The owners compensate the reviewers handsomely. You can earn around $30 an hour.
The clientele includes Apple, Microsoft, Adobe, and several other Fortune 500 companies.  
When Health Pays You back
AchieveMint is a health app that gives you points for each task you complete necessary to maintain good health.
These tasks include walking, eating healthy, tracking your food habits, or doing health surveys.  
Each point earned can be redeemed for cash or an Amazon Gift Card.  
Freelancing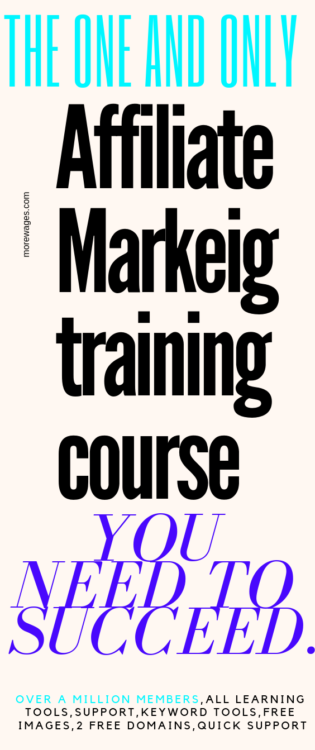 This is a no-brainer. If you are good at writing, become a freelance writer.
If you are good at web design, you can become a freelance web designer.
There is no limit to what services you can offer as a freelancer if you are good at it.
Freelancing can greatly help increase your earnings. Check an earlier post on freelancing here. 
Sites like Upwork offer thousands of job prospects for freelancers.
Work diligently on earning a great reputation and this can even become your full-time job.
Besides Upwork, other sites are trustworthy for freelancing such as PeoplePerHour, Fiverr, Freelancer, writer, and Demand Media.
You can pick your payment depending on the type of each project.
Virtual Assistant
A virtual assistant (VA) does everything regular assistance does while sitting at home.
Be it checking emails, making travel plans, handling internet research or even for small businesses.
A high-in-demand VA can ask for $50-$100 an hour for each job or project. Upwork and Zirtual are good websites for looking up VA jobs.
Tutoring
Giving private tuition whether online or offline is a good way to make extra cash. Dedicating a couple of hours daily to it and eventually, it can even become your full-time job.
Reviews
Write reviews for products and you can earn $1 to $50 for each review as specified in the requirement.
Let readers know the benefits and cons of the product then show them where to buy the product using your affiliate link.
Unsure how to write a product review? then this guide will help you write a perfect product review.
Use Search Engine
Change your search engine to Bing and make it your default as it pays you for your regular searches.
You can earn credits which you can later redeem for gift cards. You can make about $5 to $10 per month although this is not much.
I`m sure you`re using other search engines and not being paid. Make sure to stay signed in while searching.
Data entry
If you have good,  accurate, and quick typing skills then use it to enter information.
Sites like Craigslist or Upwork offer many data entry and administrative job opportunities.
People are making a full-time income from Upwork, and other freelancing sites, join them.
These data entry jobs could be easily done via telecommuting.
Work for Amazon
Do micro-tasking for Amazon Mechanical Turk which needs human interaction.
These tasks involve:
Correcting the spelling for search terms

search item code number of a product

rating an item

comparing the products

choosing the correct category for a product, etc.
Travel Agent
The travel business is increasingly gaining popularity. You can open your travel business offline as well as online.
Explore travel websites for a commission. Do that by offering your services in place of travel agencies at a lower price and yet make a profit.
Many websites such as Clixsense pay you for playing online games. You can have fun while earning free cash. They also offer rewards.
But if you`re realistic enough, you know these are cents, your time is better spent doing better things online.
You can create a website and make money selling affiliate products, this is free to get started and has more income potential.

Social Media Management
The Fan pages on Twitter or Facebook needs human interaction and a way to connect with people and keep them interested.
Websites like Fiverr offer to manage your social media for a set price.
For running an online business as well, a social media presence is important today. So, this is a good job prospect.
Daycare
This is a highly sought-after job that you can do. You will need to get the required certificates and permits as per your city, state, or country. You can make good money taking care of children while staying at home with your children.
Calligraphy
If you have good handwriting and are good at Calligraphy then do hand lettering for cards used in weddings or a usual invite card.
The Etsy Calligraphy section is a good place to start looking.
Cooking
If you are a good cook, you can make good cash by selling your cooked items in events throughout the year such as birthdays, parties, etc
You can consider running a small catering business of your own. Do make sure that you get proper permits and the needful taken care of for the same.
Rent Out Your Automobile Or Music Instrument
If you are not using it then rent it out to get some cash. You can make use of Spinlister.com to rent out gear. For music instruments, use Sparkplug.
Sell Your Collectibles Or Antiques

If you have some collectibles that you don't need anymore, then sell them to make some quick cash.
If you own an antique, have them appraised before putting them up for sale.
Selling Phone
You can sell your phone on Amazon. It could be an old cell phone or a new one.
Amazon gives gift cards for any working iPhone and websites like the Decluttr give you cash for an old phone.
Airbnb
A rapidly increasing business market for tourists and travelers. Open your home for tourists if you have extra space to share for some time.
Airbnb provides a safe and secure way to rent out a room or living space at good prices.
A good reputation build-up will attract more customers to ensure that your guests feel safe and comfortable while at your place.
A tried and tested way to earn money is a garage sale. Now with the internet in the picture, make your garage sale online to attract more customers and good price.
Consider putting an advertisement on eBay, Craigslist, or even Facebook groups.
Old or even regular books can be sold online and can make you some quick cash.
Stores such as Half Priced Books, thriftbooks.com BookScouter and Amazon seller app can help you find the market for selling books.
Online Shopping
Sites such as eBates offer cashback when you do shopping at their stores.
It could be discount offers or cashback deals. Check this post on how ebates work if you missed it.
Join Mr.Rebates Then Invite Friends 
There are cashback sites like Mr.Rebates that do not only pay you cashback on your purchases.
You get paid 20% if you invite a friend and they make a purchase, these add up fast and you only have to invite the friend once and you keep earning.
Cash In On Your Coins
This is not a way of making extra money but do you know how much you have in your coins tin?
Did you know you can cash in your coins and have that $10,20,30 you want now?
At Coinstar.com you can change your coins for cash immediately without extra charges.
Conclusion
When you hit the internet to search for a good work-from-home opportunity to earn money, the internet reveals a large number of scams that get disappointing.
These scams charge you fees that you have to pay for upfront which they promise to make you huge amounts of money to lure you in. This is a good indication of a scam. Try to avoid such scams.
But as you`ve read on this post, not every opportunity of online work-at-home jobs requires an investment of any kind.
Having said that, if you feel there is something you`re interested in doing to earn extra cash but lack the know-how, there are affordable online courses you can take to acquire the skills you need.