What is a mommy blog? you`ve probably heard a friend say "I'm a mommy blogger" but to be exact, what`s she talking about? what does she blog about? let`s take a look.
If you're aspiring to start a mom blog and have only a shallow idea of what it is, this read is just for you.
There are all kinds of blogs today that focus on various subjects so choosing then deciding the right niche for you could give you a head start.
Today is all about a mommy blog. Who it is intended for, how to get one up and running but most importantly, navigating the learning curve that comes with operating such a blog. Get your pen and notebook ready.
Mommy Blog
Perhaps it's been a long time itch to write and share tips with fellow women and you've finally mustered the courage to do it.
You're a mom, nursing kids, juggling everything that comes with parenting and you're burning to put your experiences out in the open with the hope that it helps someone else.
That's great! And ideally what a mommy blog is all about. It's written by moms for moms and the subjects discussed relate to topics like family, homemaking, DIY, motherhood, and such.
As you can imagine, your larger audience will almost undoubtedly be women or parents that find your content relatable. Or perhaps anyone aspiring to be a mom soon.
In the past, mommy blogs covered mostly parenting, but the definition is now broader as mommy bloggers now cover much more. 
I think this is because as time goes on, the cute newborns and little toddlers are growing up.

The mommy blogger outgrows writing about breastfeeding and swaddles, but her love for blogging remains so she has to expand. (in my opinion) So what is a mommy blog?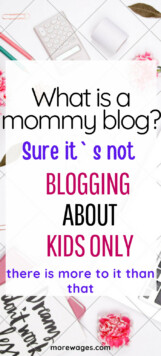 Do mommy bloggers make money?
There are mommy bloggers who share their income report, but remember that it`s THEIR income report,
You do not know how long EXACTLY THEY HAVE BEEN BLOGGING.
There is a lot going on in the background in blogging and making money as a blogger is not a given, it's through a lot of work.
So even if you chose to check income reports, I`ll just say see them as what they are, an article written for you to read.
Meant to impress upon you that making money online is possible if you put in the work and do not give up.
Before Starting a Mommy Blog
Just like with any other job, it takes work, time, and patience to successfully run a blog.
So before you even think of how to start a mommy blog, be sincere with yourself and ready to go the distance.
The outcome is rewarding but you will certainly not get there overnight.
This is one of the hurdles you need to be prepared for.
To start a mommy blog
1-Choose a Niche Beforehand
You may be wondering isn't the mommy blog already a niche in itself? It is, but not specific enough as a mommy blogger, you are competing with so many other mommy blogs out there.
There are still hundreds of subtopics applicable here and if you choose to go this direction you may come off as ambiguous.
Readers prefer consistency and like to have a general flow rather than having advice that is all over the place.
So no matter how excited you are to share those wisdom nuggets with your new fan base, calm down and decide on an area or two that you will majorly revolve around.
It will give you a clearer identity and help readers find you on the internet. Brand yourself well enough and you'll start to notice your fan base grow over time.
You might like
What is niche marketing? follow trends or passion?
Some inspirational sub-topics to jog your creativity are;
Financial planning as a mom
DIY projects
Parenting tips
Family recipes
Beauty and style
Still, the above could be narrowed down some more, usually, a niche can`t be too narrow. Start narrow if you must then expand as your blog grows, it`s easier this way than the other way round.
A niche is a group of people looking for stuff.
An example Family recipes could be narrowed down to Indian dishes or Italian Dishes.
For beauty and Style, how about skincare with vegan products…..hair care for new moms/mature women.
This way, you are more targeted and you`ll have readers interested in YOUR BLOG.
Look to your passion if you're having a problem deciding what to focus on, and it will be a plus if this also happens to be an area you are knowledgeable in.
Steer clear of medical content unless you have the credentials for it, even so, it is not advised. Google ranks websites by the standards of Expertise, Authoritativeness, and Trustworthiness.
Medical blogs from an authoritative source ie: the government is likely to rank higher on a Google search than a stay-at-home mom sharing tips on how to clear flu.
Read more about Google EAT here if you missed it to understand more about Google guidelines regarding medically oriented posts.
This means that your blog may not rank and end up with little to zero clicks.
2-Decide on a Domain Name
A domain name is the address readers will use to get to your website.
Preferably pick a name that relays your blog's purpose somewhere in between and remember to keep this short and easy to remember.
"Fashionable mama.com" would be a great idea if you intend to specialize in lifestyle and fashion topics.
3. Go with Word Press
Despite there being several blogging platforms, Word press makes an excellent choice for beginners and business bloggers.
It's easy to use, customizable to your needs, and quite budget-friendly considering the value in return.
Hosting with BlueHost (which we also recommend) attracts a 60% discount, which is great news for any mom wanting to start a blog with limited finances.
Another perk is that Blue Host offers automatic word press installation with one click sparing you the tedious process.

4.Set up your Blog with BlueHost
Begin by selecting a plan. Longer plans come with subsidized fees so, for instance, a 3-year plan is more economical than a one-year contract.
Proceed to fill in your details and billing information, enter your domain name and finally create a strong password.
Log into your Blue Host account afresh with the required information;
answer the blanks describing what kind of blog it's going to be and finish off by letting the Word Press installation process take its course.
We covered these steps in detail in this blog post so you can just check if you missed it.
Now I bought my domain, hosting, and everything else at a different place because they offer much more.
I get keyword research tools, hosting, support, affiliate marketing training, WordPress training, social media, and everything else about creating a successful blog all under one roof at a very reasonable price.
In fact, it cost less than a cup of Starbucks coffee. You can check the platform if you need all these and more under one roof because believe me, it makes things much easier not to mention being very economical.


Did I mention that they give you two free websites and you can stay a free member for as long as you like?
You`ve created your first blog now what?
Creating a website is just one of the many steps you will be taking while on this journey, perhaps the simplest. The real work begins afterward.
You know, as hard as it is to believe especially if you`re just getting started, creating a WordPress blog takes less than 5 minutes. Let me prove it to you.
For instance, there's a lot to learn about writing your first blog, promoting your content, growing your followers, money-making strategies such as email marketing, affiliate marketing, it's a never-ending class.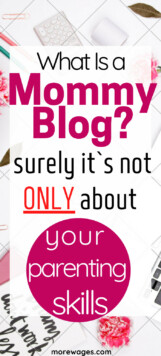 You might like
Making money blogging, how long does it take
Affiliate marketing training for beginners
Starting a blog free with SiteRubix
How to start affiliate marketing for beginners
For a fresh blogger who`s still unsure what is a mommy blog, this sounds like a mouthful, and if we're being honest, it takes time and consistency before you get the hang of things.
But do not despair. Other moms have done it and are thriving at it, so can you.
The important thing is to get your hands on the right tools. One of these is a professional blogging course.
That's right. Study and learn the finer details of blogging so you are equipped for the journey ahead. This is not only a safer option but also more practical.
Following the "experts"
The problem with solely relying on fellow blogger moms to learn the ropes is that some of the advice and products suggested are only for sales.
Catchy links that imply you could get rich overnight with x course are almost always a pitfall that will only drain your account and make rich the affiliate marketer instead.
I know of many mommy bloggers showing " income report for this month" .

In that single post,they link you to 5 different  courses"that helped them increase their income".

 Why would an experienced blogger link you a beginner course(I know this for a fact)and claim they just took the course last month?then claim that course as what helped them make money? because it`s an affiliate link.

Why would an experienced blogger advice you to join 5 different but very similar courses"that helped them this month?

They are not being 100% honest with you.

They want to make affiliate sale
Mind you the courses you`re being linked to separately each cost over $100 and, they are not complete, each course just deals with a single aspect of blogging.
Check this complete course where everything is in one place and costs less than Starbucks coffee a day. And there is a lot to learn.
You will find plenty from simple word press courses, down to more advanced topics such as email marketing.
So pick what is a priority for you and go from there, if you are just getting started, I`d suggest a platform built for ALL levels of affiliate marketers.
Take time to do deeper research and discover what legit blogging courses are available.
After all, it takes money to make money so investing in a worthy course will place you ten steps ahead of a rookie trying to go by hearsay.
Make the internet your friend too and dig through tutorials to discover strategies others are using to make their blogs a banger, but having said that, avoid the SOB(shiny object syndrome).
Not to imply that you should borrow everything, but you'll be surprised at how much free information lies within reach.
Now To Some Truths That Nobody Ever Tells You About Blogging
No matter where you go online, you are always bombarded by people claiming that you can make a ton of cash online when that is not always the case.
There are numerous truths about making money online that should be revealed right from the gate, but no online marketer would ever tell you about them.
There Really Is No Step-By-Step Process That You Can Follow To Ensure Your Success
The step-by-step is there that works, but it might now work for you for reasons like not taking action, not following the training, falling for shiny objects, you chose the wrong niche, or just because.
What works for another mommy blogger might not work for you so be prepared for that.
There are always claims that if you follow someone's step-by-step method, you in turn will make as much money as they do.
This is not the case because everybody's journey online is completely different and what may work for one person, may not always work for you.
To to be successful online you need to cater to YOUR strengths, not someone else's.
Free Online Doesn't Always Mean Free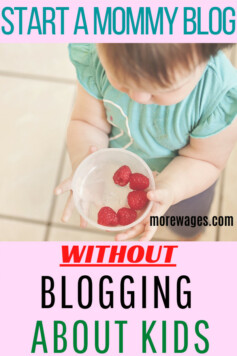 We all love free stuff, be it is a free ebook or free online marketing course, everybody wants something that is free if it`s given!
What I don't understand is why people try to use every free method they can find to make money online.
If you are serious about making money online, then at some point sooner or later you are going to have to invest in yourself to make that happen.
Even if it means that you need to save up to purchase a domain name, purchase a membership or pay for hosting, eventually you are going to have to do so to ensure your own success.
What many people don't understand is that doing anything for free will eventually cost you more money and time in the long run.
Now, these free stuff are not even free, you have to opt-in to their email to get the free stuff.
After that, they start bombarding you with sales emails like "this product helped me make XXX amount,2 days later they send the next product and it goes on and on.
You`d not believe how many opt-ins I`ve had to opt-out, they try to sell you every product so they can make money.
Google Adsense And Other Ad Networks May Not Work For You
Google Adsense is great for one thing: it gives people the chance to publish ads on their sites and then make money totally hands-free. All you have to do is drive traffic to your site.
However, let's face it. Some ads and some websites will do better in Google Adsense revenue than others.
If you see that your Google Adsense revenue is fairly low, don't automatically assume that it is because of something you have done. It actually just might be your niche. Not all niches do well-displaying ads.
You may like this post that explains and compares Google Adsense and selling affiliate products.
Are you earning cents or dollars with your blog?
Never Give Up
I don`t know where I read it, but "90% of Affiliate marketers fail at making a single cent online?" That statement is 100% true, but do you know why that is? It is because they give up too easily, too fast.
Avoid the bloggers showing you their income report and believe me when I say that.
They show you their shiny income report and at the same time link you to "THIS TRAINING THAT MADE ME MAKE XXX  AMOUNT".That is an affiliate link so they can make money.
But if you go back to their blog history, you`ll see the same story. Decide on what you want and what you don`t.
Now you can avoid all these by checking out this integrity-driven blogging and affiliate marketing course created for bloggers by bloggers


It`s totally free to get started so stop worrying about financials.
Conclusion On What is a Mommy Blog?
If you were asking what is a mommy blog when you got here, I`m sure I`ve explained things well enough.
Blogging is not merely limited to putting out great content. For you to make waves you must be willing to learn and utilize the right resources.
Find a good foundational course to get you started, forget get-rich-quick schemes and stay put for the process. I`m sure you now know how to start a mom blog, It's all going to add up mama!
What is a mommy blog to you? or how did you get started with your mommy blog, what experiences have you had? I`d love to hear from you so please leave me a message below.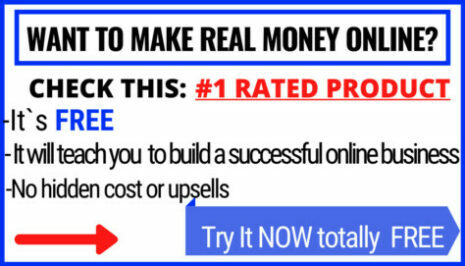 Sources:https://developers.google.com/search/blog/2019/08/core-updates