How can l make money online as a beginner? this is a very common question in online forums or social media groups, but how do you really make money online as a beginner or is it at all possible?
Working online is quickly becoming just like any other job as there are many people already earning a full-time income.
The best part about working online is that you can work from the comfort of your home, set your own schedule.
Determine the kind of pay you want and most importantly be your own boss.
If you are just venturing out the online world, you may feel lost since you do not know where to begin.
But I'm here to tell you that making money online can be done in 4 easy steps.



There is a lot of misleading information on the internet as regards to online jobs.
This tends to confuse many beginners and thus most of them end up losing their money to scammers.
Making money online needs not sound like rocket science because it is actually very easy to earn your first dollar.
The following are some of the ways on how to make money online as a beginner.
As you read on, you`ll see these are not listed in any particular order but we`ve listed the most common especially with those getting started.
Please note that just because it`s the first listed does not mean it`s the recommended as personally, I`ll not advise anyone to try earning money with PTC sites. We`ll explain why in the end.
But before you get excited, find out how you will be paid!
Most online services pay by wire transfer, PayPal, Payoneer all are totally free to open an account, so go ahead and get an e-wallet that suits you.
1. Join PTC and PTD sites
Paid-to-click websites are sites that pay you to click ads in your web browser mostly known simply as PTC. They are free to join and do not require skills or experience of any kind.
The pay ranges from $0.0001 to $0.1 which is the reason why most PTC sites have a minimum payout threshold that is as low as $2.
You will thus have to join multiple sites in order to make as much money.
Paid to post sites pay you to post comments. They usually have strict regulations that you have to follow otherwise you risk losing your account.
The pay at PTP is in cents so you have to post regularly or join multiple sites to be able to earn any amount of money.
PTP and PTC sites are mostly free to join though there are paid ones. As a beginner, stick to the free to join sites. One such site is myLot
I do not recommend joining any PTC sites, you`ll spend more money on your electricity bill than you'll earn clicking ads.
The only way to earn some beer money or a visit to your beautician with PTC money is by having hundreds of referrals as PTC sites do pay you a percentage of what your referrals earn.
2. Take Make Money Online Surveys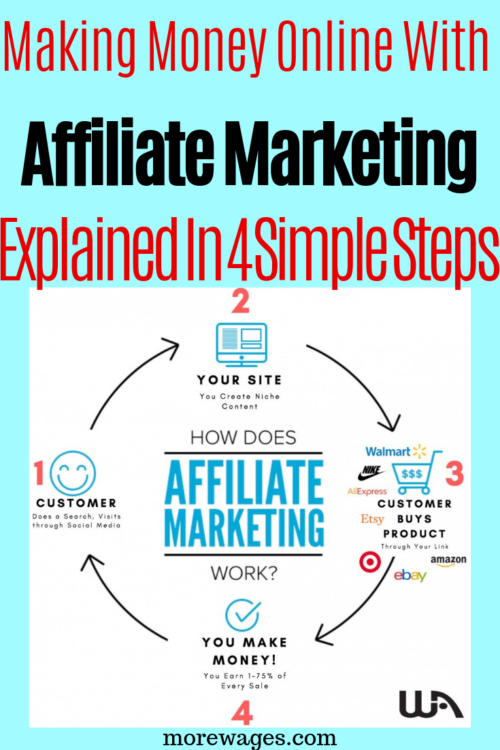 Online surveys require you to give your opinion on particular products and services.
There are surveys that promise to pay well but are extremely hard to find.
Online surveys tend to be far and between and whenever they are available.
Surveys require too much time since some of them can be quite complicated.
Not only that, but most surveys also are not worth your time, the pay is very low.
Read my post on Online Surveys For Cash.
Both ways above need no cash to get started, they are legitimate ways to earn easy money online without investing a penny.
All you need is time and patience, like PTCs, surveys don`t pay much, and depending on where you live, surveys can be rare.
Most surveys are for Canada, the USA, and the UK.
But if you live in the other part of Europe, Asia, or Africa, surveys can be far between.
There are surely much more ways to make money online but I`ll not keep you here suggesting money-making ideas that only earn you cents.
The real reason I write this post was to share with you the best way to make money online as a beginner.
What Is The Best Way To Make Money Online as a Beginner?
Create your own website
Unlike in the past where you had to be a tech geek or have coding knowledge to create your own website, creating a website is very easy nowadays.
You will be surprised it takes less than 5 minutes to have a website up and running.
Website builders such as WordPress have made it possible for anyone to create and own a website.
Once your website is up and running, you have to ensure that you get traffic.
Having your own website is the best way to make money online, you are the boss and do with it as you please, post anything and everything you want.
Traffic is simply people. With a huge following, you can monetize your website in several ways.
Advertising, affiliate marketing, sponsored reviews, and content among many others.
You have to select a niche to write good quality content, target low competition keywords that will rank higher in the search engines and you`ll start seeing traffic.
Many people go online to look for solutions for their problems so you have to ensure that they find what they are looking for on your website.
Now you`ll be wondering how to know what people want.
I understand this, and that's why I explain why you need to use a keyword tool to research keywords your audience is looking for.
This can be done by using keyword tools like Jaaxy(read my Jaaxy review here)
As a beginner, you can also use your website to offer your services such as writing, photography, art and design, modeling, and any other talent you have and feel that it can earn you money.
Having a mailing list is essential because it will help you keep in touch with your clients all the time. Through this, you will be able to acquire long-term clients.
But that`s not here or now, what you need first is to create a website and get going.
This is another post so I'm not going to talk about it here.
Can Anyone Make Money Online As A Beginner?
Yes and No.
Anyone can make money online.
Making money online for beginners is possible, as long as you have a computer and a reliable internet connection and willing to put in the work.
While some online jobs do not require experience, there are those that require training from qualified people.
You will be surprised at what you can be able to achieve with the right kind of training.
But I find that just like offline, any online jobs that do not require any experience like surveys or clicking ads pay pennies and really not worth the time.
In case you missed it,(here is an earlier post where I explained how Online Surveys work).
Online jobs also require a lot of dedication. You should not give up when things tend to get rough and believe me they will.
Rather you should persevere till you succeed because other people have already done it.
The best way to make money online is affiliate marketing, you have no inventory, returns, or dealing with clients.
All you have to do is send traffic to the affiliate product you are promoting and if someone buys, you get paid, simple as that.
Check this post on how to get started in affiliate marketing with everything explained in detail.
The best place to learn Affiliate Marketing and blogging, in general, is this program that showed me everything and I learned how to make money online as a beginner.
Conclusion On Making Money Online 
You should never start an online job expecting to get rich quick because you will end up being disappointed.
Instead, start from the bottom and grow through the ranks. There are no overnight riches online, and anyone who tells you otherwise is a liar.
This will help you learn from your mistakes and develop new skills and techniques to help you avoid repeating the same mistakes.
With time, you will find that you have become an expert in online jobs.